Challenging the climate crisis at the Festival of Sustainable Business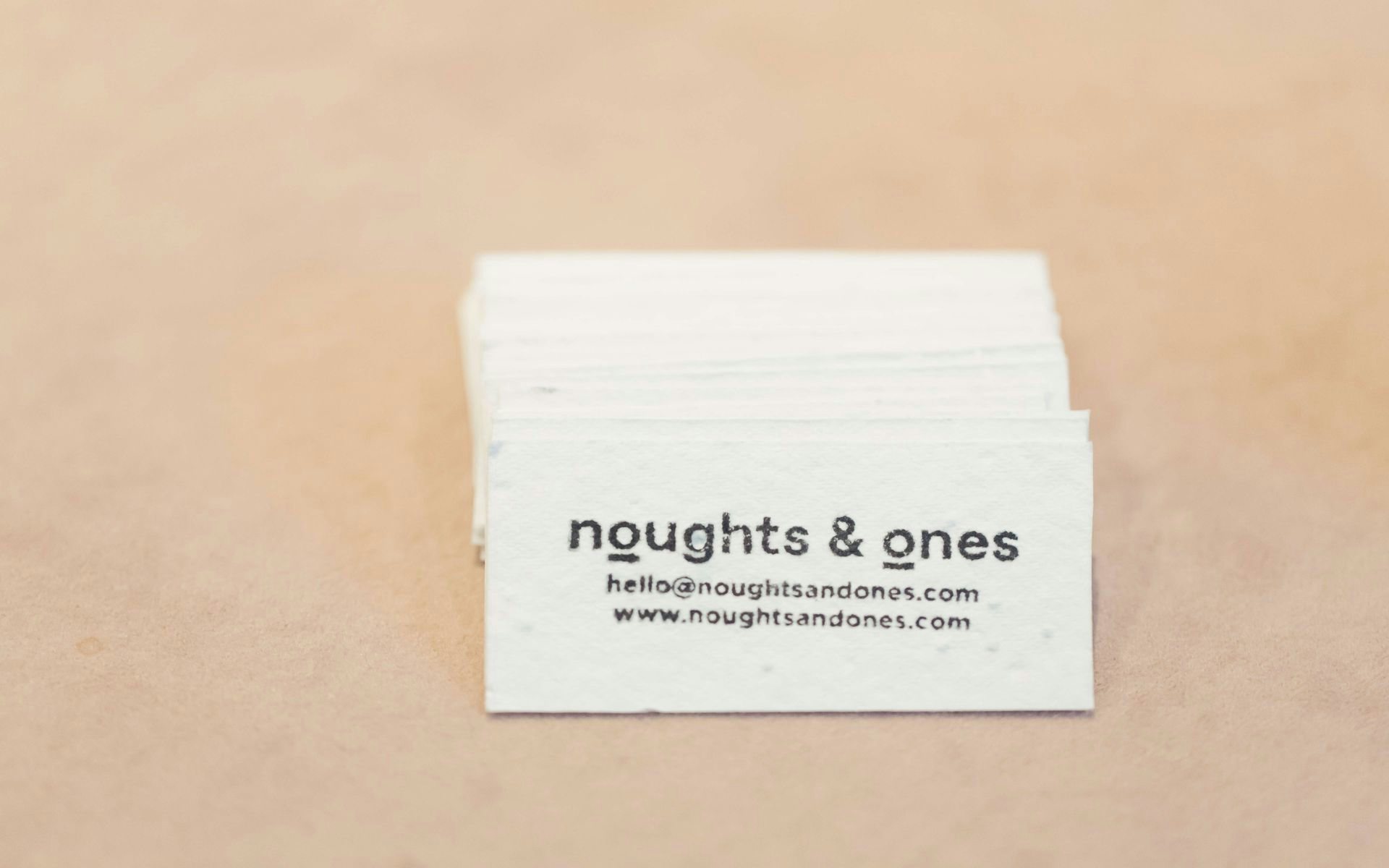 Last month, we were proud to sponsor, and  take part in, the 2022 Festival of Sustainable Business. 
We make no secret of the fact that we are a planet-first business. That means we design and code in a conscious way for our clients, making sure our carbon footprint is low and offsetting the work we do through our partners Ecologi and Greenspark. When Tom saw that the Festival of Sustainable Business was happening, he knew it was something we should be part of. Makes sense right? Greenwashing refers to the practice of marketing a business' products or services to the public as more beneficial or less harmful to the environment than they actually are.
A feast for all the senses
As the official festival carbon offset partner and gala drinks sponsor, the whole team had the opportunity to get spruced up for the gala dinner and Festival of Sustainable Business awards ceremony. We're not ones to turn down the chance for a good meal and an opportunity to celebrate businesses doing stand out stuff in sustainability. Listening to composer Martin Kiszko, the 'UK's green poet' share some of his latest work was illuminating. We don't usually go in for that kind of thing but his words are actually really inspiring - do check him out. 
Networking always feels a bit icky but once we'd had a glass of something cold, we got into the spirit and before we knew it, were chatting to people from many different businesses who share our ethos. It was really great to see just how many businesses there are in the South West with the same ethos as us.
We were so proud to have our company name featured alongside such forward-thinking and innovative movers and shakers.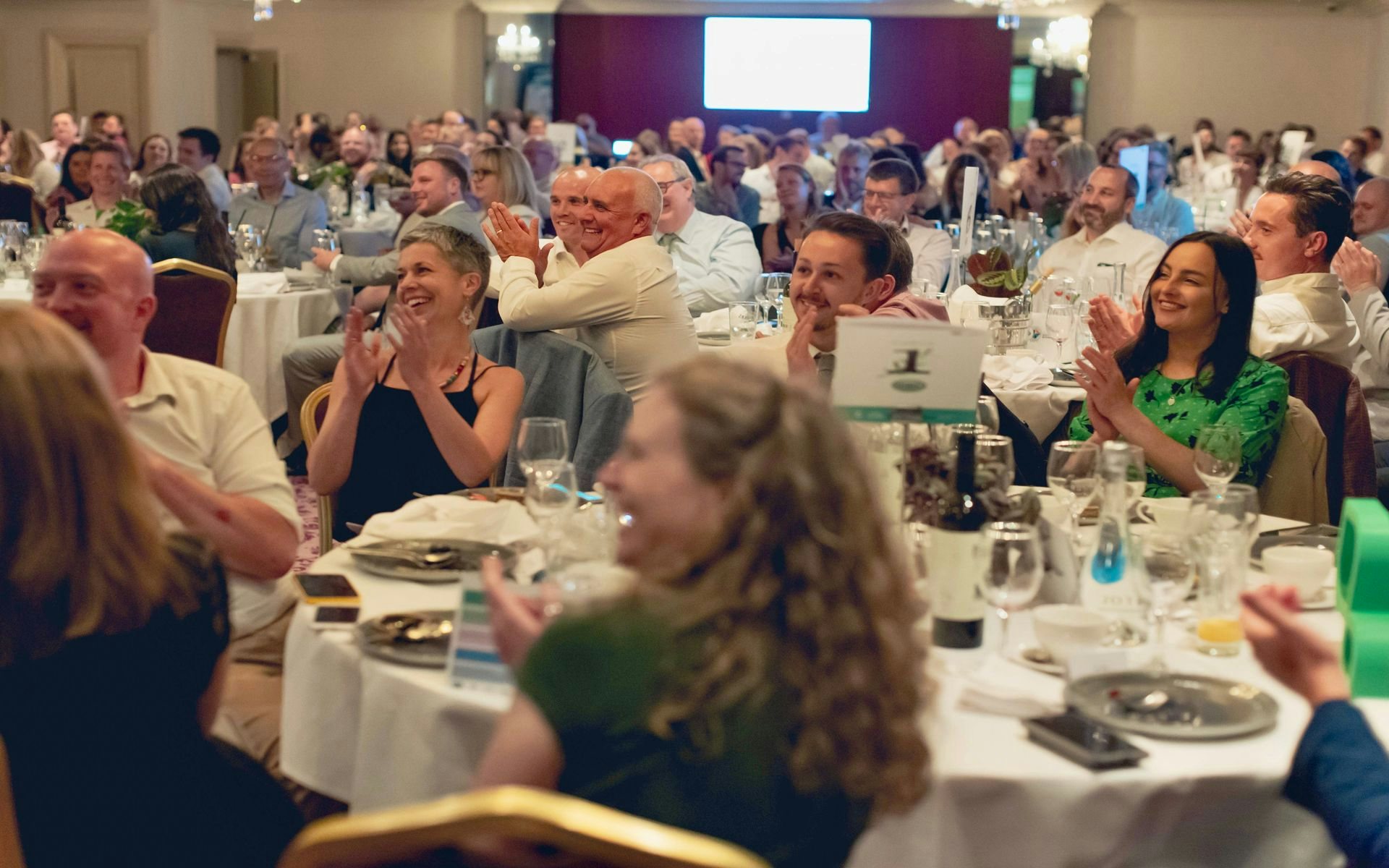 Exhibition day
The exhibition day itself was really busy. We spent much of the time chatting with other local businesses like us wanting to tackle the global climate emergency. With over 1500 visitors and 50 stands from organisations spanning from Tesla to Dial a Geek and Whale and Dolphin Conservation, there was a lot to take in! 
As well as talks, there were a number of panel discussions which were particularly useful to us. Whilst the speakers may not come from the digital design world, their experiences in overcoming some of the barriers to running a sustainable business really resonated. Turns out that we've even shared some of the same struggles (and found similar solutions) with a construction company! I was not expecting that!
Our sustainability takeaways
So, a swanky dinner, awards ceremony and exhibition later, what did we take away from the Festival of Sustainable Business, aside from full tummies and sore feet? 
We are not alone! There are so many businesses (spanning all sorts of industries) who are passionate about working sustainably. Such a great feeling.
There is so much to running a successful sustainable business. We are buzzing with ideas on how we can continue to expand on the work we already do. 
Profit does not have to come at the cost of the planet. 
Bristol is an awesome place to be. We knew this already but it's nice to be reminded from time to time. 
We were a little over-zealous when ordering our event flags which were a little too large for the occasion… 
Will we be back next year? Hell yes.