Meet the Merchant: Hunter & Gather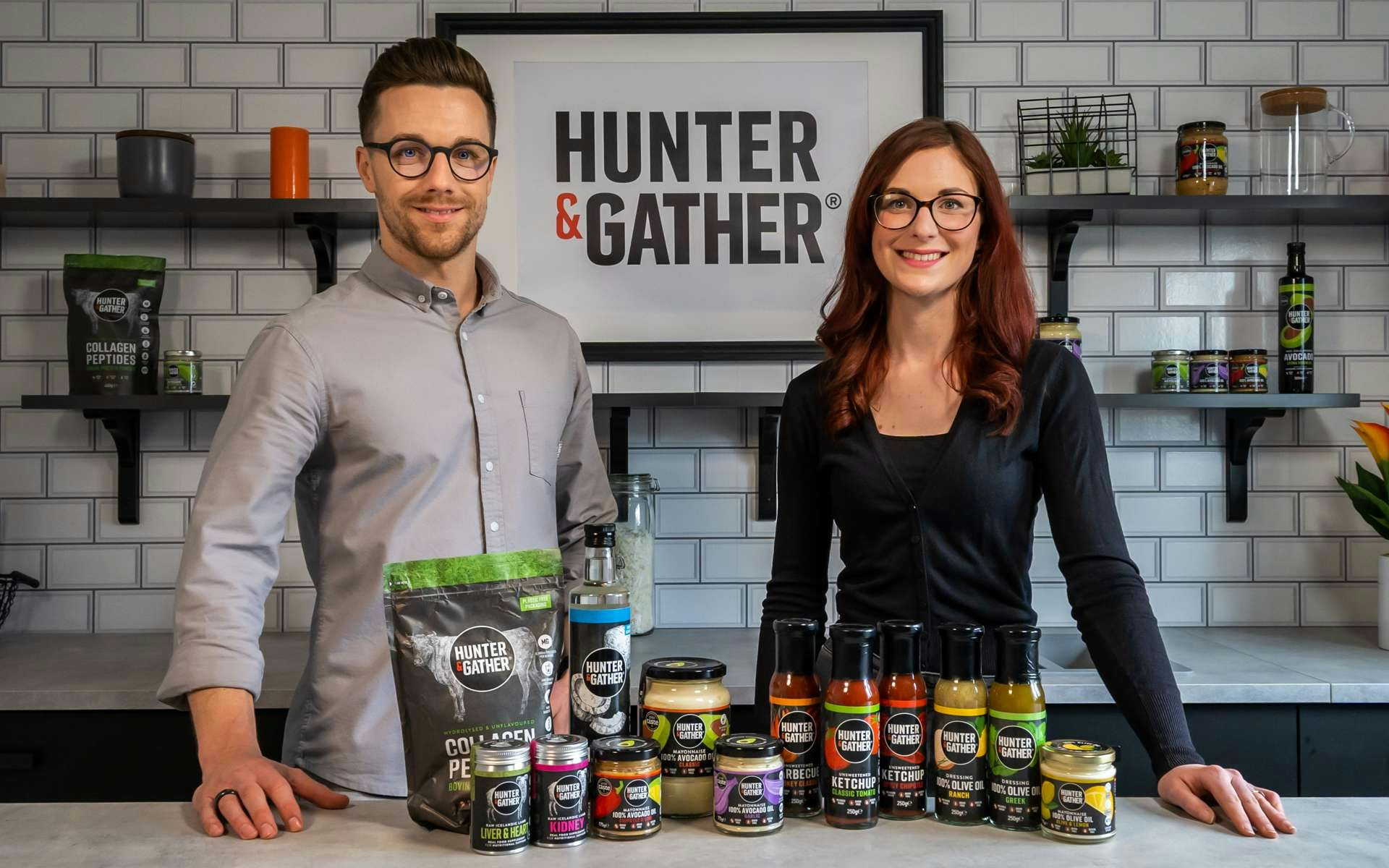 Meet Amy Moring 👋
Real-food guru, one half of Hunter & Gather and all-round lovely human!
Following the rebuild of their Shopify store in 2020, we've been working with Amy as a growth partner to help Hunter & Gather grow in the D2C space and connect with their community of customers (aka the "Tribe") as leaders in the world of Keto & Paleo.
We caught up to dig a little deeper into the story of Hunter & Gather.
Let's start with who you are and what the story is behind Hunter & Gather?
Hey, I'm Amy (one half of the founding duo) from Hunter & Gather. We are a real food, real nutrition brand focusing on healthy food and supplements for everyday use. With a promise that everything we make will always be free from refined sugars, grains, gluten and inflammatory seed or vegetable oils. 
Can you tell us what an average work day looks like for you?
My day starts with a fatt coffee on the way to the office. For those that are not aware, a fatt coffee is blended with MCT coconut oil and ghee (normally). I find this really powers my brain up ready to start the day. Once in the office I give the two office doggos a cuddle and get started on my emails/calendar. As the CEO of the business (so have my eyes on all areas), my role is very varied so every day is slightly different. Jeff, my partner and co-founder, is the visionary and comes up with tons of new ideas. I therefore have 1:1's with each area of the business and spend a big chunk of time on brand management and currently recruiting for the growing team. 
What was your biggest 'lightbulb' moment as an ecommerce store owner?
When I realised that you can really utilise data to inform decisions to grow an audience. There has been a huge shift to online shopping and Shopify is a great platform for startups to grow and prove a concept before approaching big retailers. 
What kit/tools/tech can you not live without?
Canva for quick, cheap design assets and my MacBook Air for just everything else!
If you could go back in time to the start of your Hunter & Gather journey and save yourself from making a specific mistake, what would you tell yourself?
I would continue to tell myself you are doing the right thing - it will succeed and you just need to trust in the journey and your gut. 
What would you say is the most important thing an ecommerce brand should do to make a positive impact on people and the planet?
For us, it's about education and sharing a message. Our brand exists to help people improve their health through education and healthy product swaps. We have created a tribe and a community in a Facebook Group as well as through our ecommerce communications which have helped people reverse their Type 2 Diabetes, loose weight and feel better in themselves.
That in turn helps the planet by reducing the need for Type 2 diabetes medicine and the associated strain on the NHS. The NHS spends roughly 10% of their yearly budget on Obesity and Type 2 diabetes - which for most people can both be reversed through diet and lifestyle alone.
We believe ecommerce brands have the power to help people and the planet through many different ways. 
Thanks for the catch-up Amy! If you'd like to check out some of Hunter & Gather's delicious products head over to their website or Instagram. 
Get in touch with our friendly bunch of website designers, developers and project managers to find out more about how we can make a meaningful difference together.