Sustainable, eco-friendly and ethical e-commerce brands that are killing it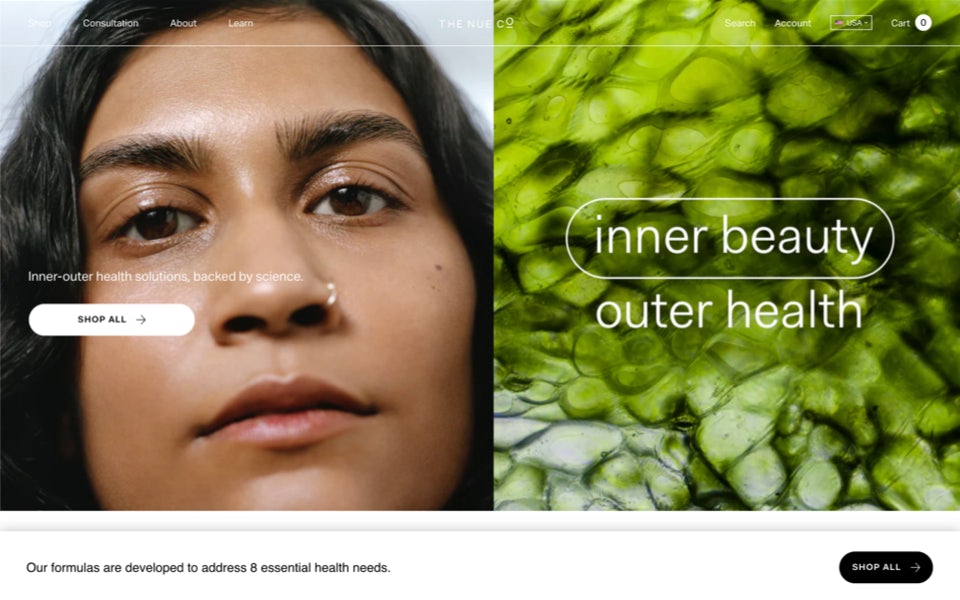 Conscious consumerism isn't new. I'm sure you've seen the data around consumers seeking sustainable and ethical products from brands that put purpose and planet on par with, if not above, profit backed with stats like; "73% of global consumers are willing to pay more for products that come from sustainable brands" from industry leaders like Nielsen and "More than Half of Consumers Would Pay More for Sustainable Products Designed to Be Reused or Recycled" from Accenture.
When talking with our clients, we refer to selling via Shopify directly to customers as "DTCC" (direct to conscious consumer) to reinforce the principles that should be adopted in order to connect with today's consumer - principles that are at the core of our Conscious Development™ framework - because ultimately, it's the consumer that will play the pivotal role in fostering positive change in the industry.
To make the right choices for our planet, it's crucial to look beyond the surface as a consumer and offer total transparency as a DTCC brand. Transparency around supply chains, sourcing, production processes and environmental impact certifications should all be just as accessible as the products being sold.
So, who are the brands that are doing this really well?
🐰 Responsibly sourced and cruelty-free ingredients
🌍 Certified CarbonNeutral
🌱 100% compostable and recyclable parcels
🗑️ Zero waste to landfill
✨ EU safe ingredient guidelines
🌍 Certified CarbonNeutral
💚 Source from ethical producers
🤝 Factories pay at least a living wage
✅ Certified B Corp (incl. the world's only B Corp certified factory)
💧 Partnership with Just a Drop
🧮 Carbon calculator tool
🐬 Plastic-free packaging
♻️ 100% recyclable
🫘 Organic products
🤝 Fairtrade certified
🧑‍🌾 Partnership with The Highland Organic Agriculture Cooperative
🙌 Dead-stock fabric used (from other brands)
✅ OCS and GRS certified
🧑‍🏫 Supporting girls schools in India
♻️ Re:Yak marketplace
✅ Certified B Corp
🌈 Plastic Neutral certified
🚰 Partnership with Charity:Water
💚 Ethically and sustainably sourced ingredients
🤝 Fairtrade certified
✅ Certified B Corp
✨ Ethical Move pledge
🌲 Partnership with Ecologi
✅ Certified B Corp
🐰 100% vegan
❌ No single-use plastic packaging
🤝 Carbonfound carbon-free partner