All the ingredients for a richer health food experience.
Custom theme design
Custom theme development
Growth partnership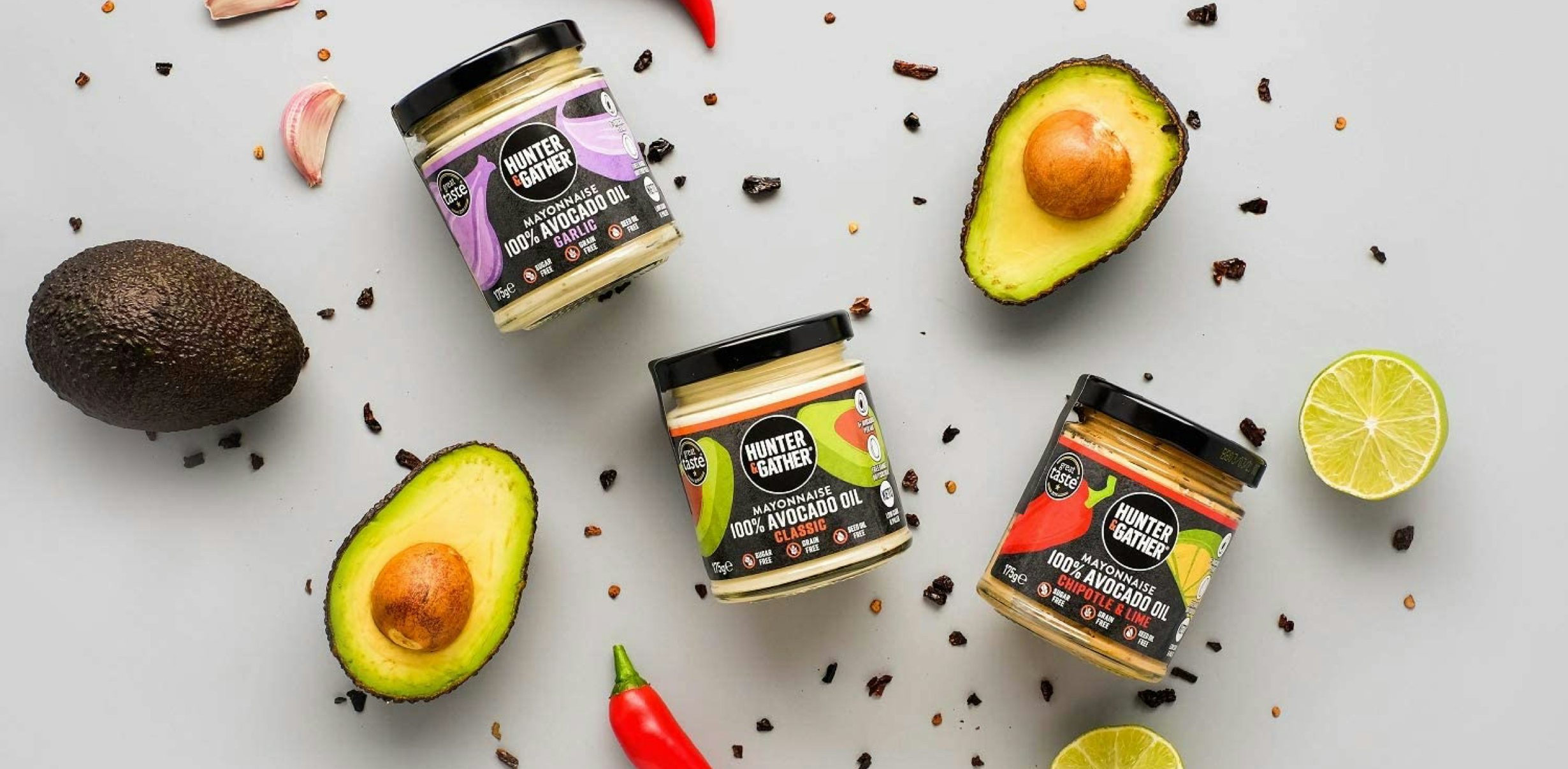 Hunter & Gather is a health food brand that provides beautifully considered products, recipes, articles and content. It's all about giving people the tools to thrive.
With a strong presence in the keto and paleo communities, Hunter & Gather helps people to prepare deliciously tasty, nutrient-dense meals free from refined sugars, grains, and inflammatory oils.
It's good stuff. 
After undertaking a rebrand and building some strong industry buzz, they were keen to grow awareness and sales with a stylish and accessible new site. It needed to reflect the quality of their products and content. Enter us.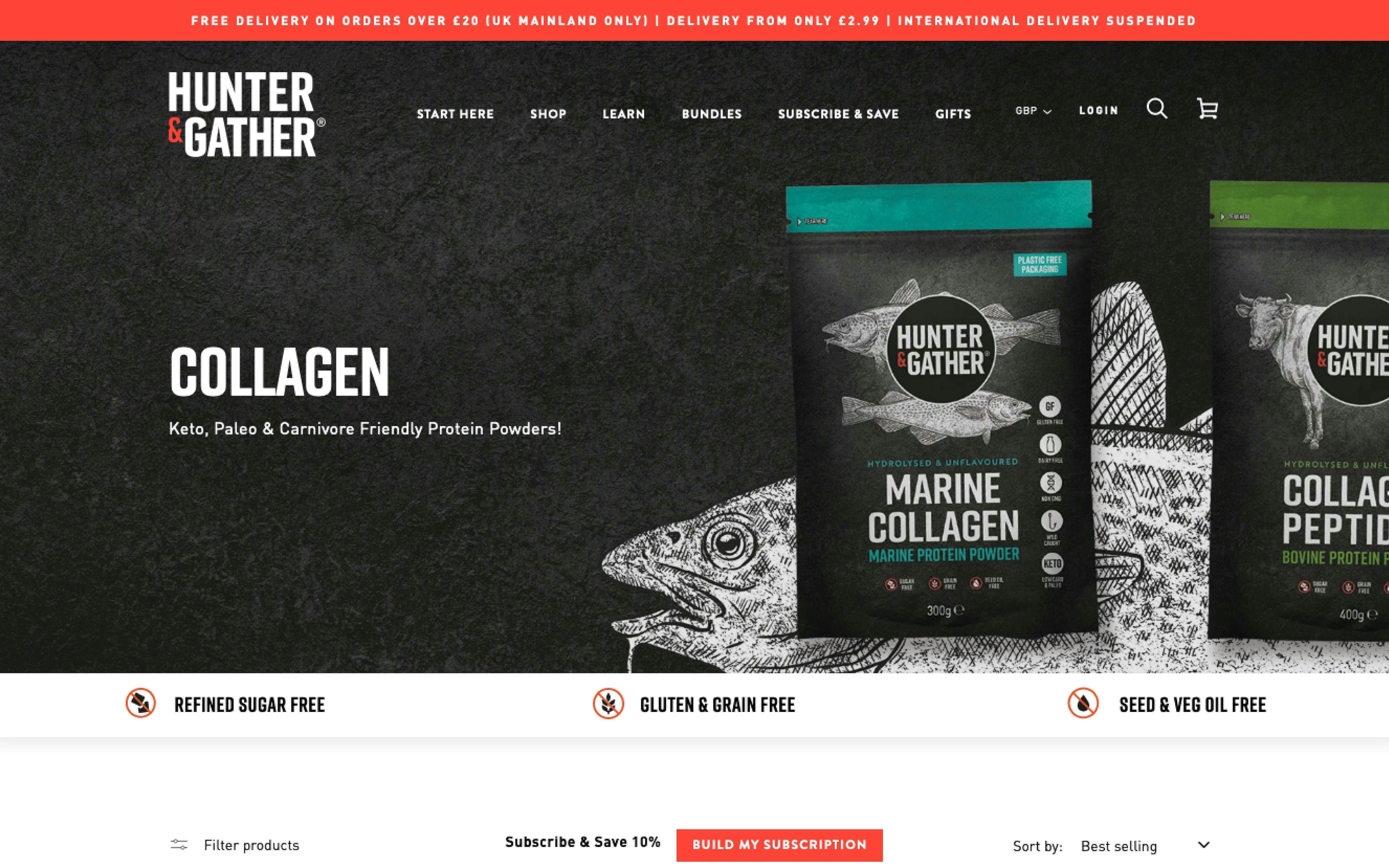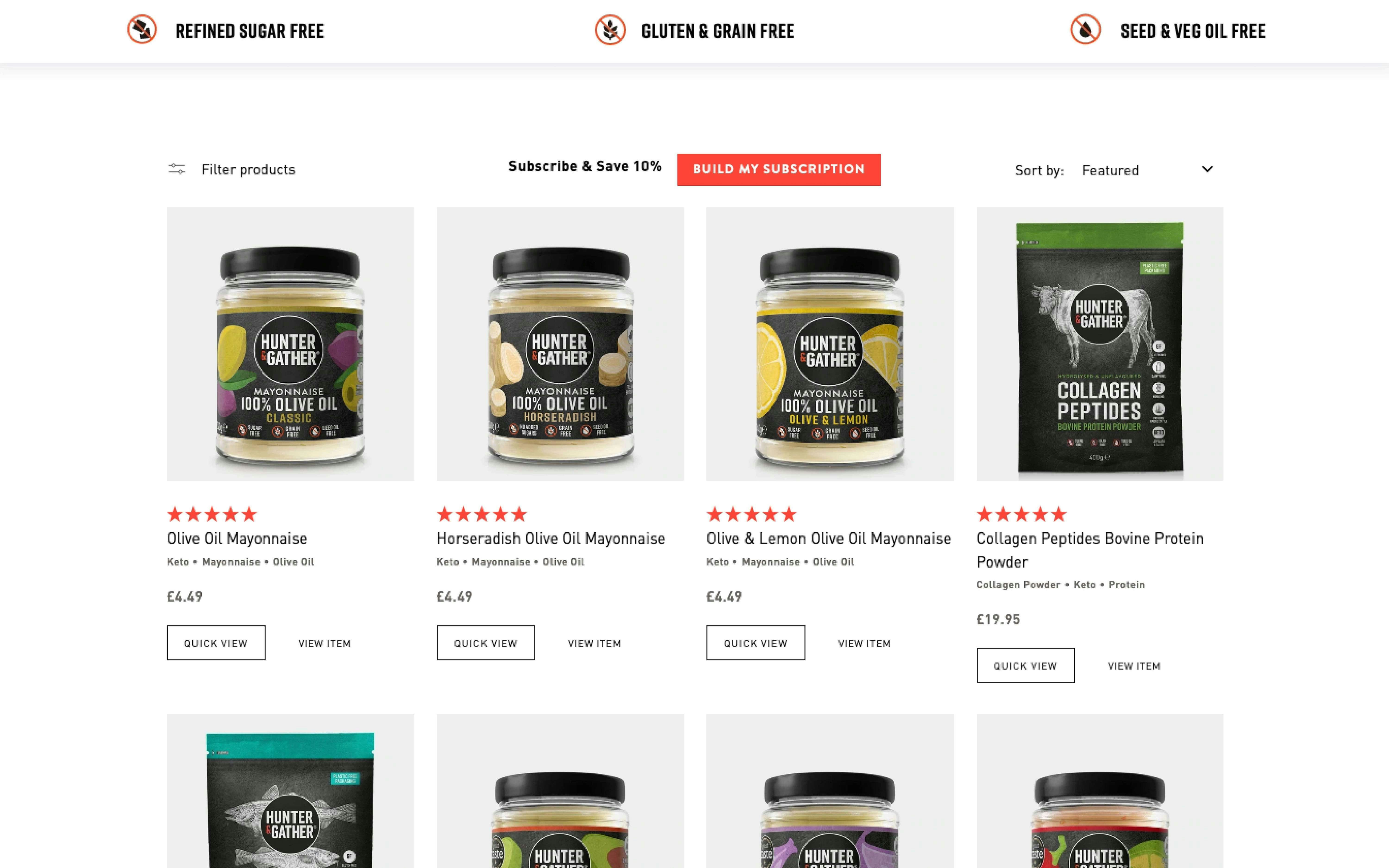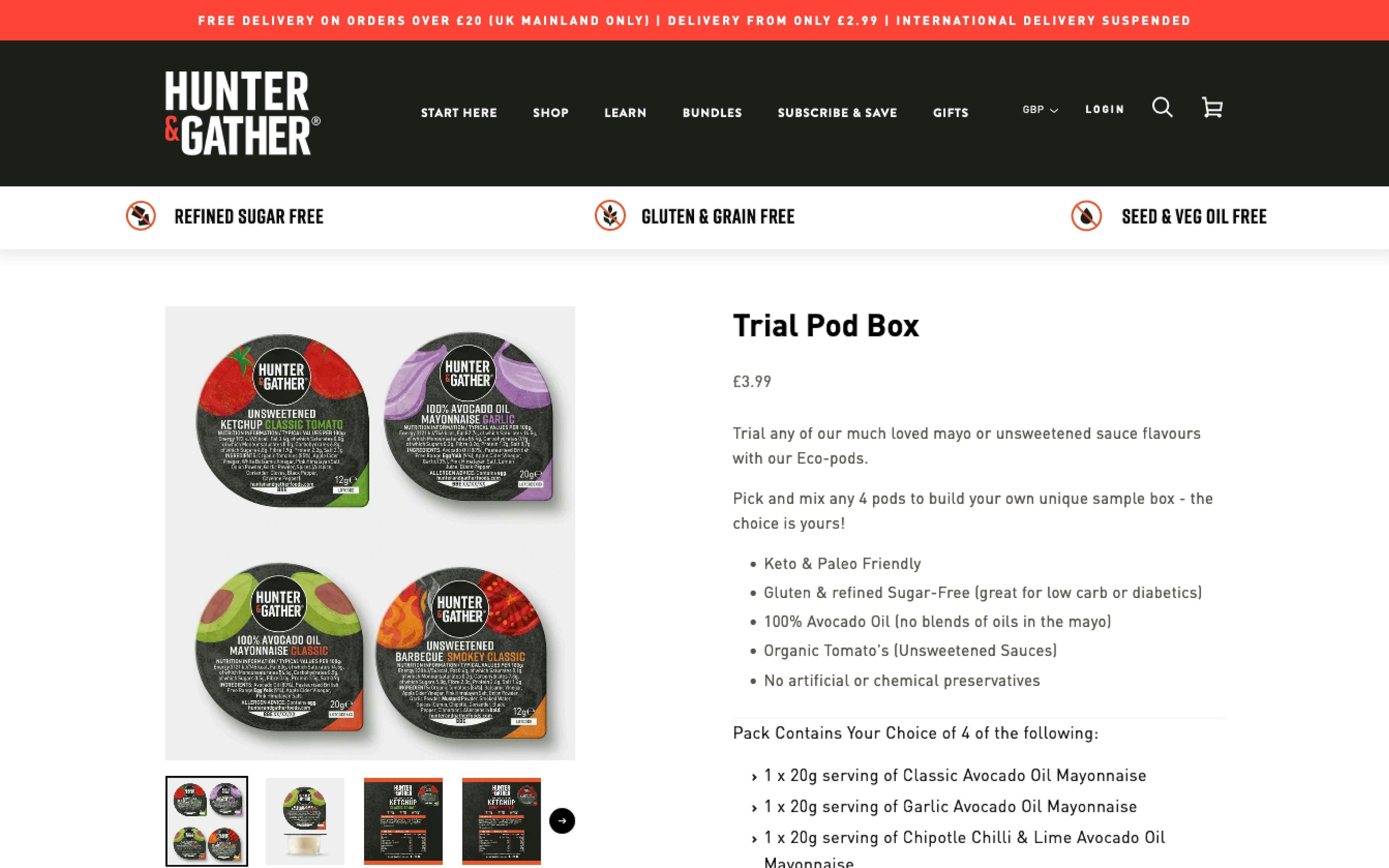 Looks the part. Works a charm.
We began our collaboration as a strategic design partner. We defined what they were looking for, designed the look of their new online home based on their new brand, and then we built it all out. 
Full of praise for our work, they signed us up to evolve and grow their subscription model. We worked closely with co-founders Amy and Jeff to help Hunter & Gather reach even more health-conscious customers.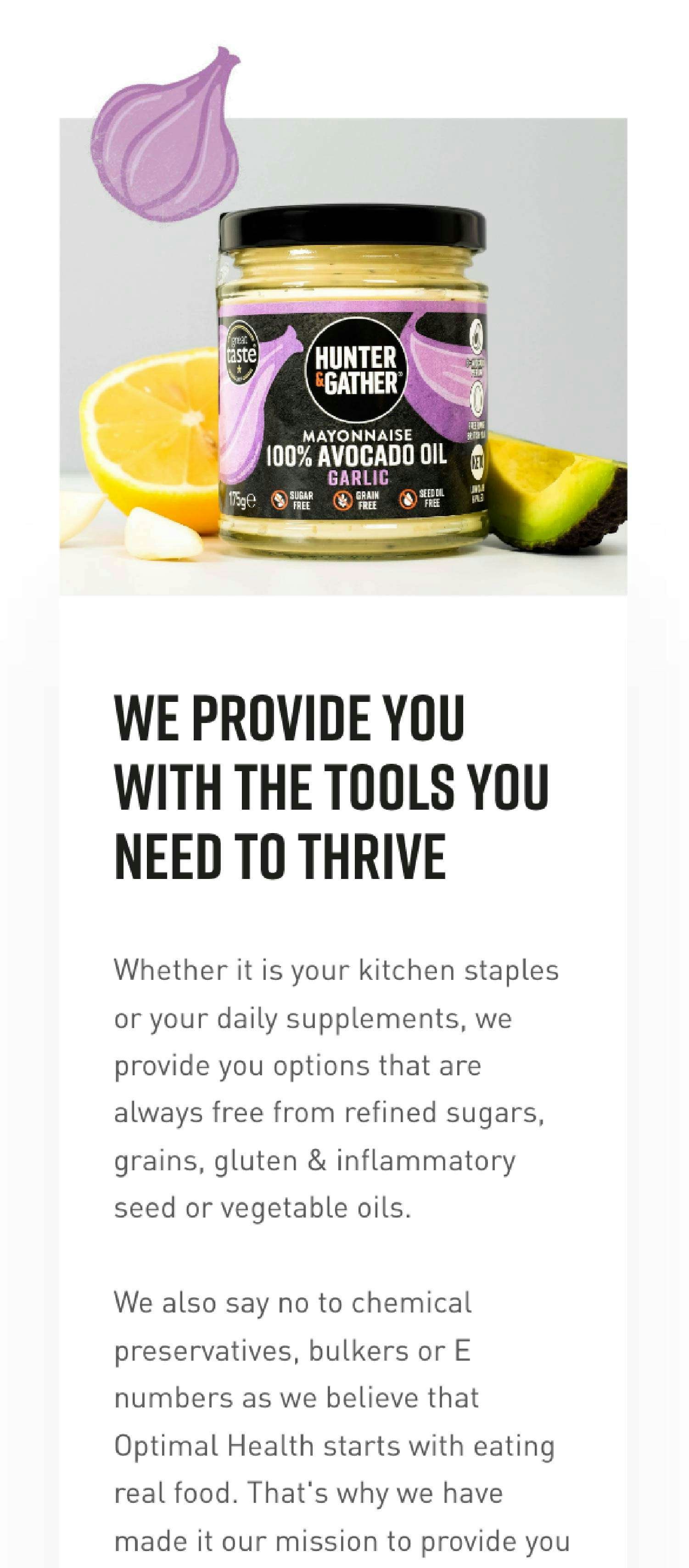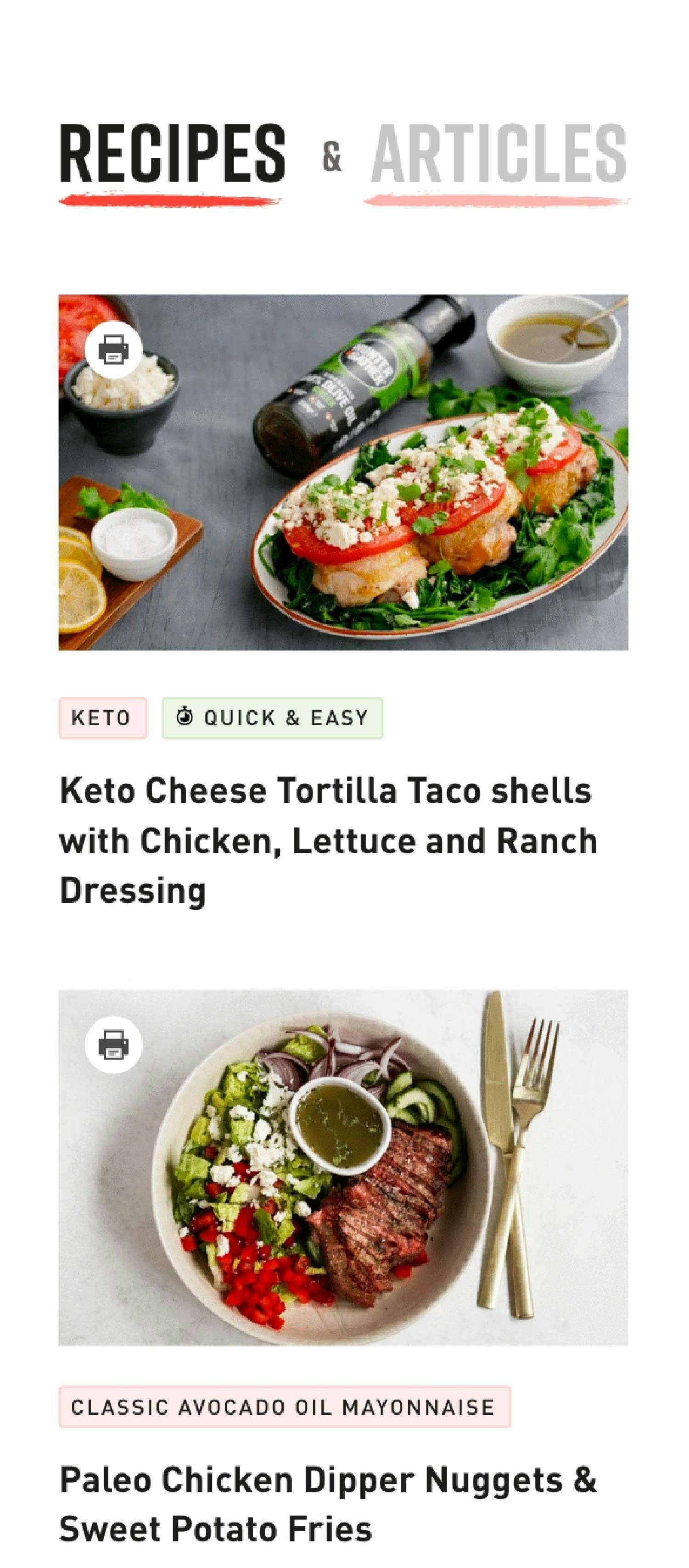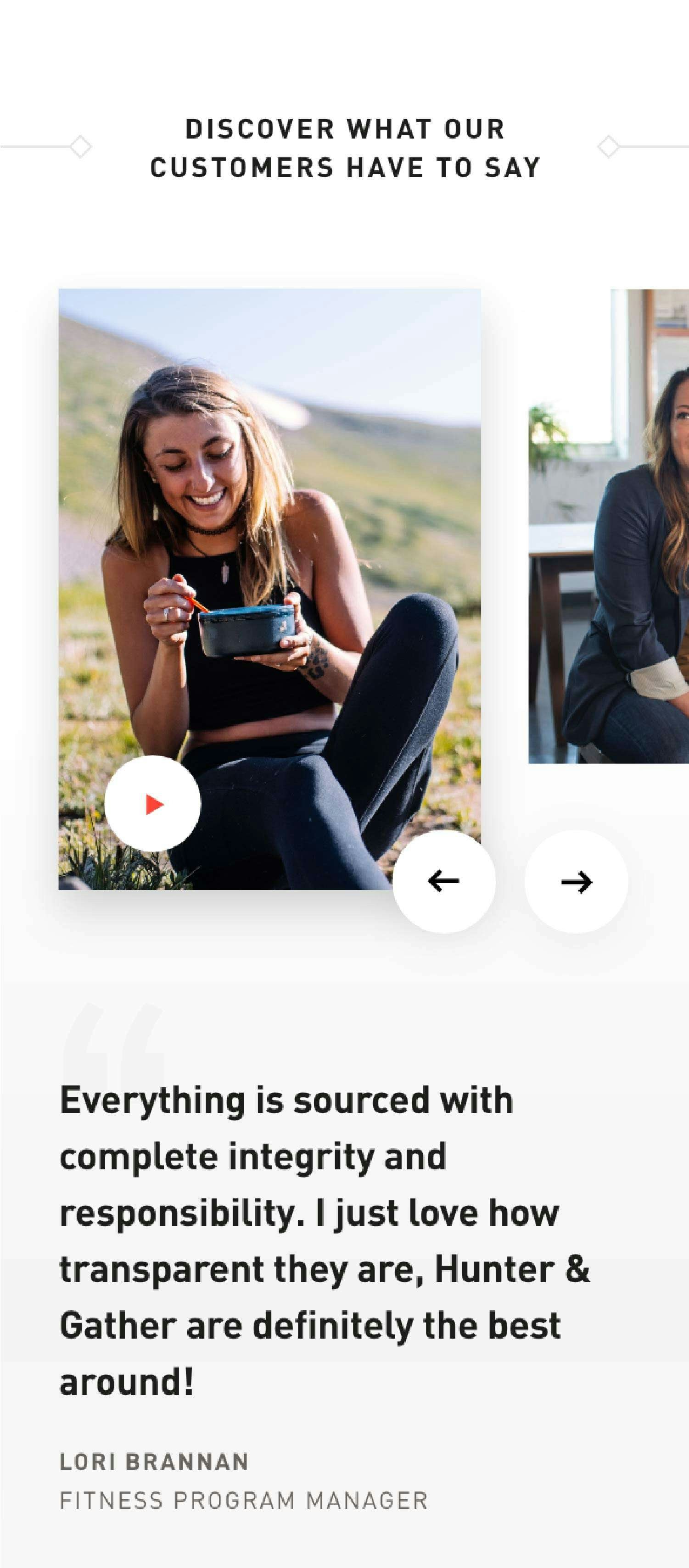 The lovely little things
Some of the tasty features and functions we built;
Subscription builder page
Recharge Pro customer portal (via theme engine)
Site-wide brand pillar icons
'Mega' menu with custom collections
Product-specific icons
Custom product page sections
Collection & product level FAQs
Content-led 'Learn' hub
Integrated blog & recipe content
Campaign landing pages
Customised slide-out cart
The partnership
We've formed a long-term strategic partnership with Hunter & Gather. Our collaboration is highly goal-driven, with monthly strategy calls and a weekly check-in to see how we can keep evolving things.
0%

average conversion rate

0%

more subscription customers
Noughts & Ones took the time to understand our business and present creative solutions. We love their collaborative and strategic approach to our ongoing relationship.