A brand experience for conscious consumers who wear, and care.
Bespoke theme design
Bespoke theme development
Growth partnership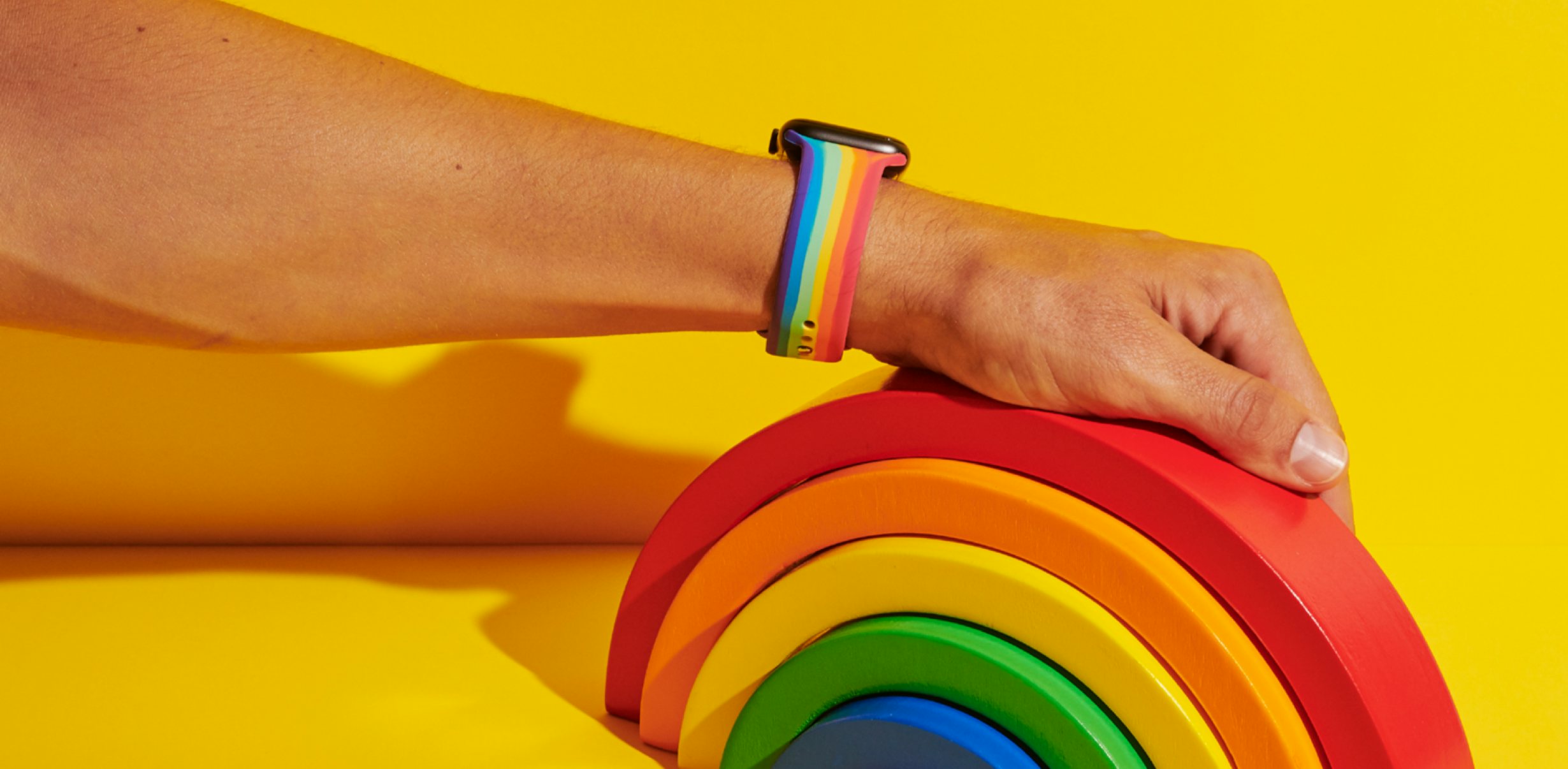 Beyond bringing vibrant styles to the world's Apple Watch® wearers, iStrap support good causes through charity partnerships.  
With over 400 colour-popping products on offer, iStrap fans are never short on choice. But it's their collaborations with charities – from the National Breast Cancer Foundation to R U OK? Day – that really caught our eye.
After agreeing to work together, we had a relatively straight-forward brief. Build an e-commerce experience as colourful, fun and high-quality as the products.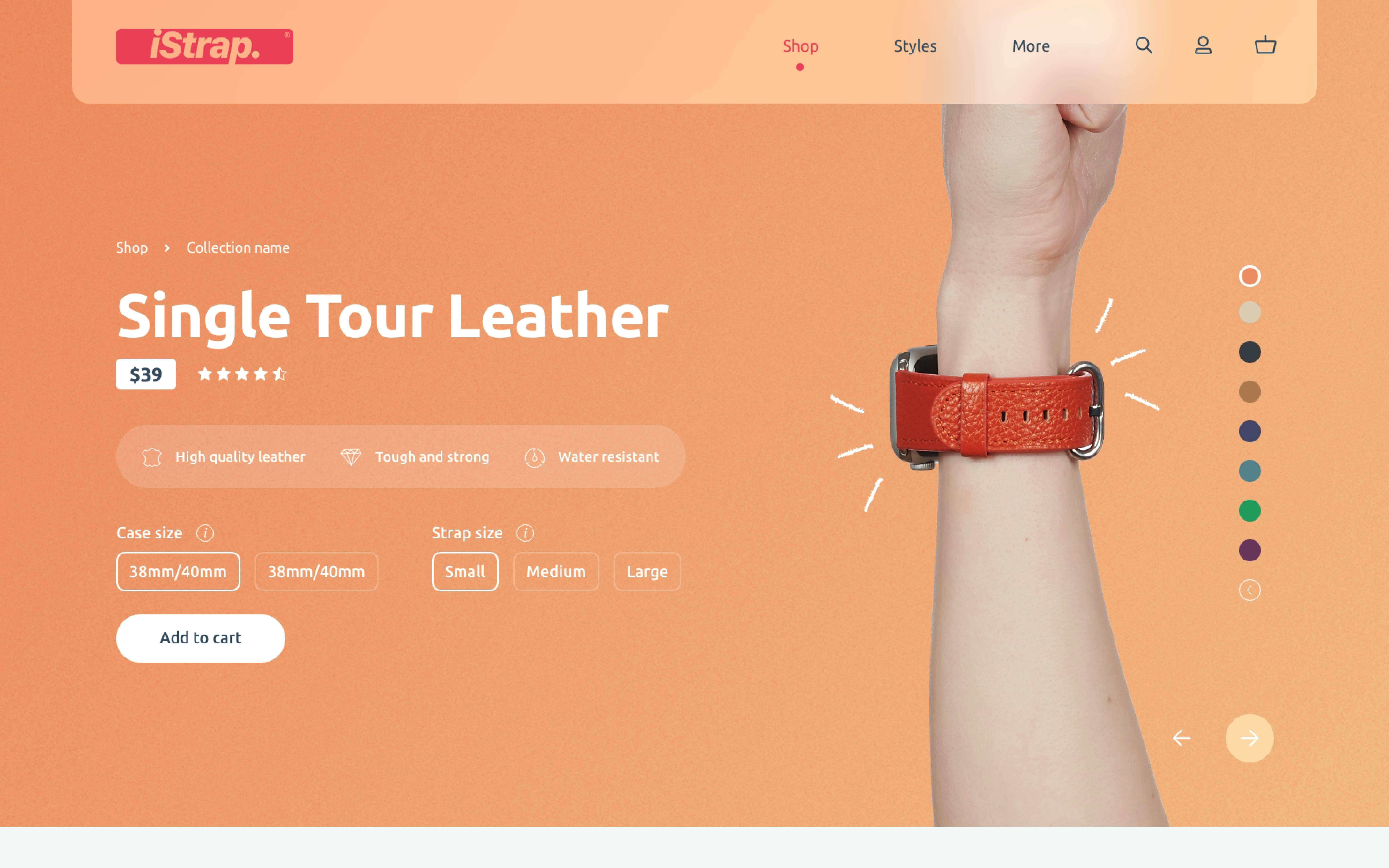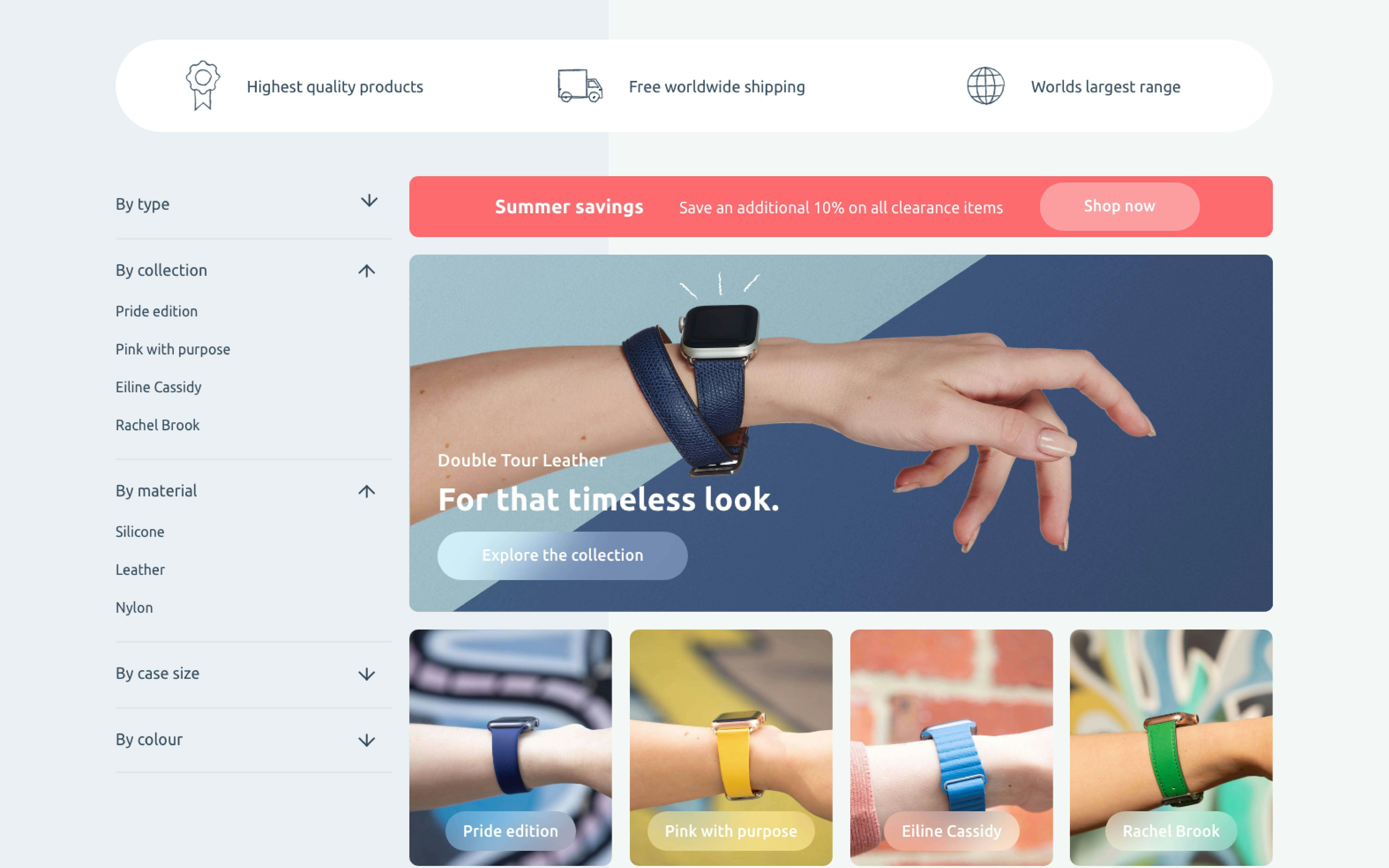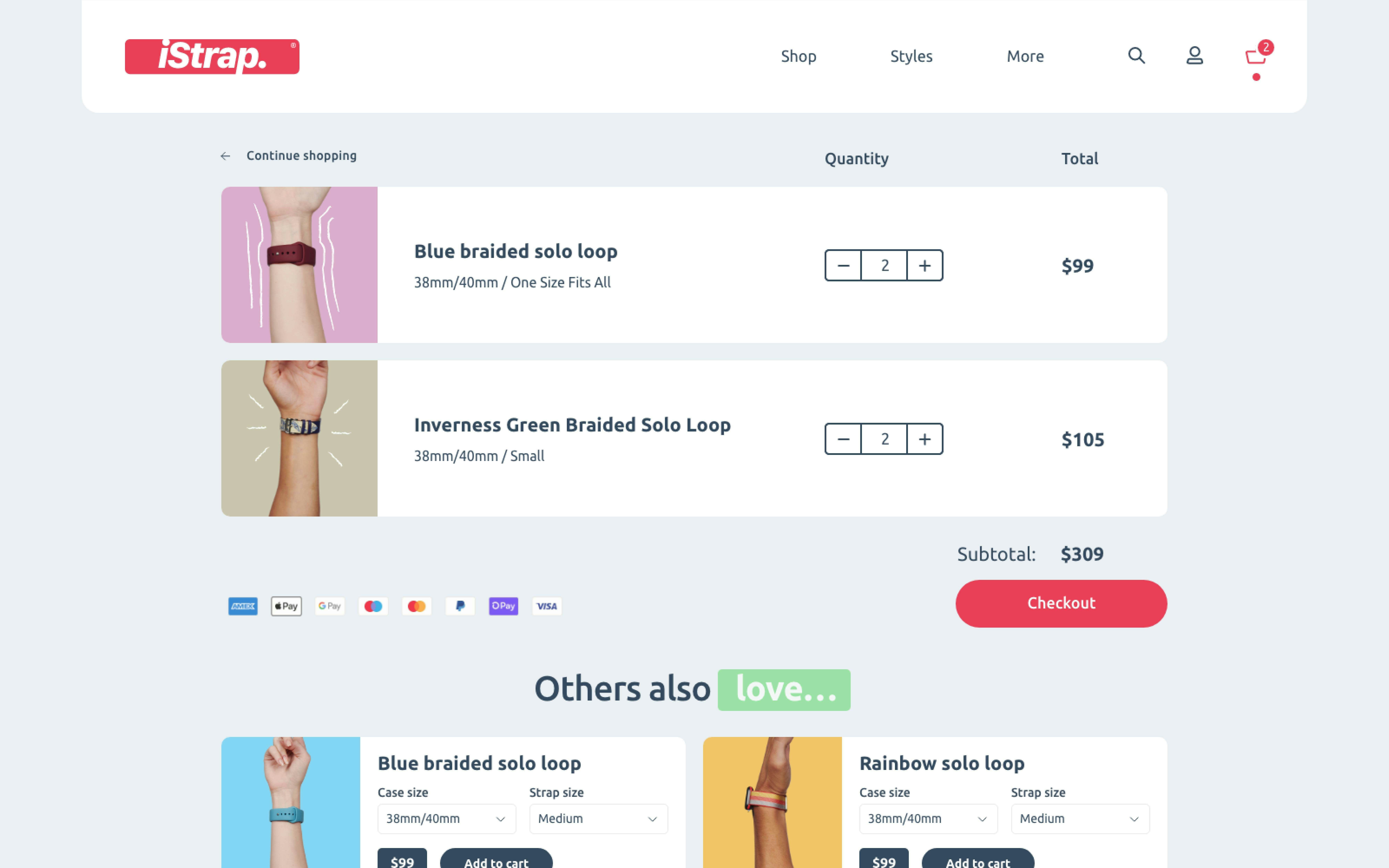 Smile while you shop
We designed a bespoke Shopify theme from scratch, defining and evolving their brand identity into something that better reflected their vibrant products. Like their straps, it had to really stand out.
The biggest technical test was how we could accommodate their huge and complex product catalogue without compromising UX.
Our answer: a custom mega menu with strap-specific icons, collated collections and custom filtering.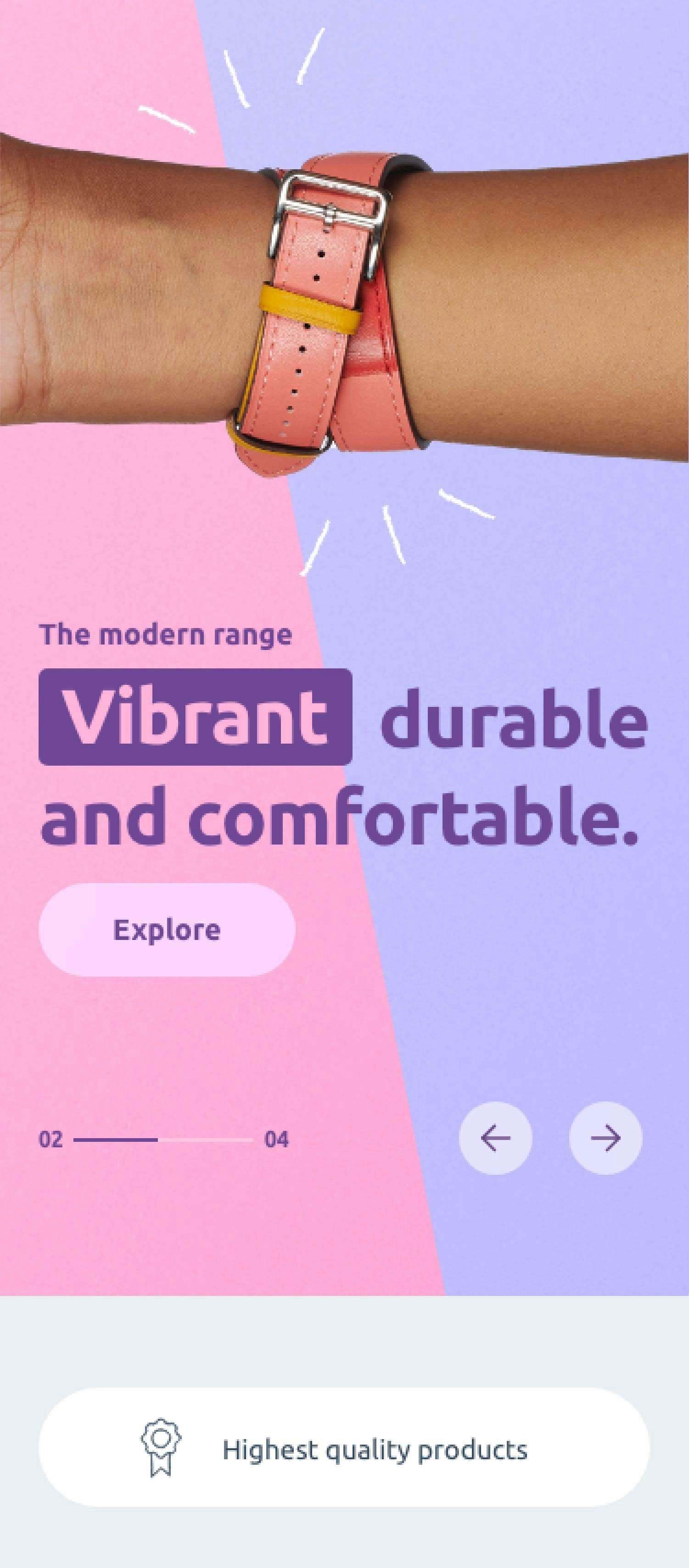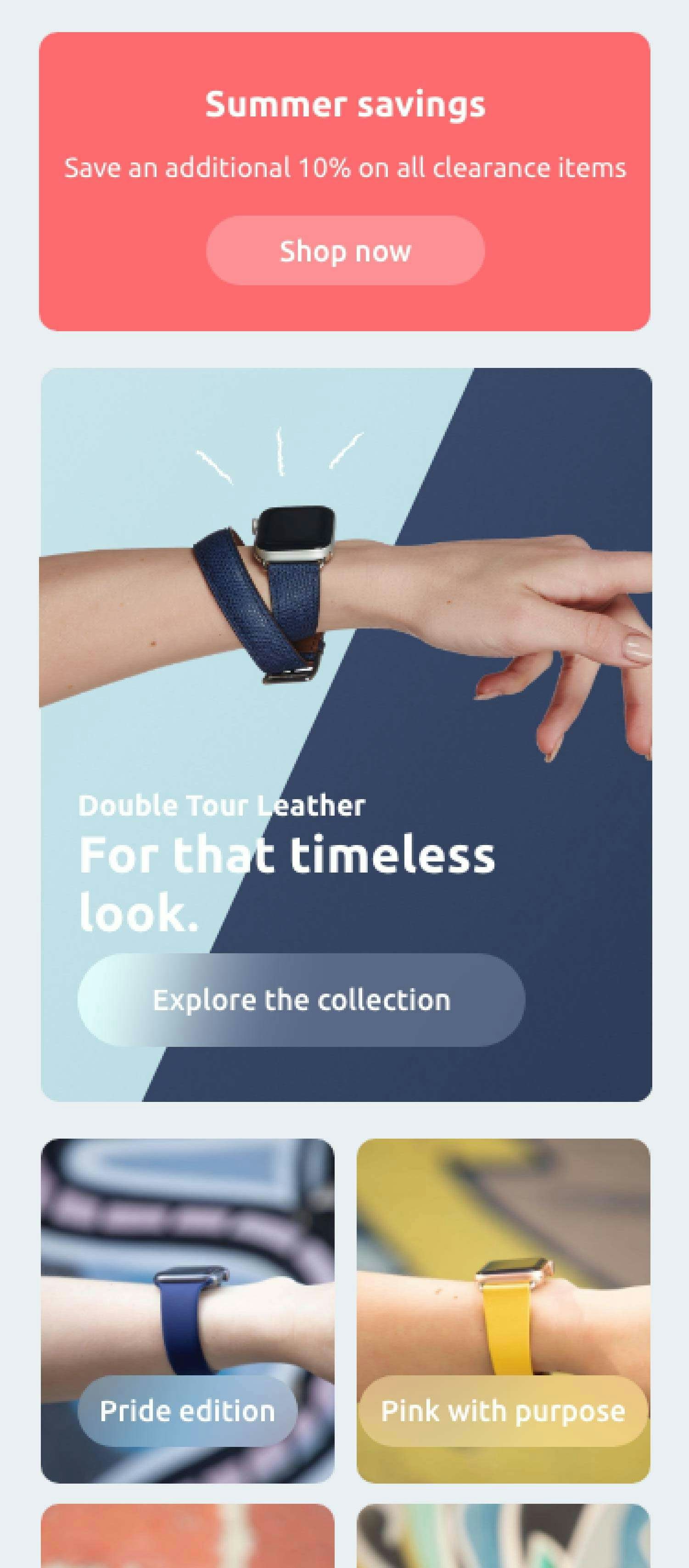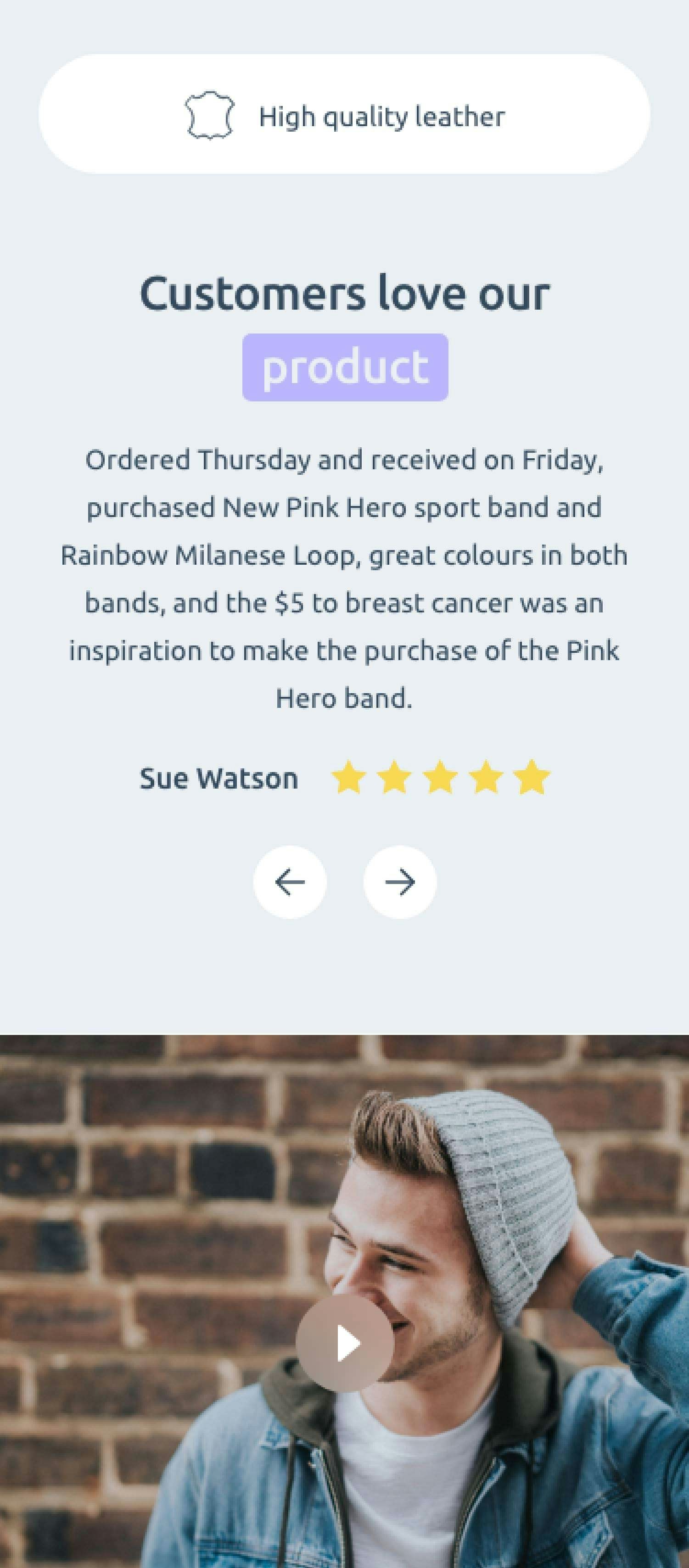 The lovely little things
Some of the stand-out features and functions we built into iStrap's store;
Site-wide brand pillar icons
'Mega' menu with curated collections & style icons
Product feature icons
Overlay product card labels
Static promo assets on collection pages
Customised slide-out cart
Product-specific background colours
Slide-out colour swatches
Custom collection filtering
Personalised product recommendations
Custom Instagram feed
Campaign landing pages
The partnership
Since delivering the first project, we've been working with iStrap on on or our Growth Partnership plans where we've helped them roll out a sustainability policy, compostable packing and a loyalty programme.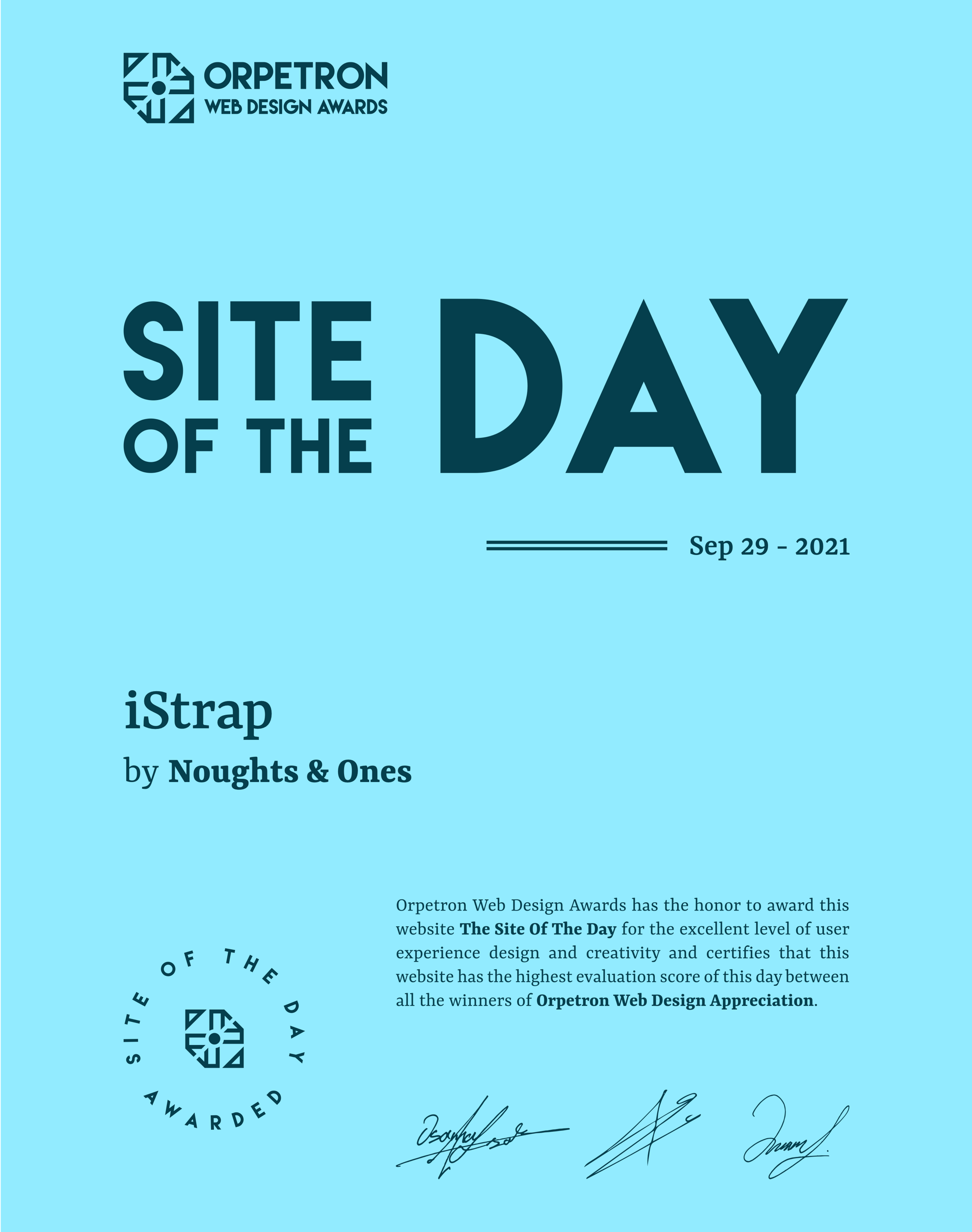 iStrap
Orpetron
Site of the Day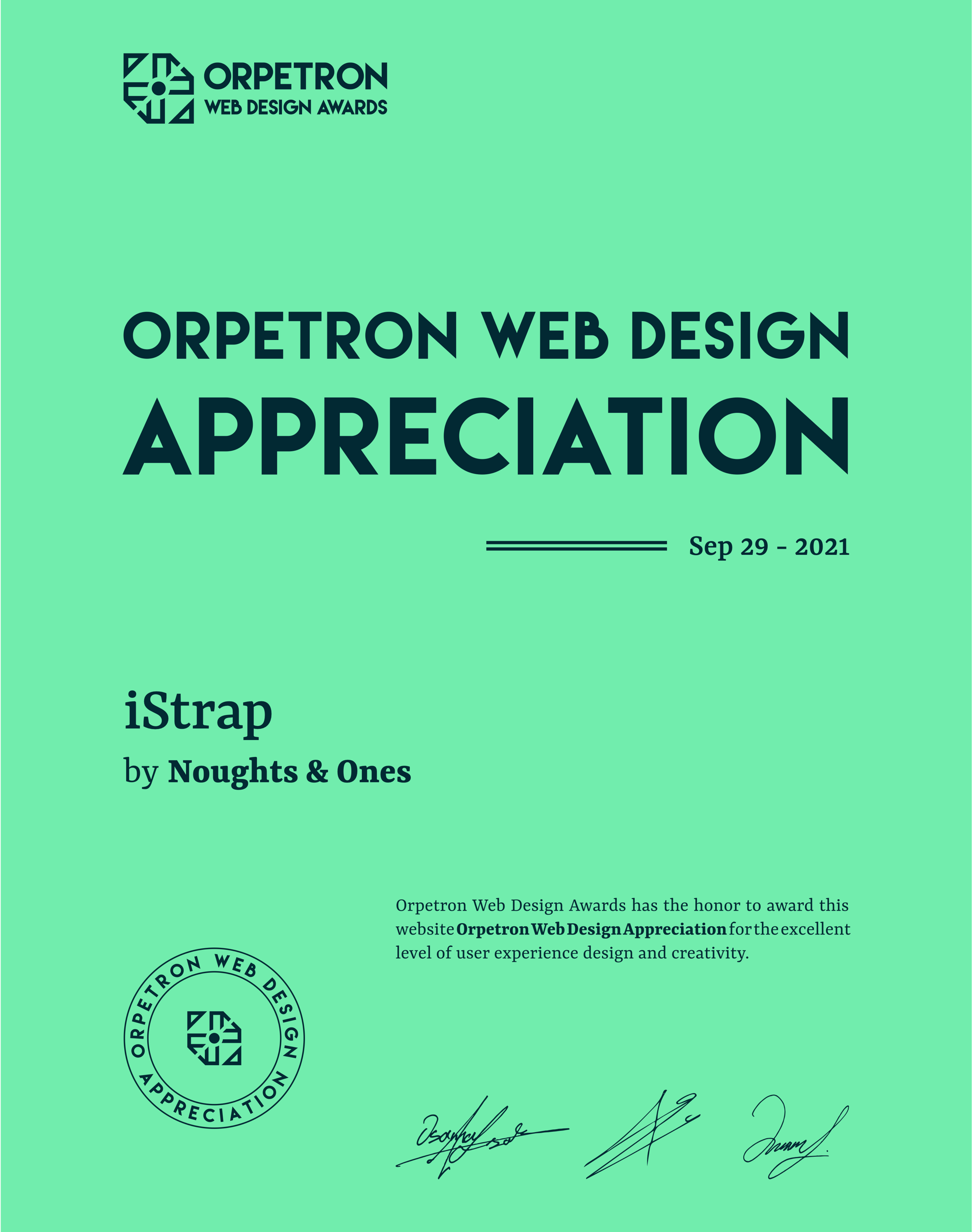 iStrap
Orpetron
Web Design Appreciation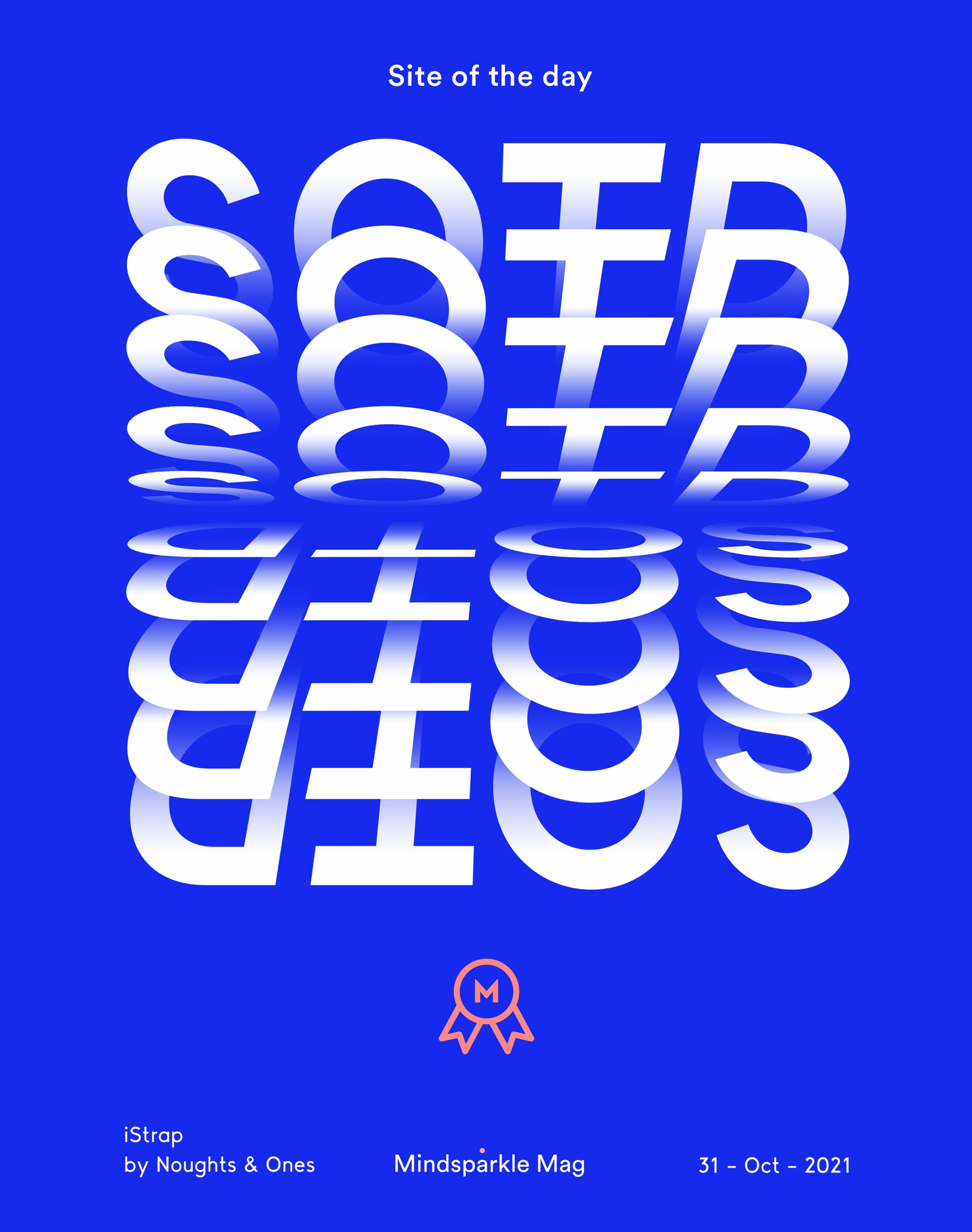 iStrap
Mindsparkle Mag
Site of the Day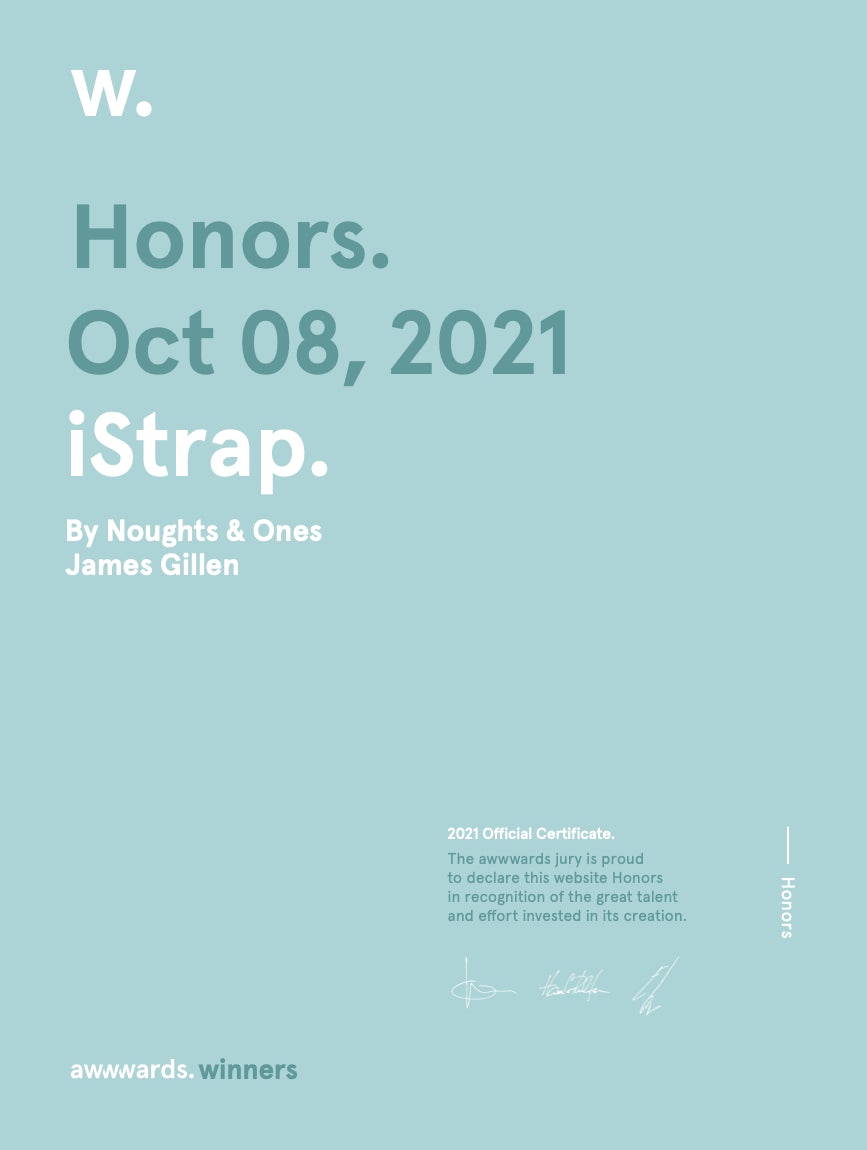 iStrap
Awwwards
Honorable Mention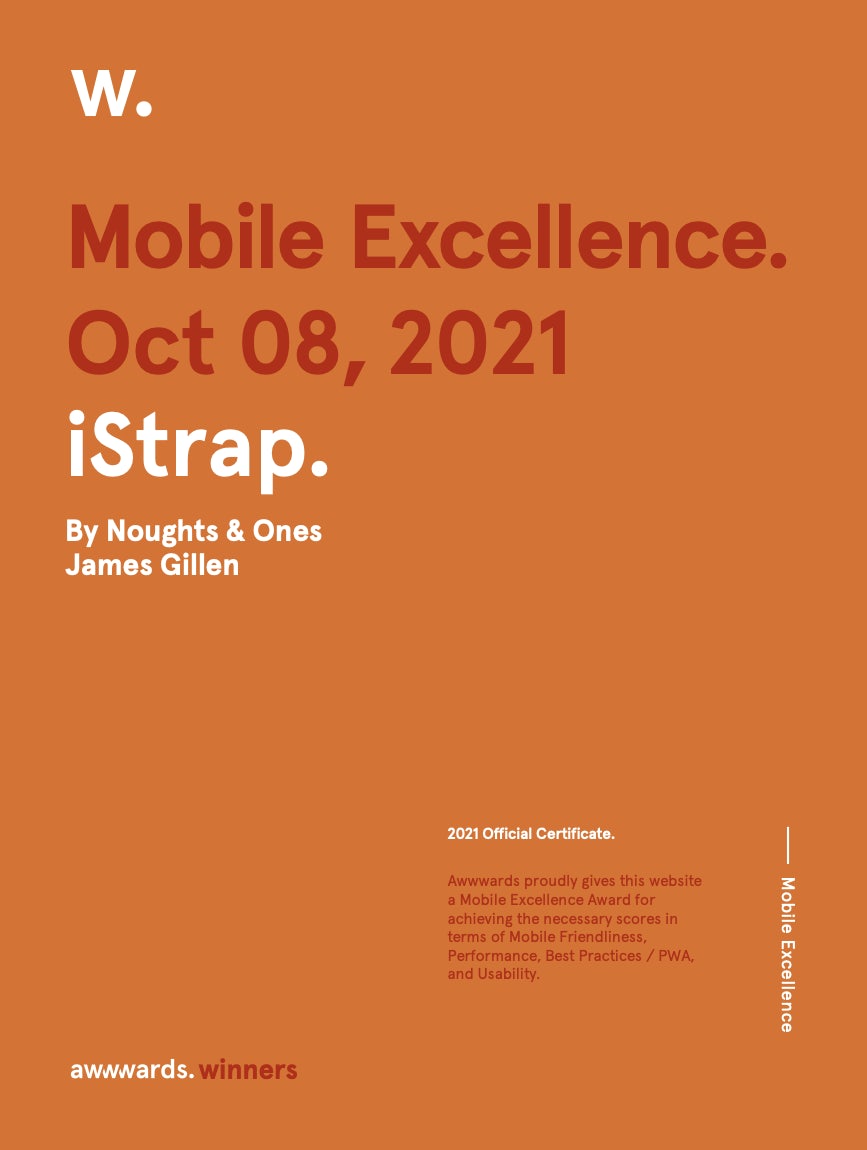 iStrap
Awwwards
Mobile Excellence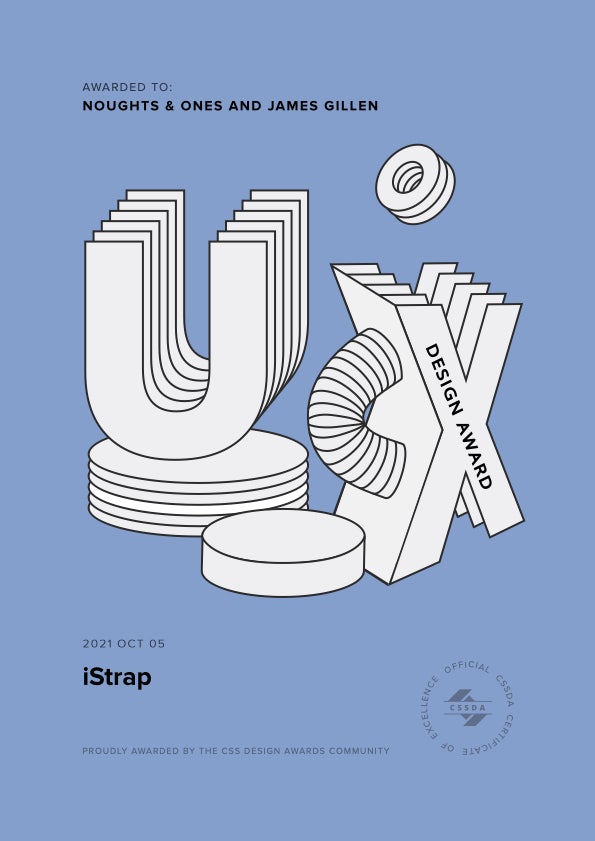 iStrap
CSSDA
UX Design Award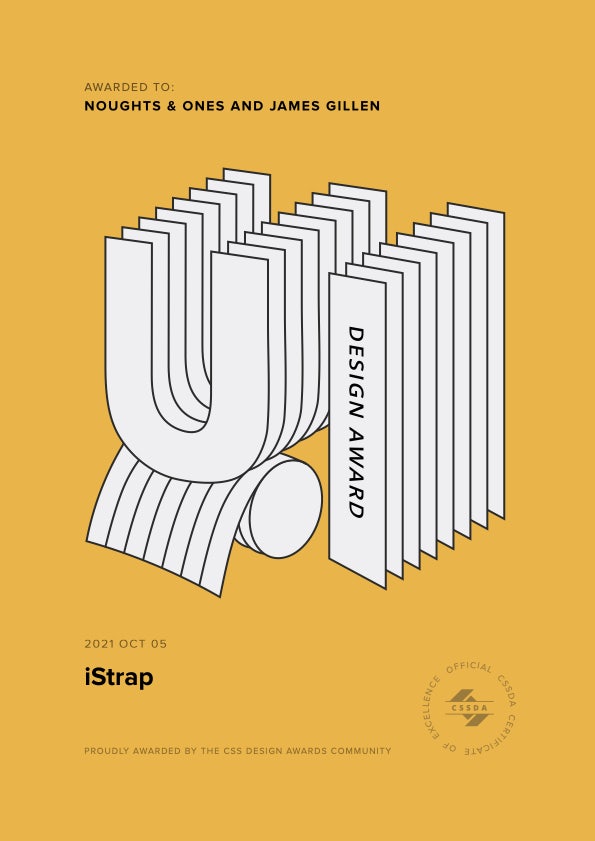 iStrap
CSSDA
UI Design Award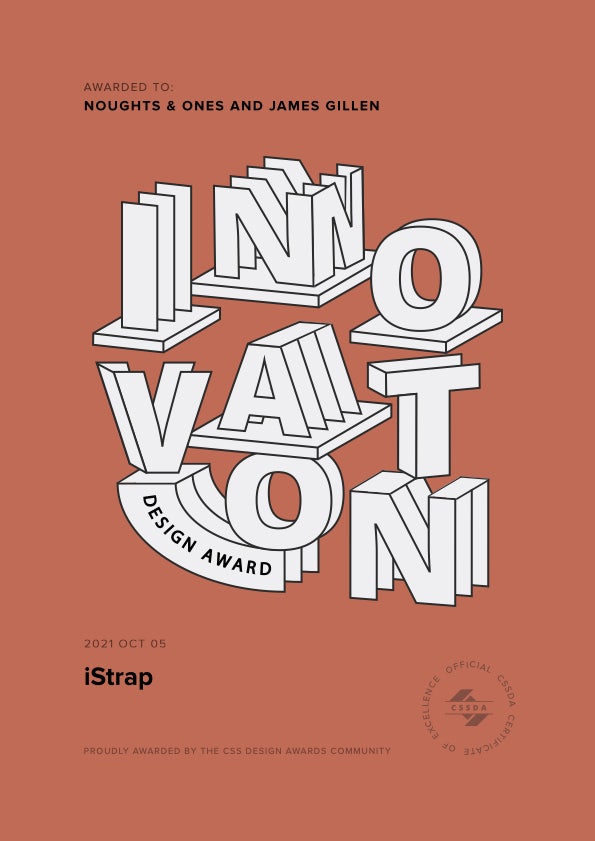 iStrap
CSSDA
Innovation Design Award