A simple, planet-conscious store delivering natural pain relief
Bespoke theme development
Bespoke theme design
App development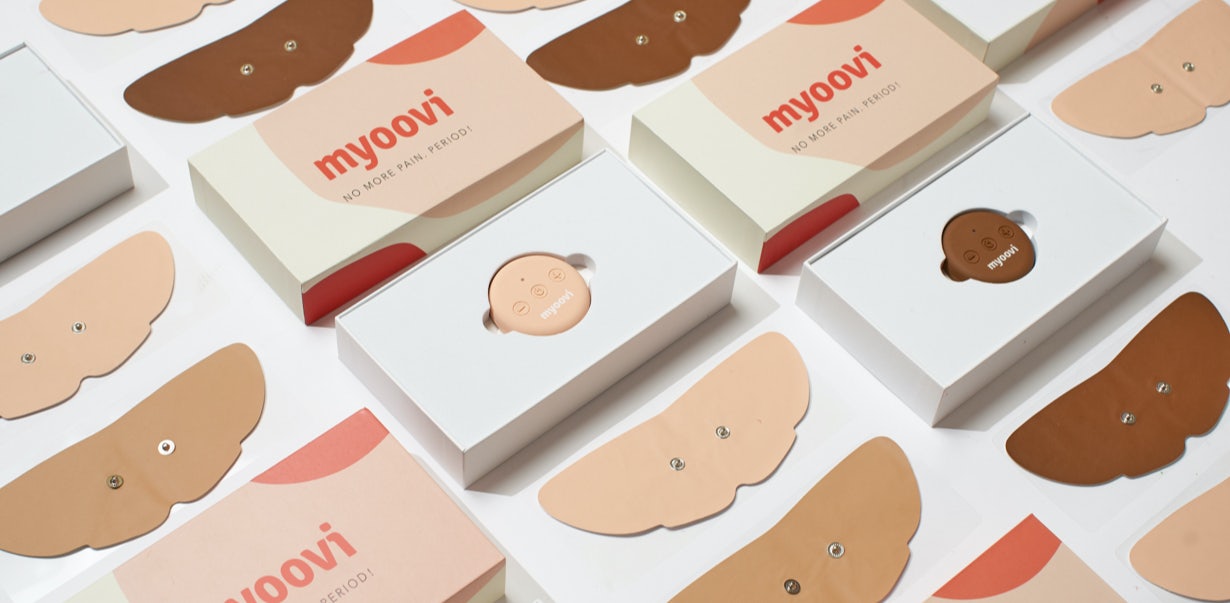 Founded by UK doctors, Myoovi stops period pains in one click by harnessing TENS technology in a uniquely-designed butterfly pad to help those that suffer from period pain and Endometriosis live a better and pain-free life. After speaking with hundreds of women, Myovvi came to the realisation that there was a direct need for a natural, instant solution that is small, wireless, discreet and adaptable to the needs of its users.
Before coming Noughts & Ones, Myoovi had been operating for less than a year on a self-built Shopify store. Realising the need to ensure their product looked as good online as it did in person, they approached us to create an engaging Shopify store that more accurately reflected the Myoovi brand and connected to their target audience in a way that helped drive future sales.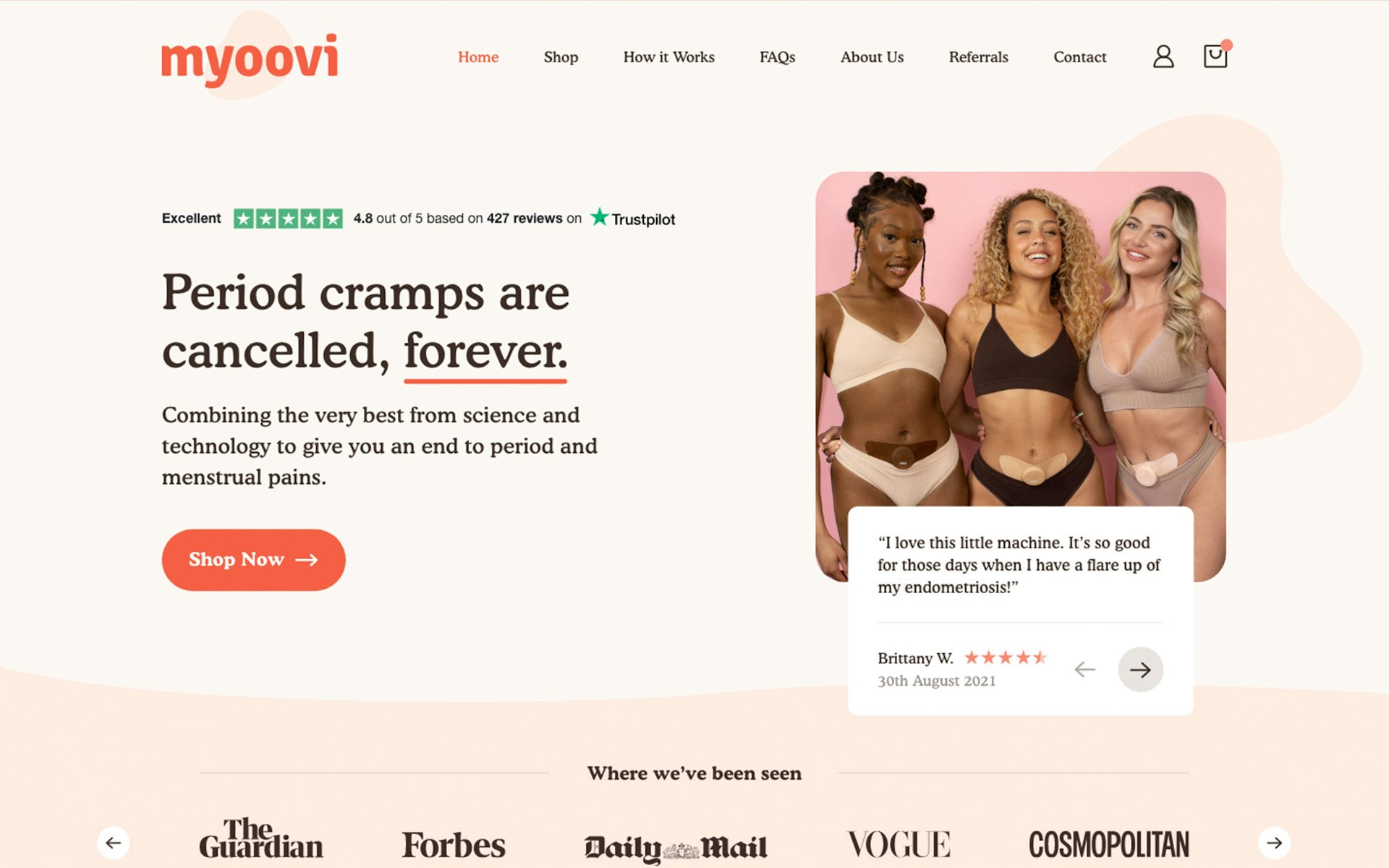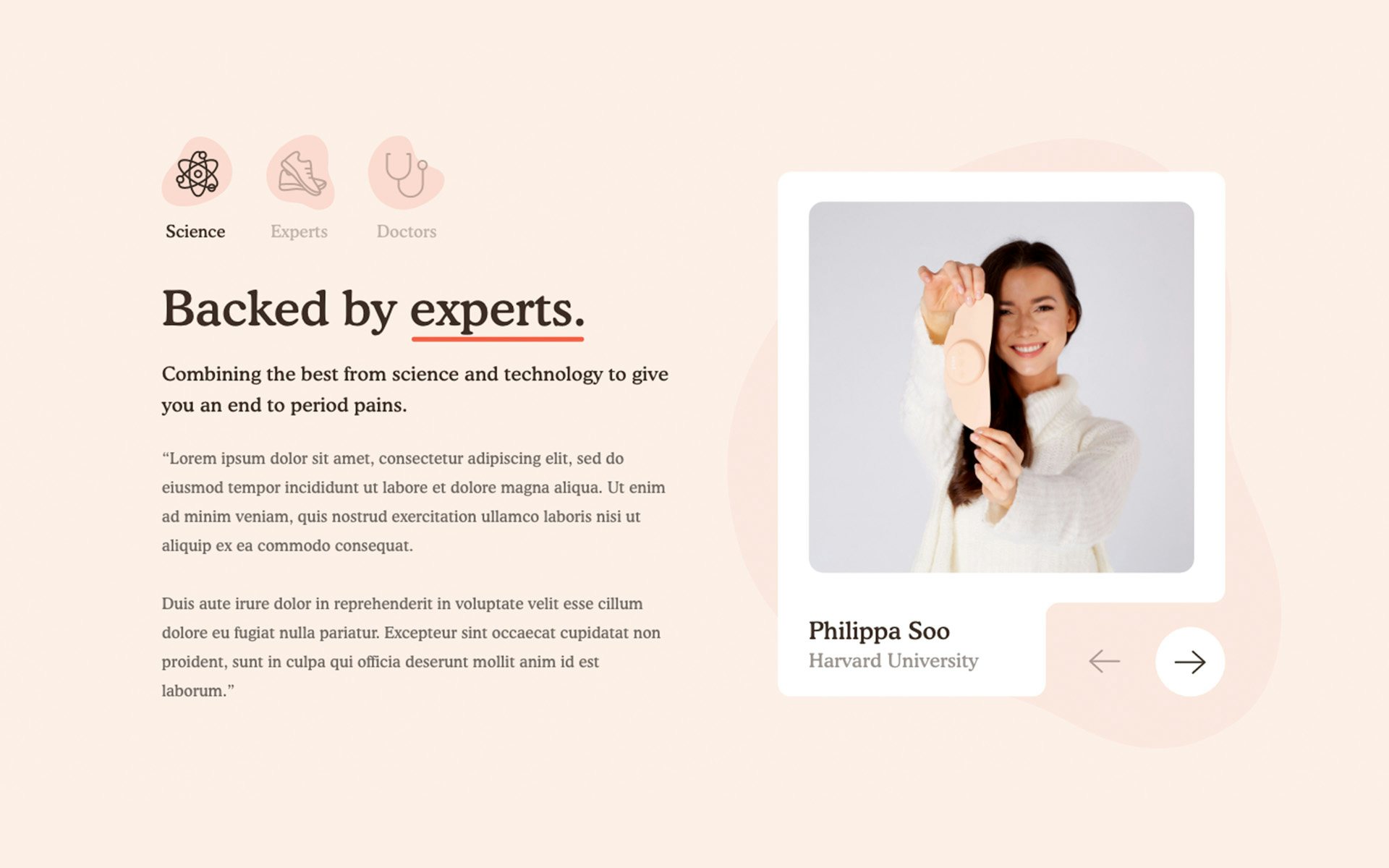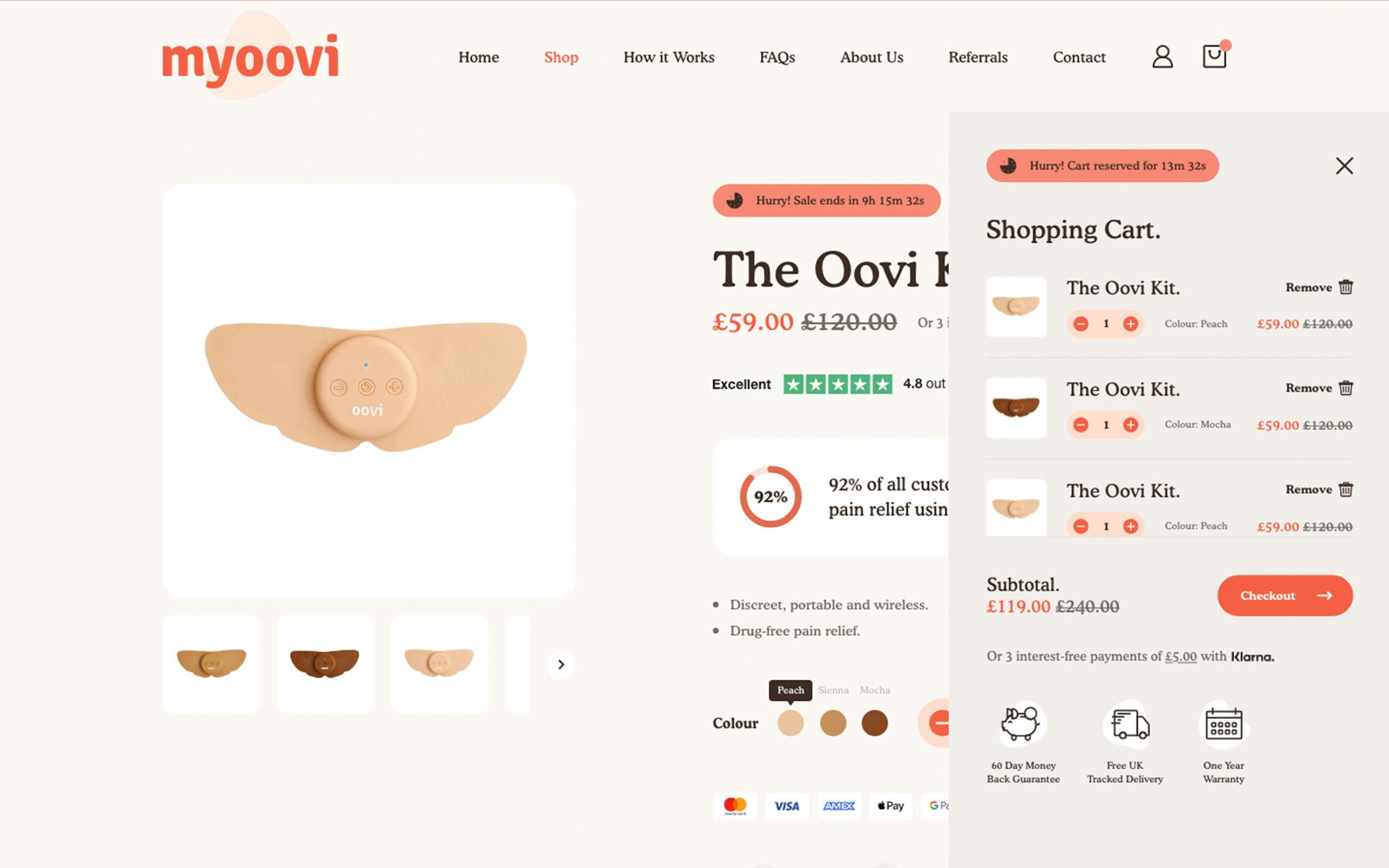 Here's how we did it 💃
Employing the best UX practices, we created an initial website sitemap and a series of page wireframes that emphasised informing new customers about the health benefits of purchasing Myoovi's butterfly pads, all the while driving future sales through a successful e-commerce user journey.
We experimented with three distinct visual design systems before selecting one as the starting reference to help inform the aesthetic of a modern and engaging store design.
Creating a series of custom illustrations that expanded the visual language of the Myoovi brand, enabling the client to more effectively communicate their products' key benefits in a way that resonates more closely with customers without relying too heavily on technical jargon.
Our Shopify theme design for the Myoovi brand encompassed seven core pages and incorporated responsive design best practices, including slide-out cart functionality with requirements unique to the Myoovi brand for both desktop and mobile.
We created a comprehensive Store UI Kit to ensure precise handover between design and development teams while maintaining the Myoovi brand's fidelity for future digital asset creation.
Our Shopify Online Store 2.0 Theme development prioritised the use of lightweight and reusable code components and sections to ensure consistency across all pages. Once live, we also ensured that the client was provided with supporting documentation for easy content management and editing of the website post-launch.
Our development approach emphasised responsiveness across multiple devices and browsers, resulting in a site that looked and functioned optimally across a wide variety of mobile, tablet, and desktop screen sizes.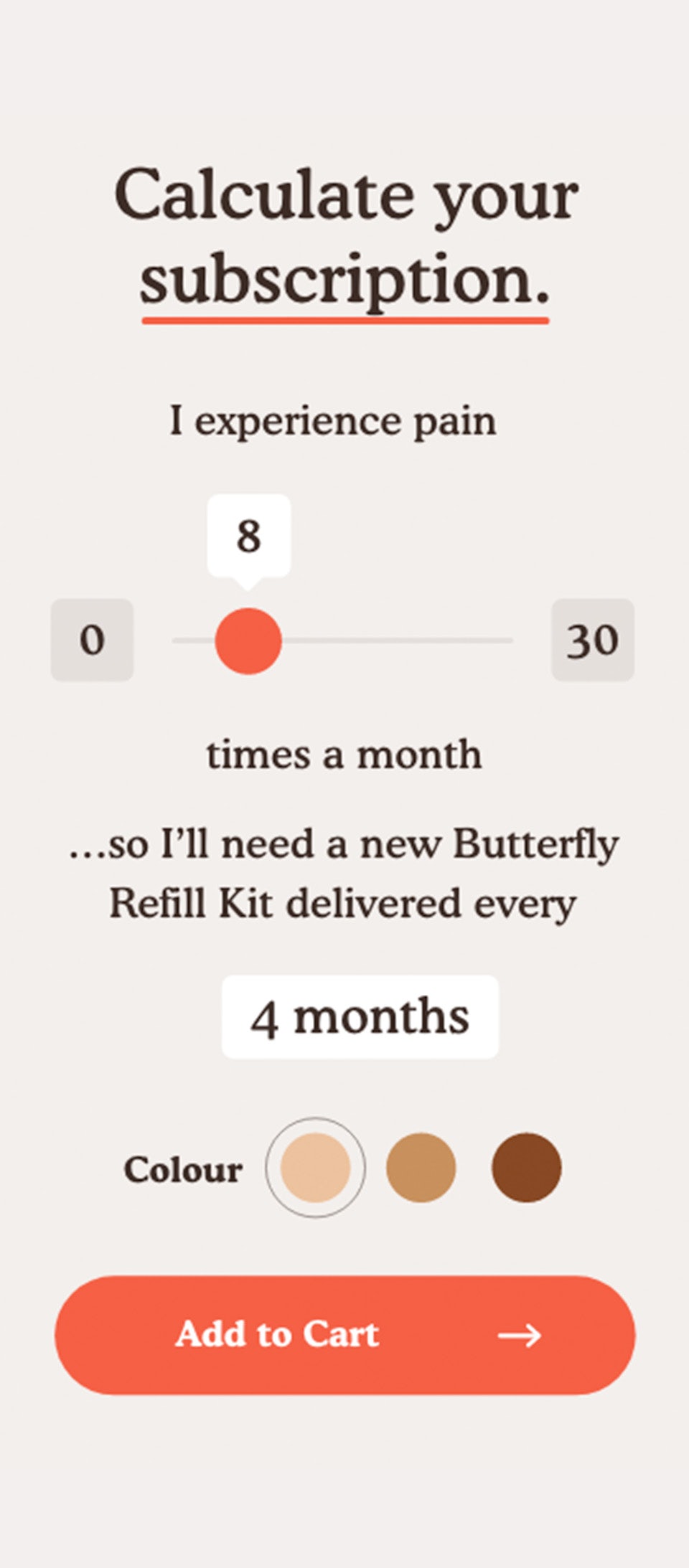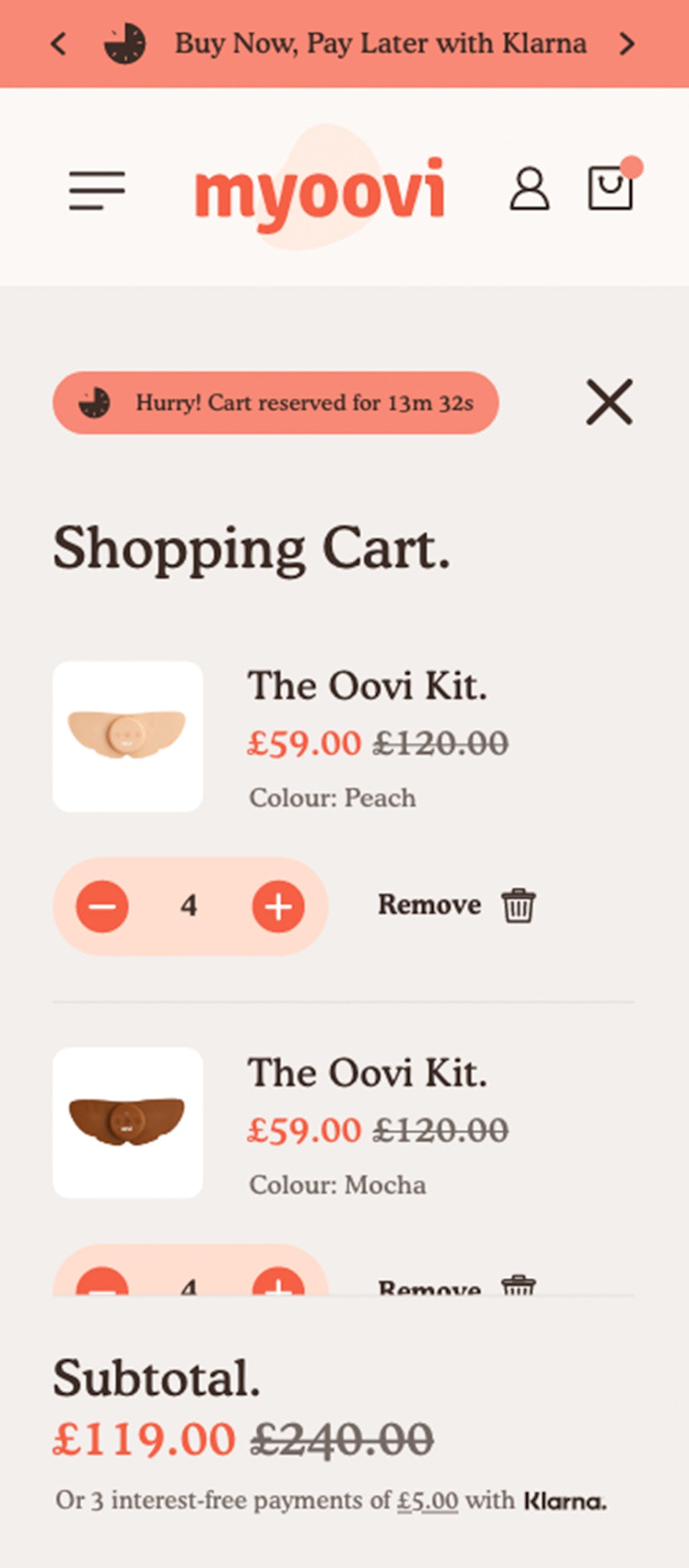 I'm usually reluctant to work with agencies as my experience has generally not been great, Noughts & Ones are definitely an exception to that!