Plastic-free cleaning pods that are making waves.
Custom theme design
Custom theme development
App development
Growth partnership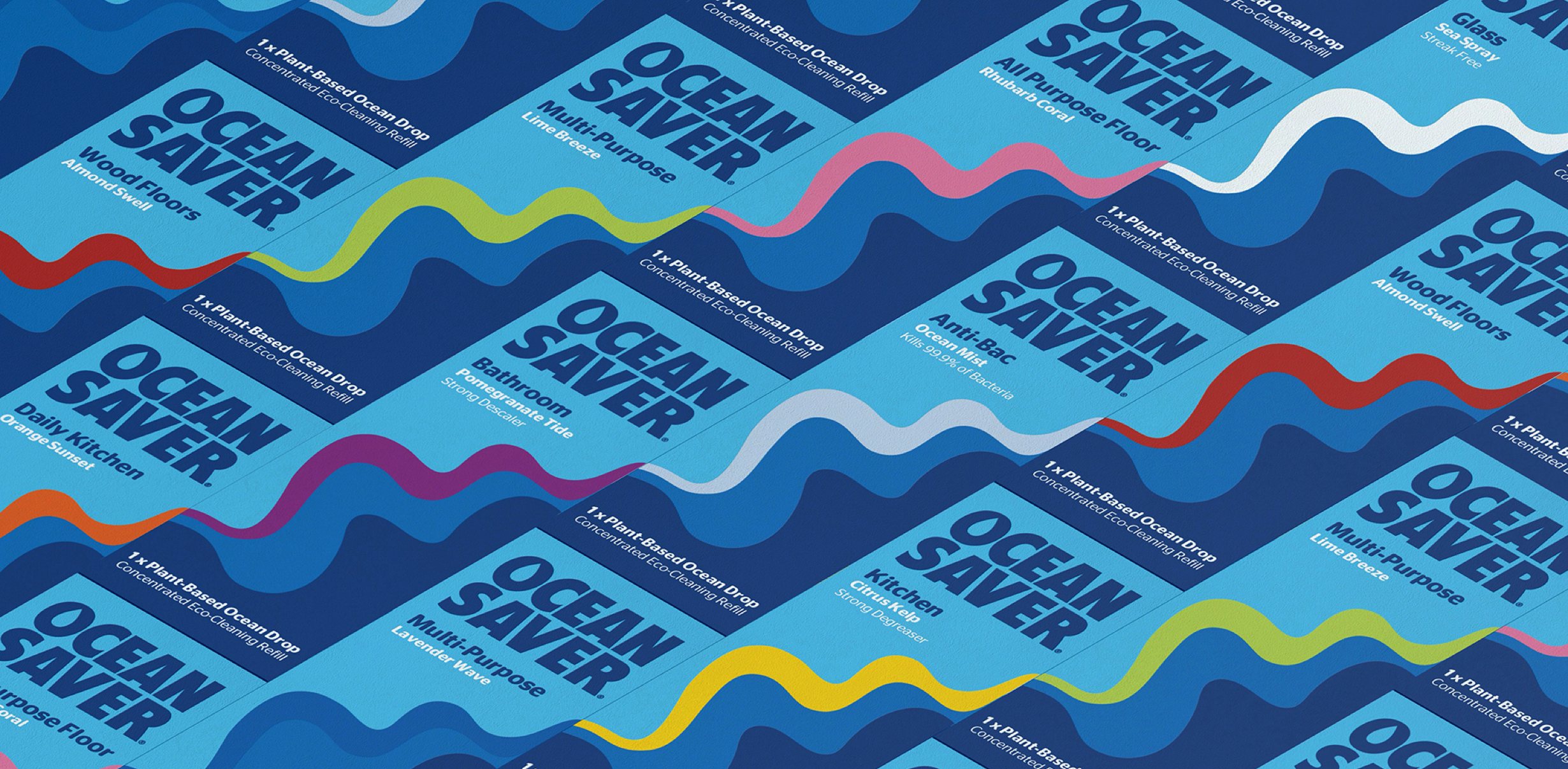 OceanSaver are leading the refill revolution with their plant-based cleaning pods. Simply add water for a powerful, planet-conscious clean.
Around 90% of a typical cleaning product is water. So, 90% of what's being shipped could be added at home. Think of the difference shipping without plastic, in smaller containers would make.
Well, OceanSaver did. And their plant-based, plastic-free EcoDrops are the result.  
Before working with us, OceanSaver's Shopify store had been build in-house and had done the job. But to take things to the next level, they needed something a bit more sophisticated.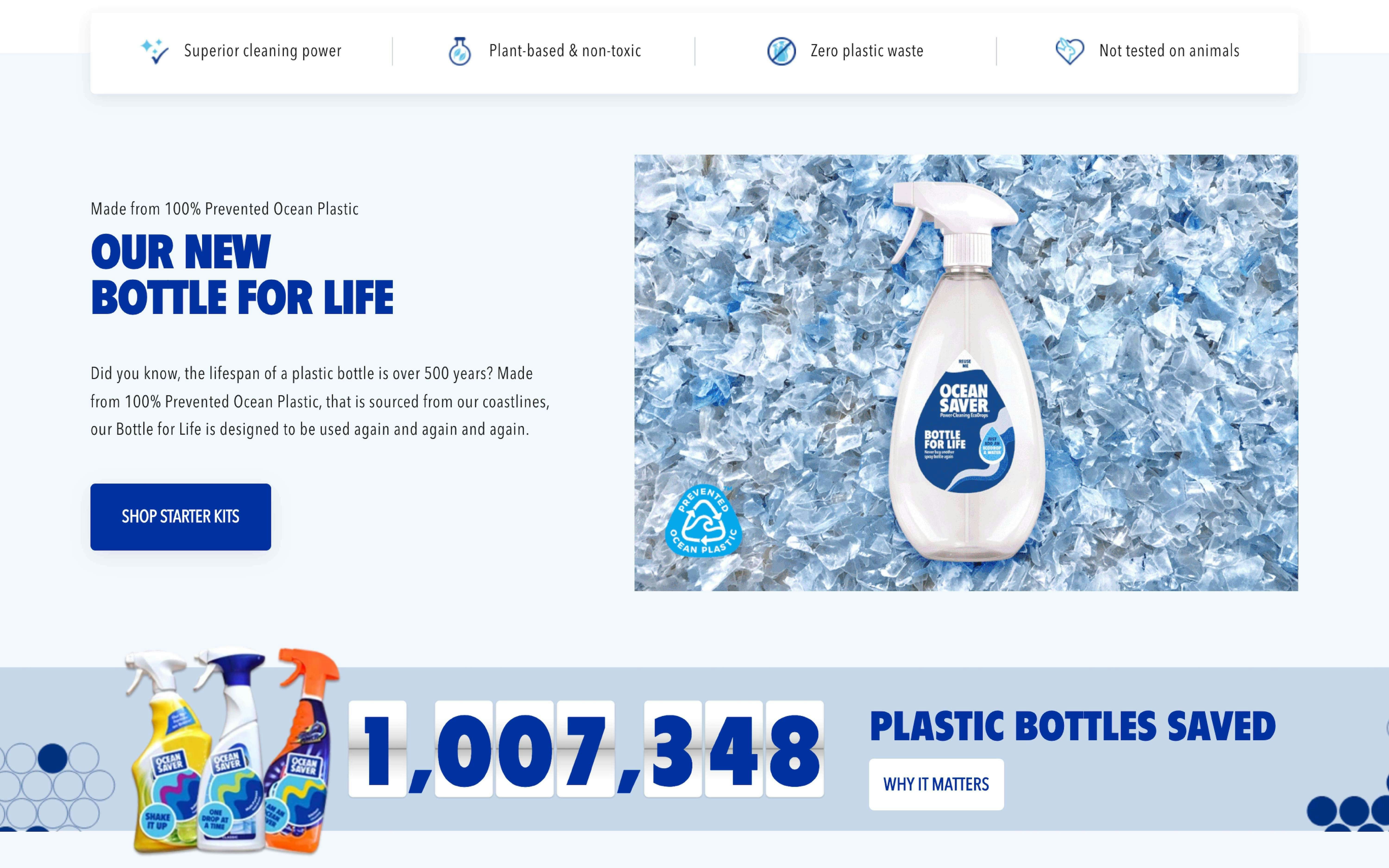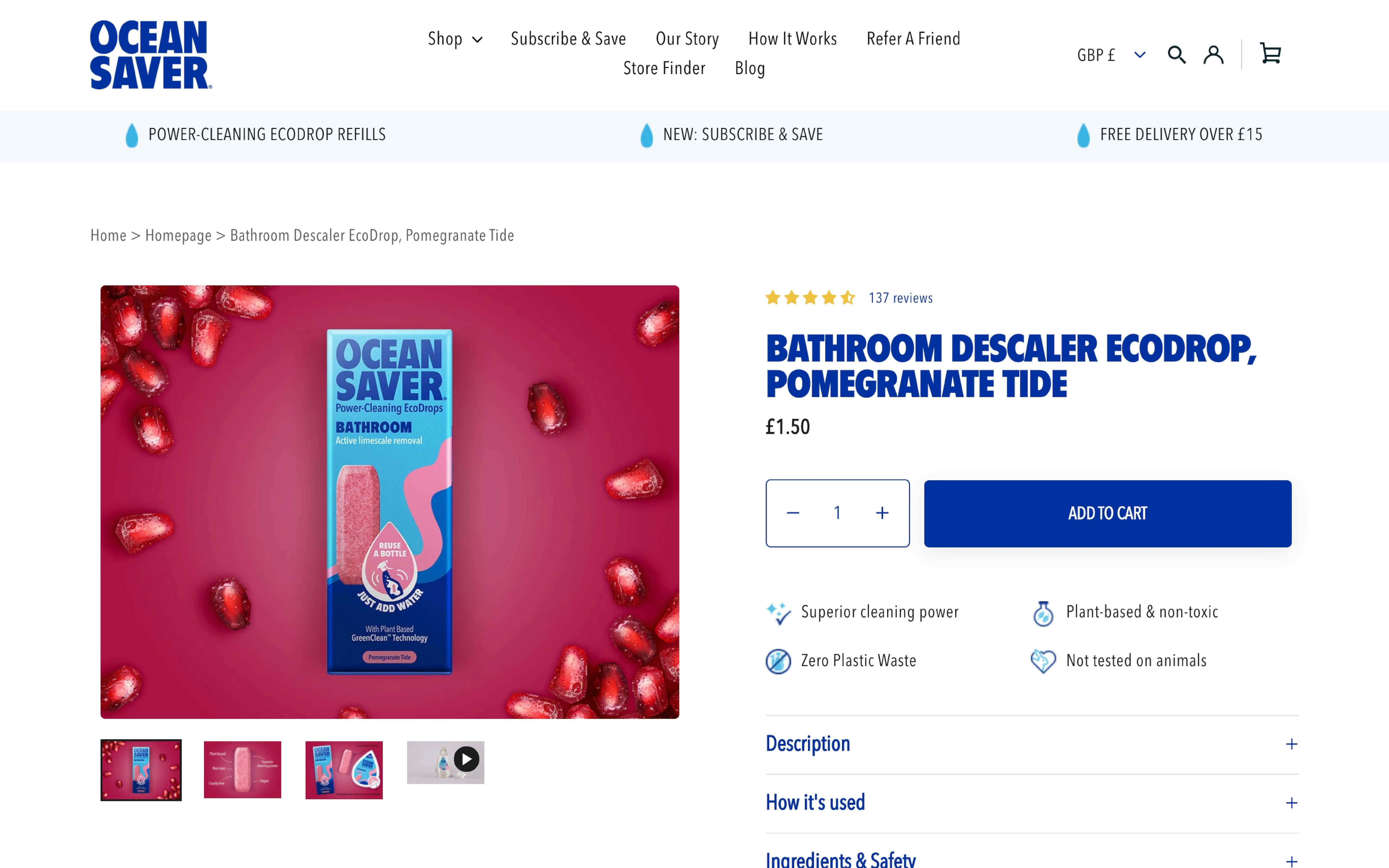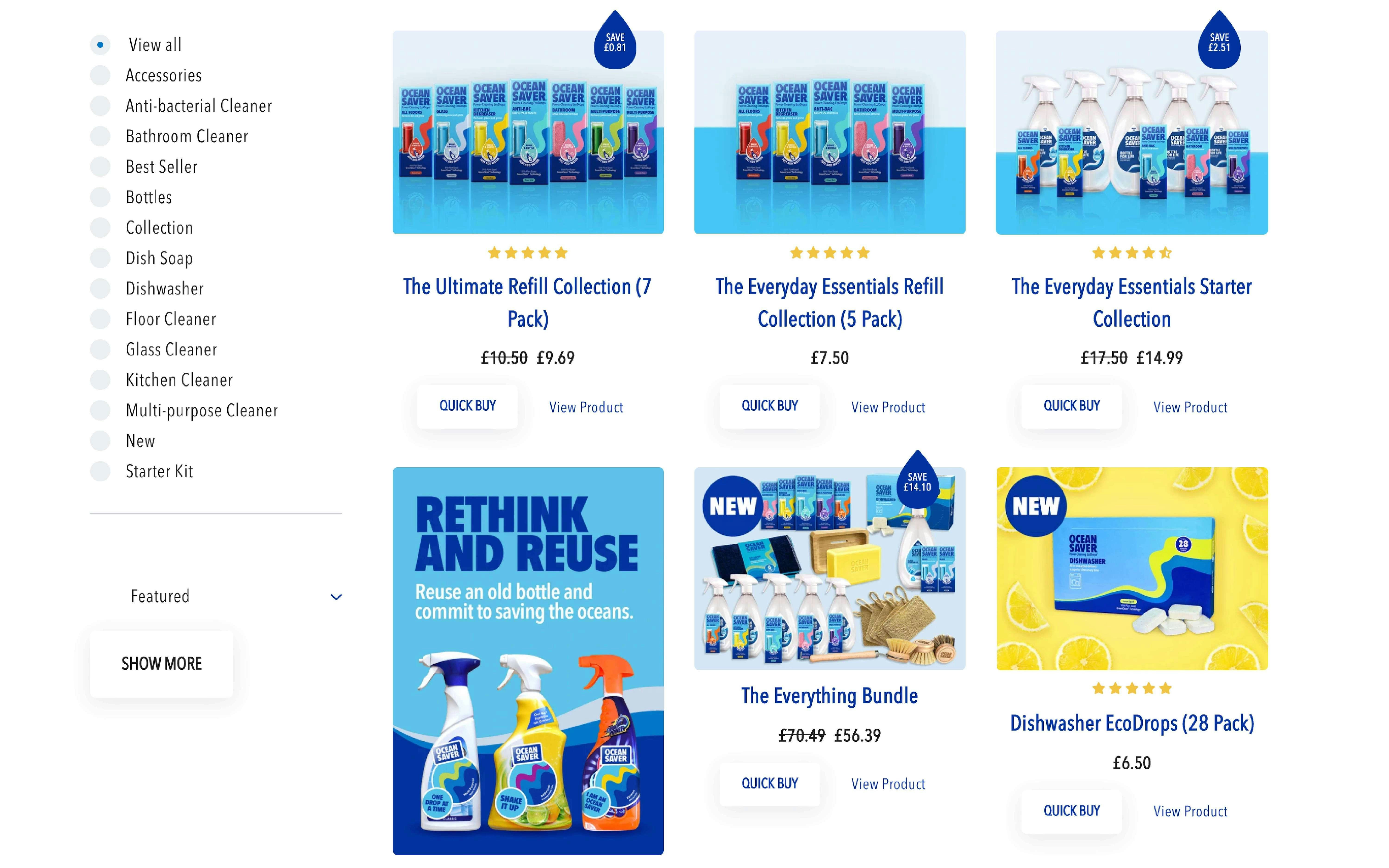 A potent mixture
Our first task was to make sure the store could offer a basic subscription offer, without detracting from one-off sales. 
Then, to help increase conversion rates and order value, we helped design a mix-and-match strategy to provide the customer with more freedom.
This offering also needed to be communicated to their fulfilment software. We built a custom private app for that.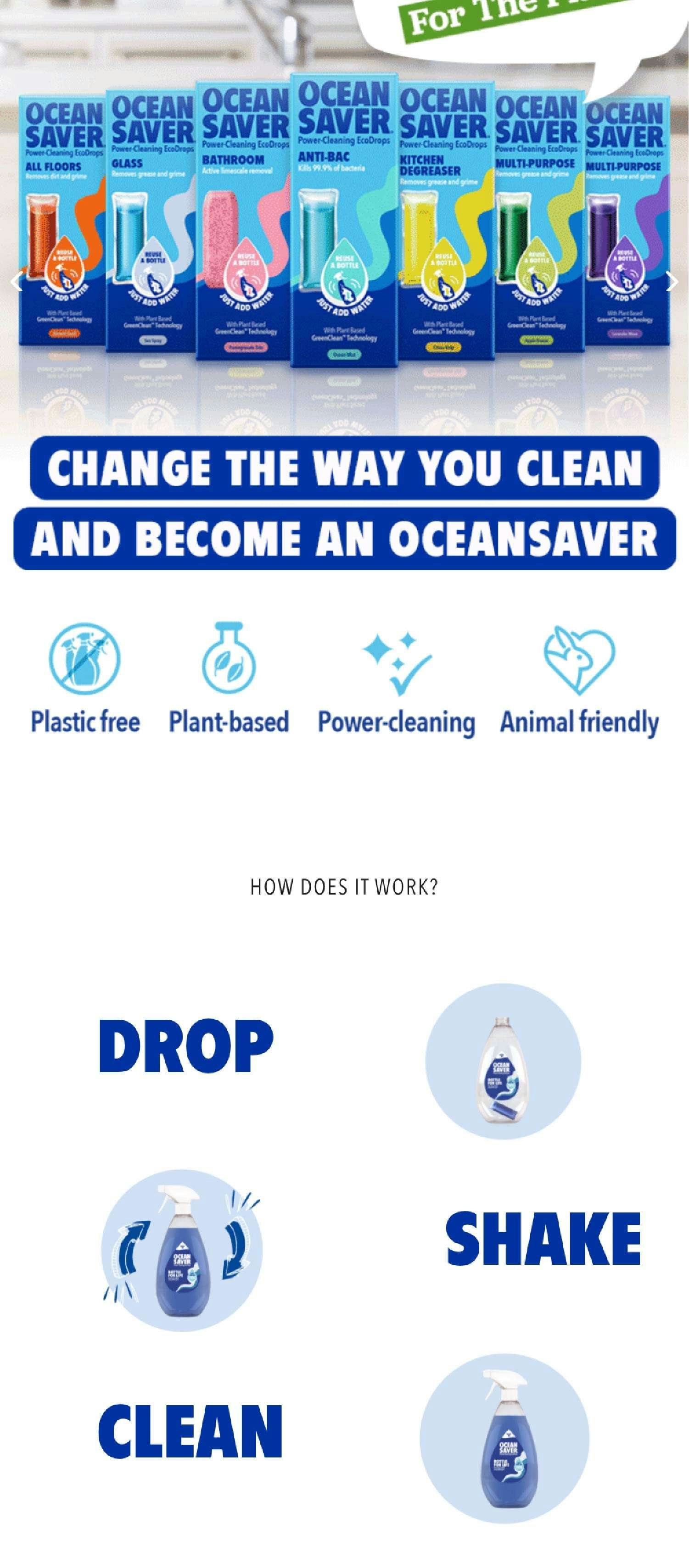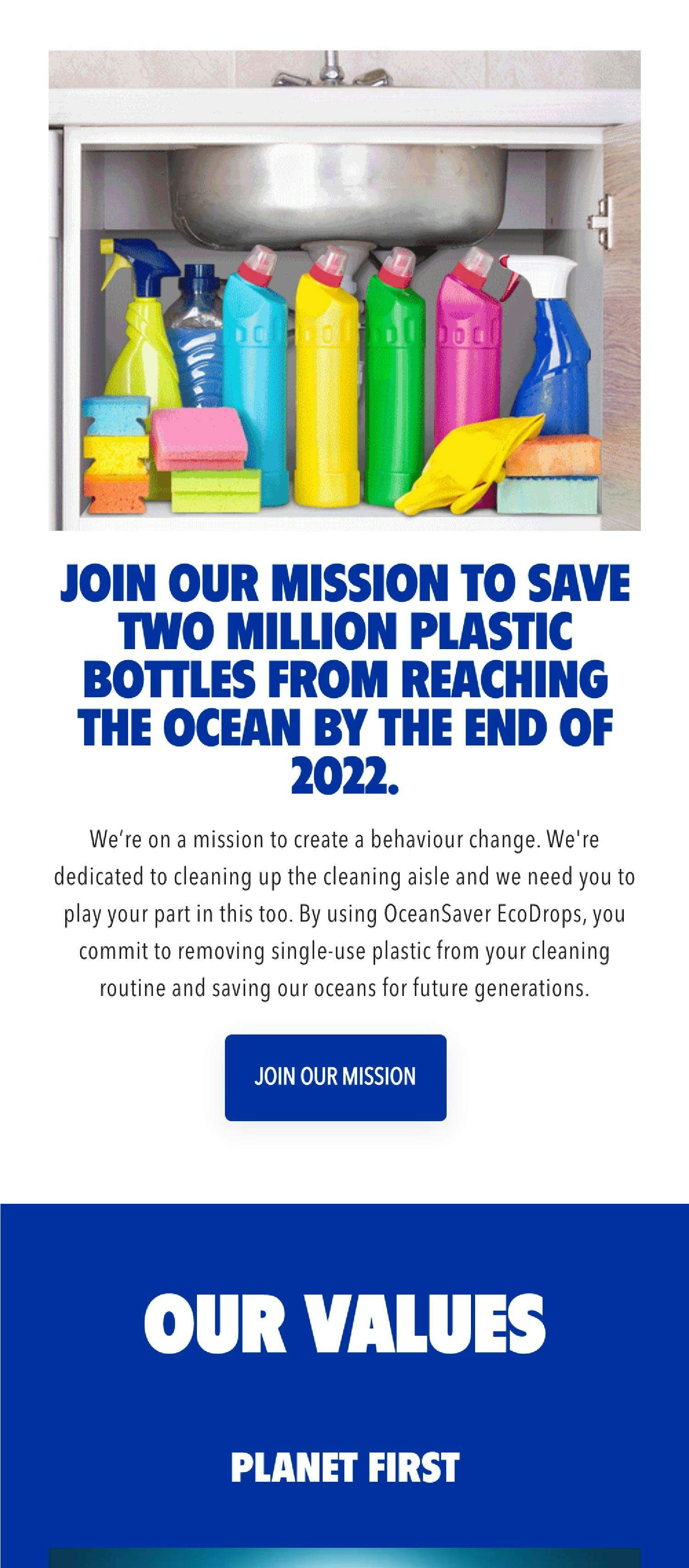 The lovely little things     
Some of the squeaky clean features and functions we built;
Mix & match subscription builder
Recharge Pro customer portal (via theme engine)
Site-wide brand pillar icons
Plastic bottles saved counter
Responsive product annotations
Product-specific icons
Custom product page sections
Static promo assets on collection pages
Campaign landing pages
Custom fulfilment app development
The partnership 
Since delivering the Shopify project, we've been working with OceanSaver as a Growth Partner. So far, we've built landing pages, and rolled out a subscription offering, customer portal and loyalty programme.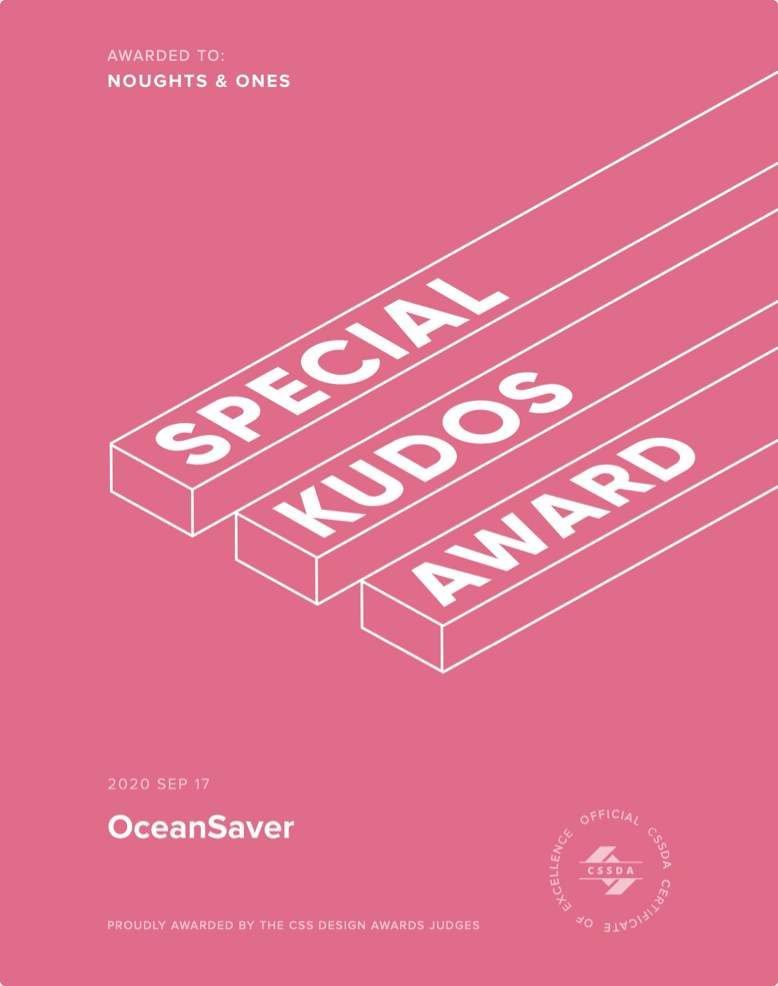 OceanSaver
CSSDA
Special Kudos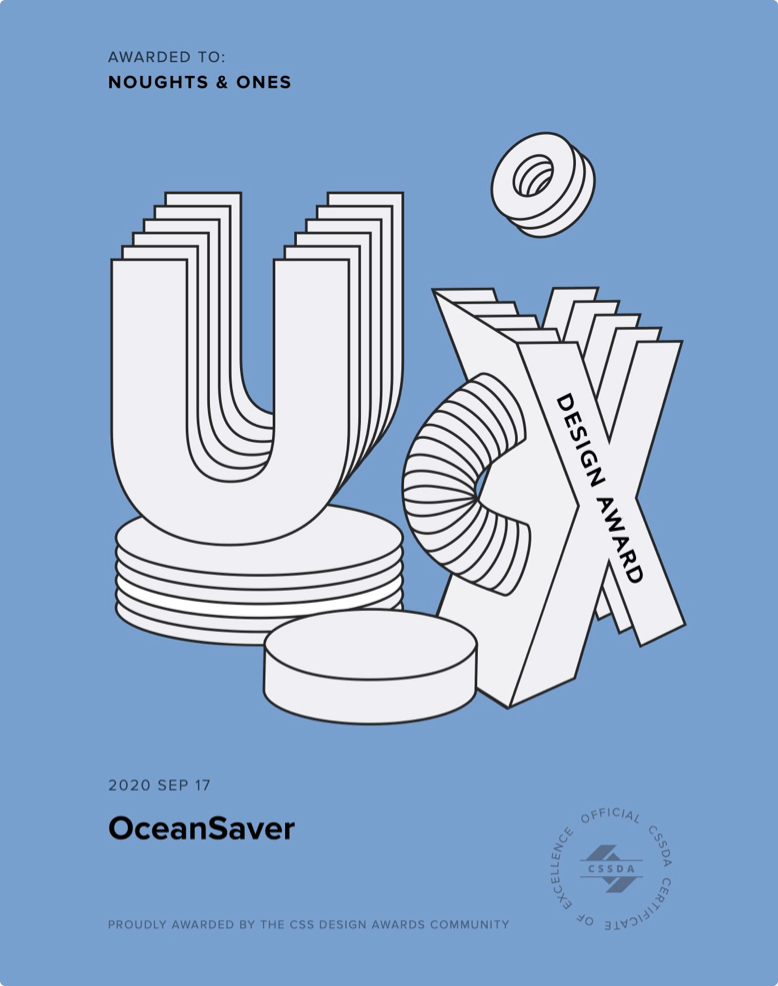 OceanSaver
CSSDA
UX Design Award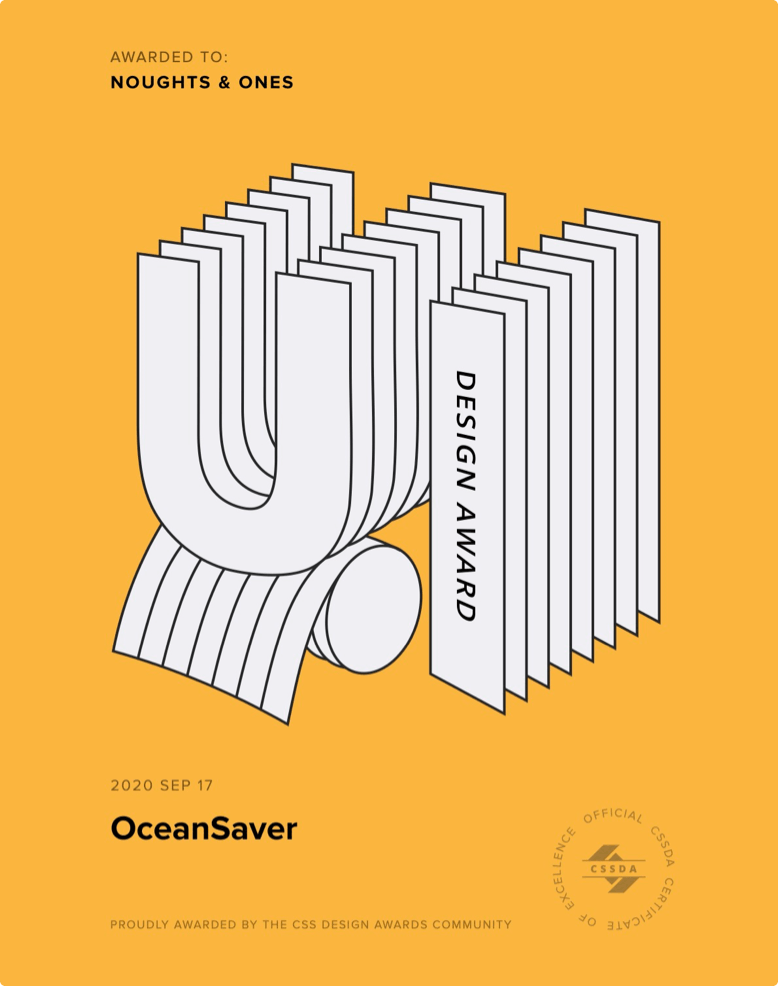 OceanSaver
CSSDA
UI Design Award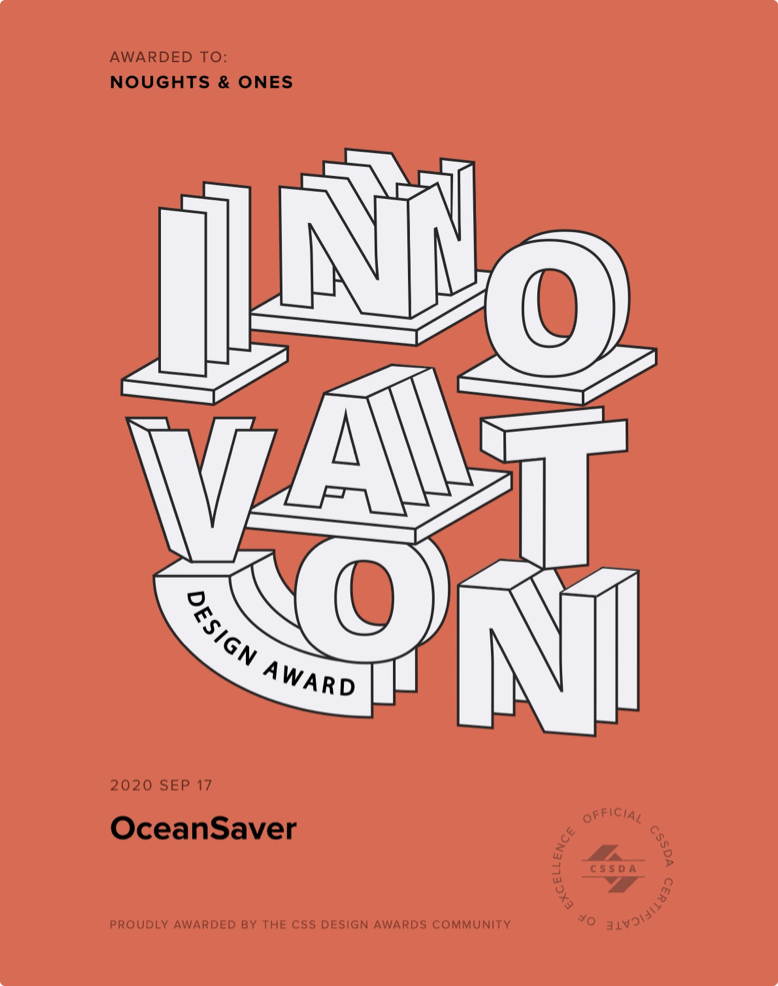 OceanSaver
CSSDA
Innovation Design Award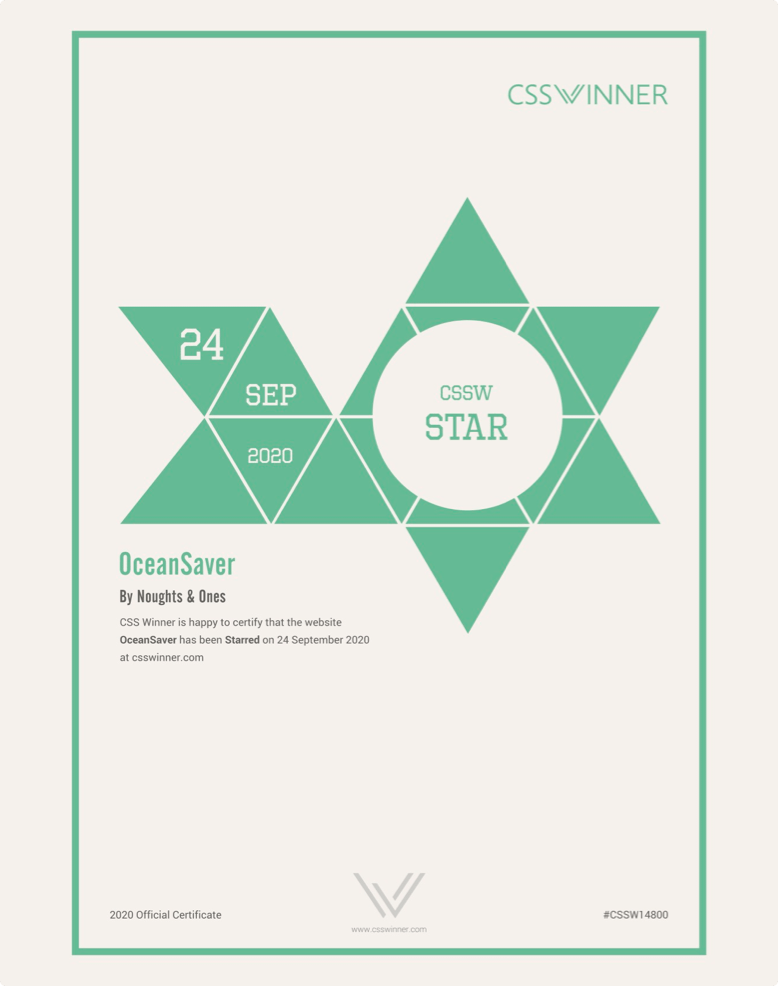 OceanSaver
CSS Winner
Star Award
Nothing is too difficult for Noughts & Ones, they always bring creative solutions to the challenges that we throw their way.