A planet-friendly Shopify store for sustainable pet products
Custom theme development
Custom theme design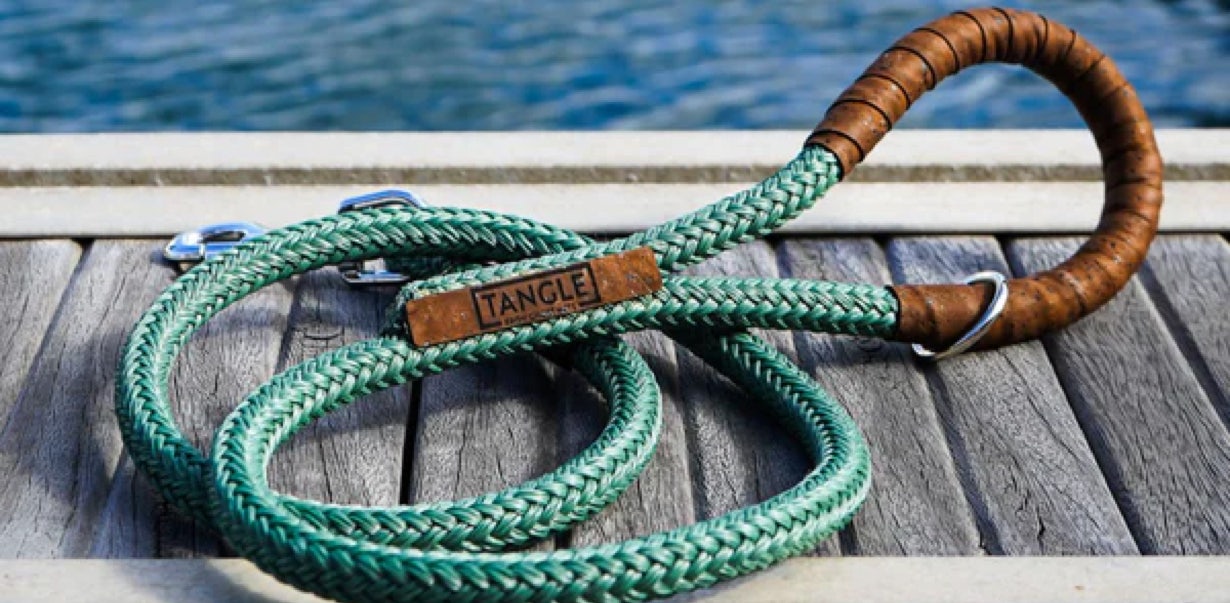 Tangle are on a mission to raise awareness about the growing issue of ghost nets by taking plastic from the ocean and transforming them into high quality, long-lasting pet products made from recycled fishing nets.
Initially operating on a Shopify store built by their team to get them up and running, Tangle approached us to design and develop a new Shopify store that would clearly communicate their brand mission and showcase their range of sustainable pet products with the primary goal of increasing online sales whilst maintaining an environmentally-conscious approach.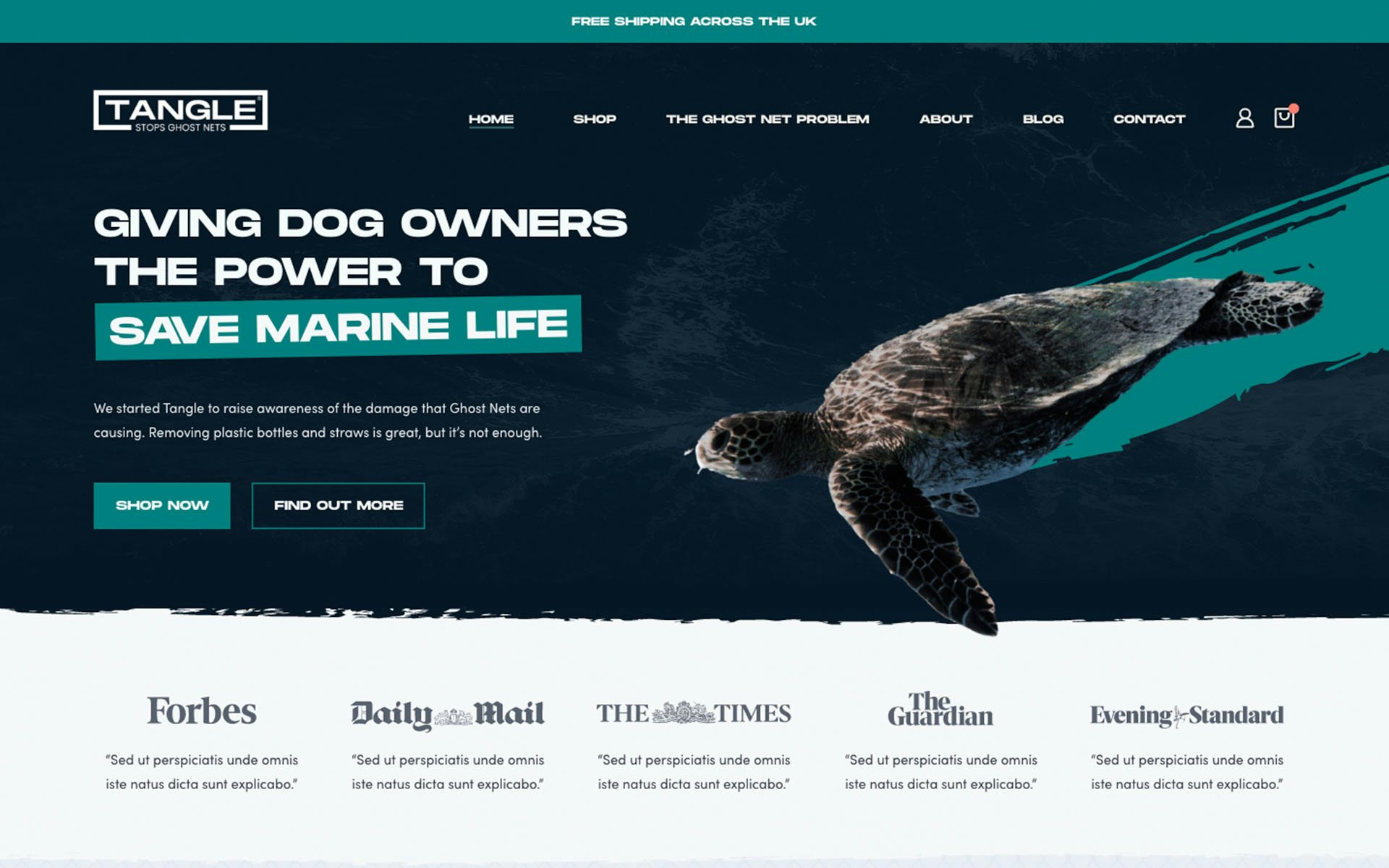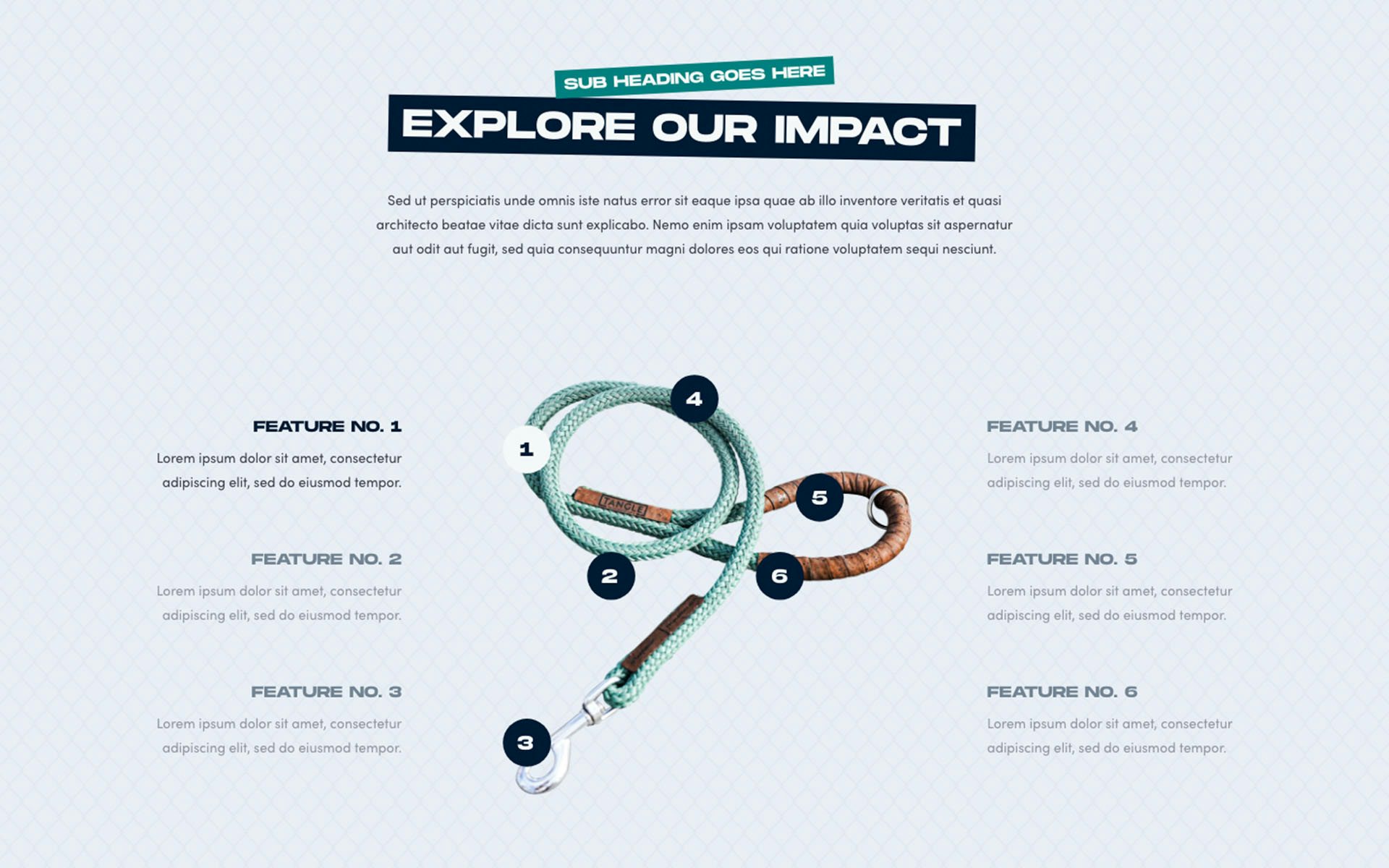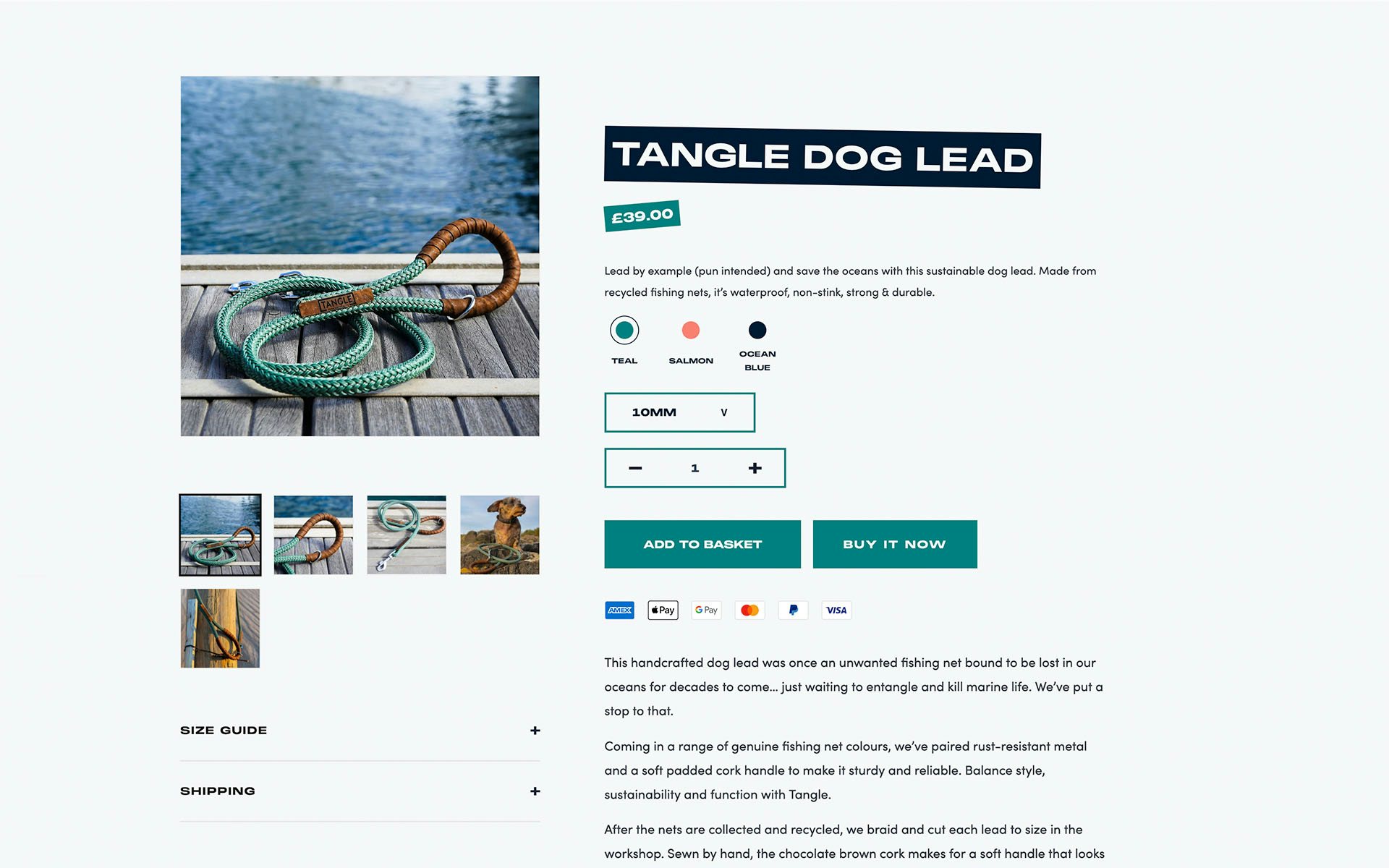 Shortly after launch, Tangle Mission's new Shopify store has recorded:
0%

Increase in website sessions

0%

More Products Added to Cart
Here's how we did it 🌊
We began by studying the client's business and brand mission to develop a user-centric approach. We then kicked-off the creative process with the development of three unique 'style tiles' that explored various different visual design systems, one of which was chosen to serve as a direct starting point for the full website page designs.
For the website designs themselves, we utilised an ocean-led colour palette combined with impactful typography that complemented the client's brand mission while capturing the end-user's attention and serving as a 'call-to-arms' against ocean plastic pollution. Above all else, we identified an immediate need to craft a focused design that utilised clear and obvious call-to-actions, making it easier for visitors to navigate the site and purchase Tangle Mission's environmentally-conscious products.
Once all of the page designs were signed off by the client, we crafted a comprehensive Store UI kit to help ensure that designs were accurately translated through to development, as well as serving as a valuable resource for any future teams working on the Tangle brand.
Our Shopify Online Store 2.0 Theme development centered around developing lightweight and reusable code components (sections), each of which were specifically designed to be easily utilised and edited by the client.
A key priority was site performance, with every aspect of the front and back end scrutinised to reduce unnecessary load times. We regularly suggested and implemented lightweight alternatives wherever possible.
To ensure a seamless experience for Tangle's customers, we undertook a rigorous internal quality assurance process with a core focus on responsive development. Every element on the website was regularly tested and optimised for all modern internet browsers across common mobile, tablet, and desktop screen sizes.