The Cheeky Panda
Shopify Plus & Recharge Pro
Bespoke subscriptions for the cheekiest bamboo products on the market.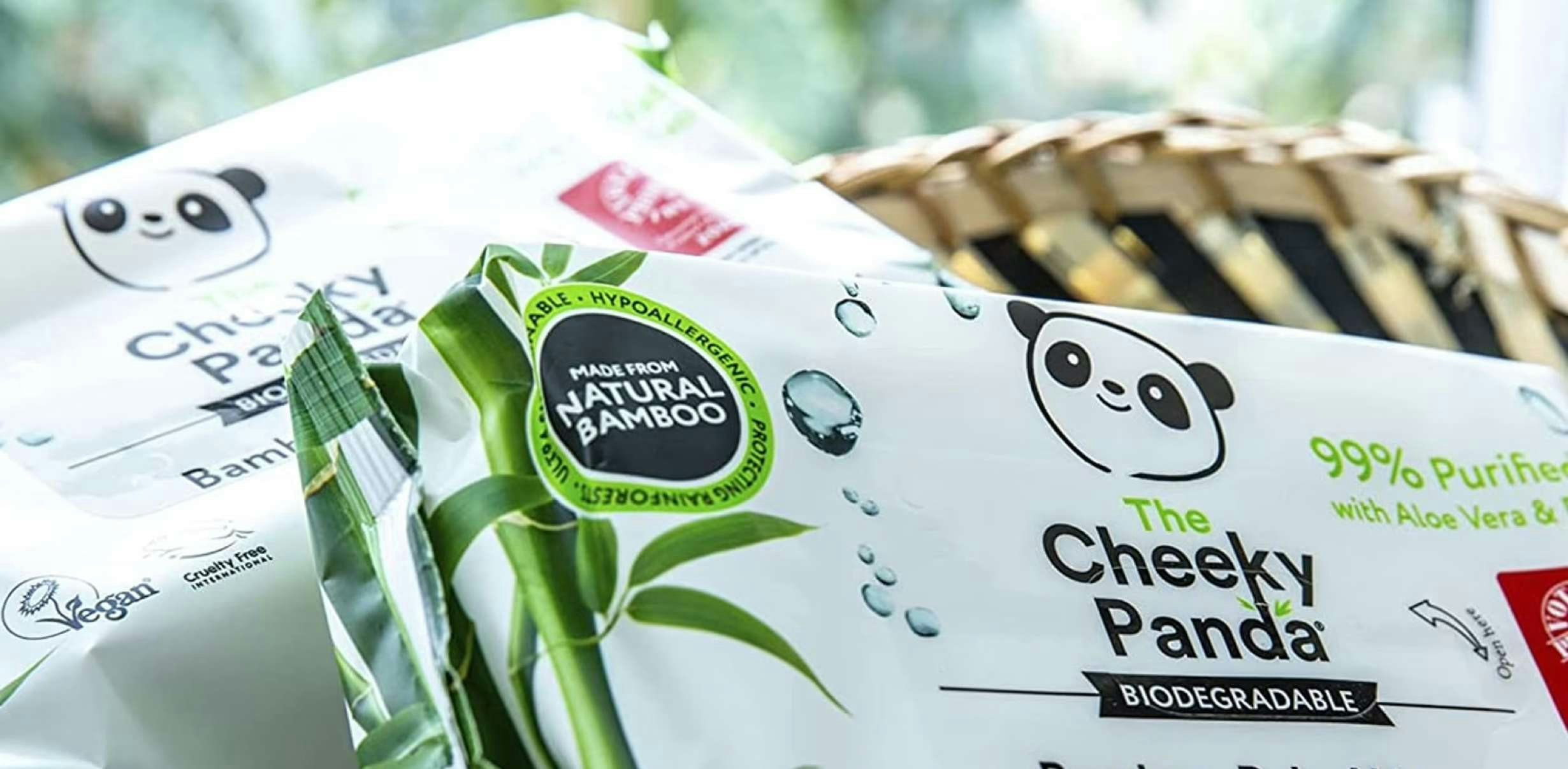 The Cheeky Panda sells a range of bamboo products, from toilet paper to nappies, napkins to kitchen roll. As a B-corp certified business, they're main mission is to bring sustainability to the mass market, inspiring people to ditch the mundane in favour of products that fit a happier and healthier future. 
As existing Shopify Plus users, their brief was specific. They wanted to start offering a personalised subscription service to customers. We did this by integrating the ecommerce recharge engine Recharge Pro into their site with some bespoke code to give them exactly what they wanted. Cue Giulia, our Front End Developer and resident Recharge Pro expert who did the majority of the work on this one.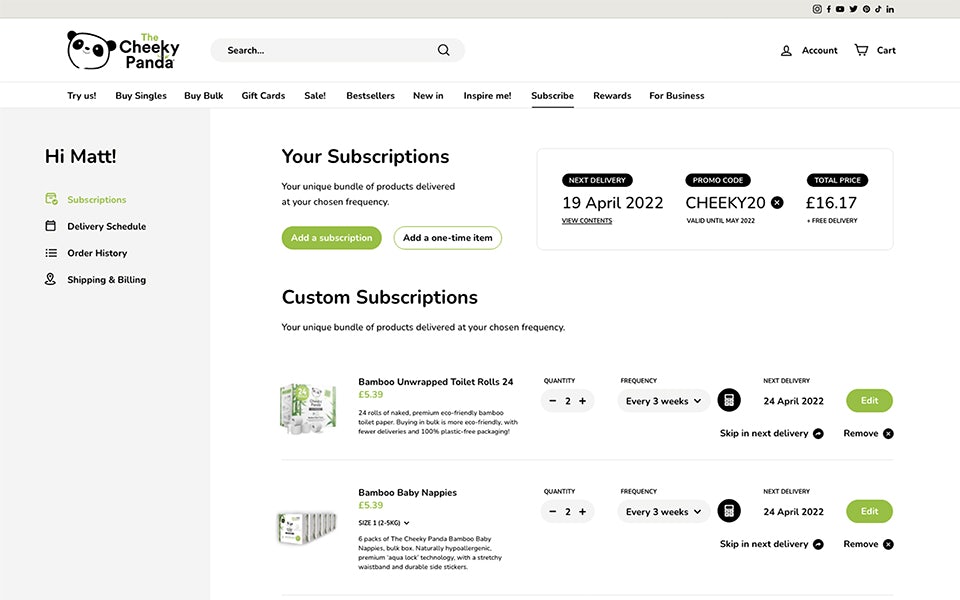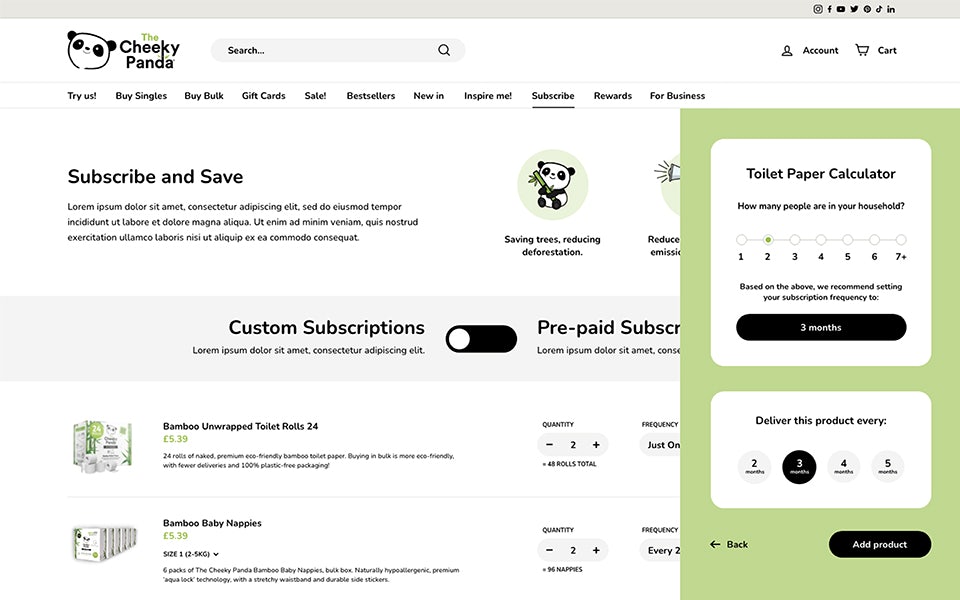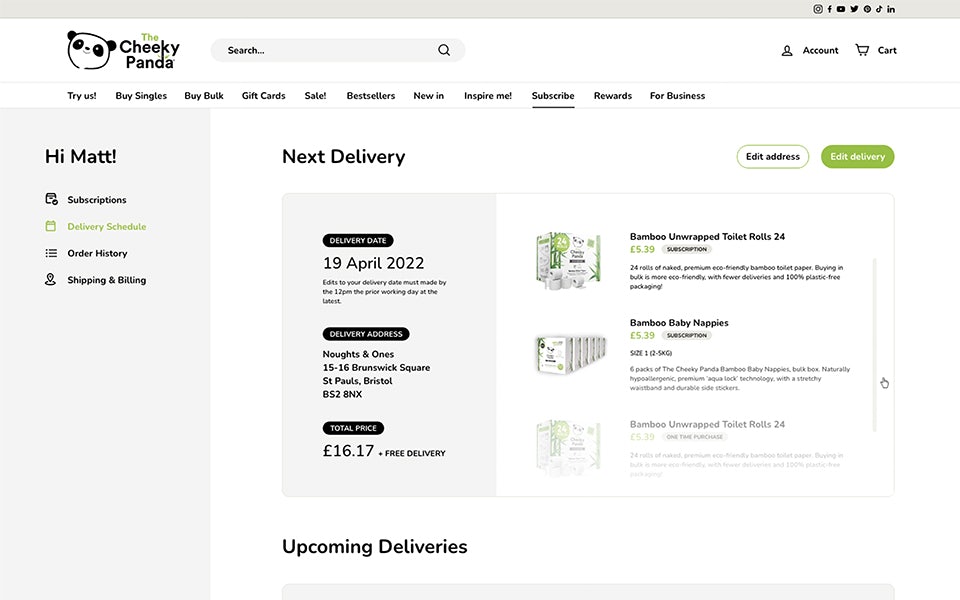 +0%

Subscription customers
Here's how we did it: 
We built several non-standard features for the subscription portal to make it easier for customers to complete actions such as skipping, updating quantities and changing the frequency of their deliveries. Although The Cheeky Panda wanted to keep each subscription separate, we built an overview function which allows customers to see multiple subscriptions in one place. We also added the ability to add / manage one-time items directly on the subscriptions portal landing page and a summary box showing their next delivery with space to add any discounts available through their 'Panda Points'. 
One of the most challenging aspects of this project was understanding how we could reuse and build on Recharge Pro's functionality for the bespoke elements we wanted. In order to code efficiently, we try and work with what's been already built and tested as much as possible, but it takes initial planning and studying of the base theme, of reading "someone else's" code to see what can be reused and readapted before then adapting the functionality ensuring that no changes you make break any other bits of functionality! A delicate operation!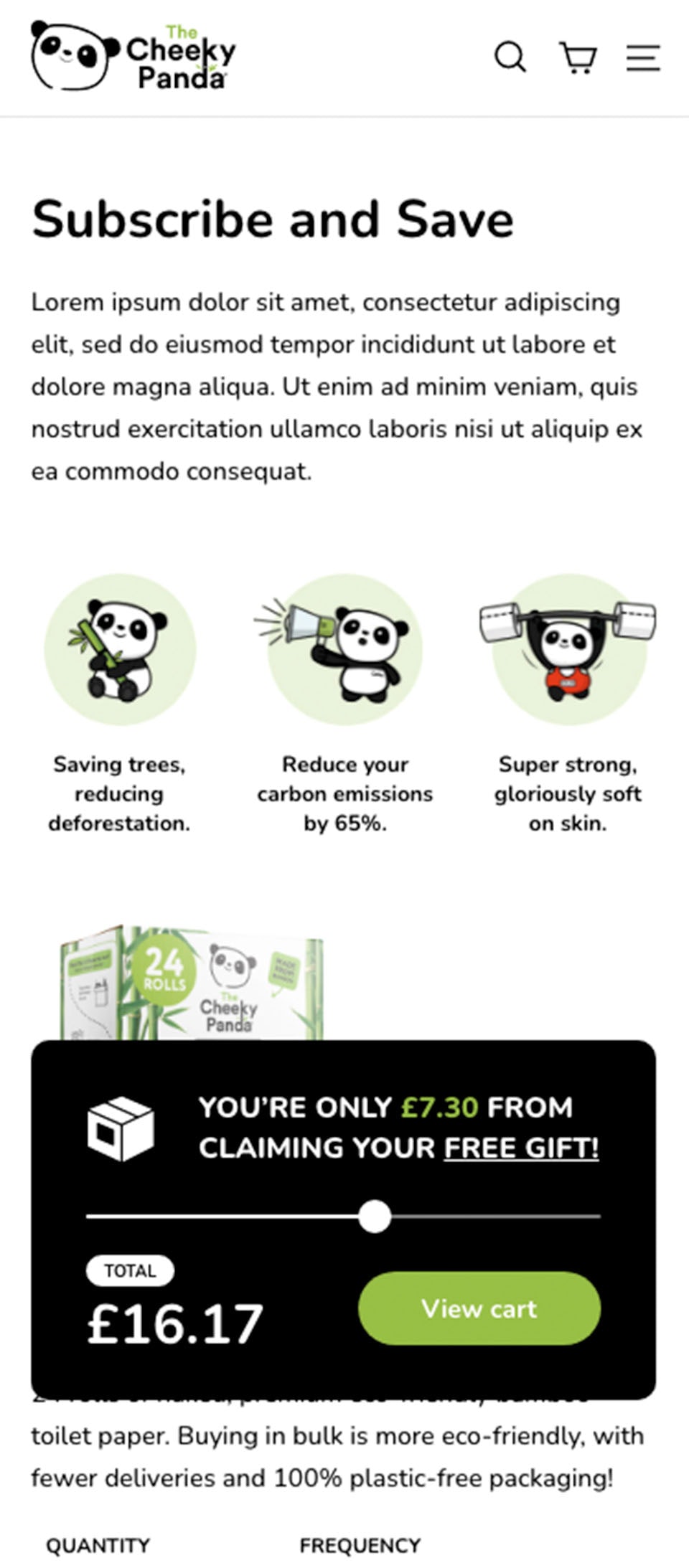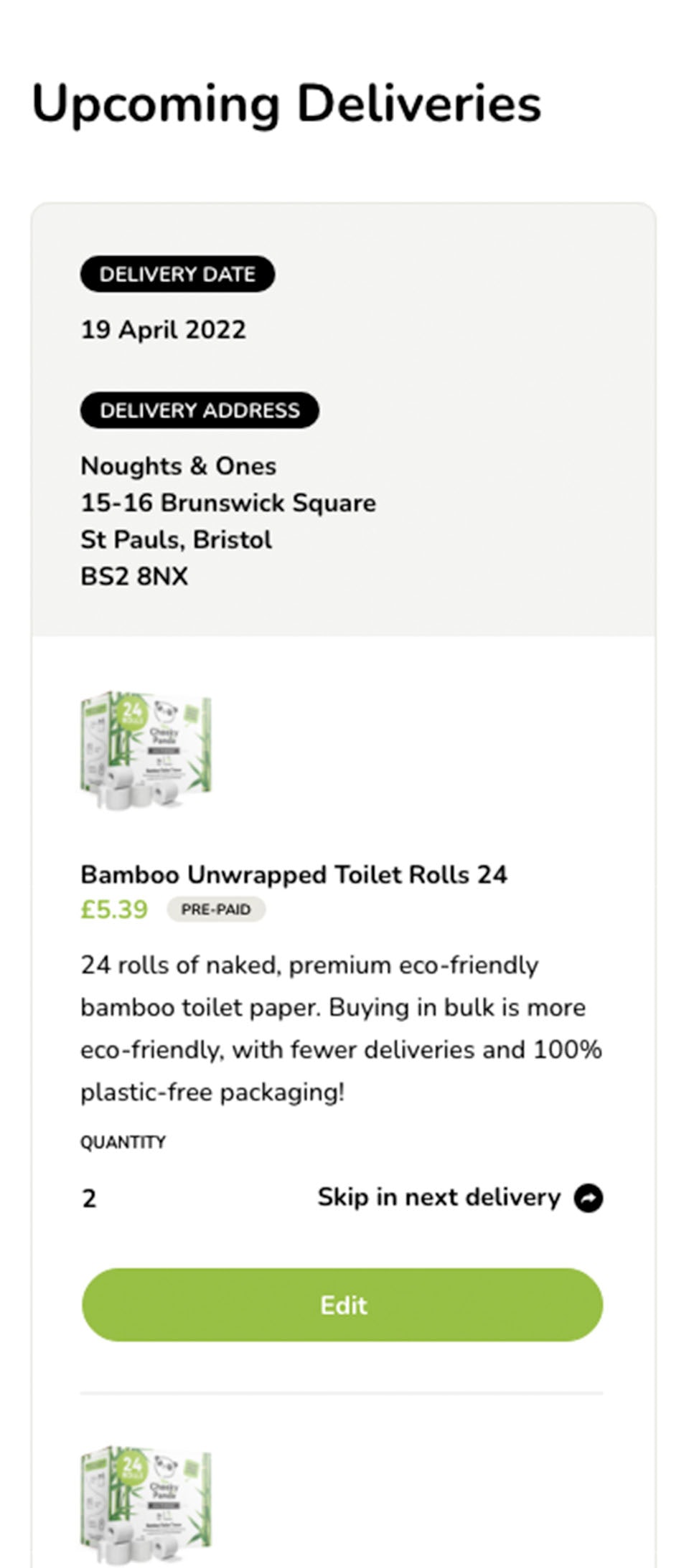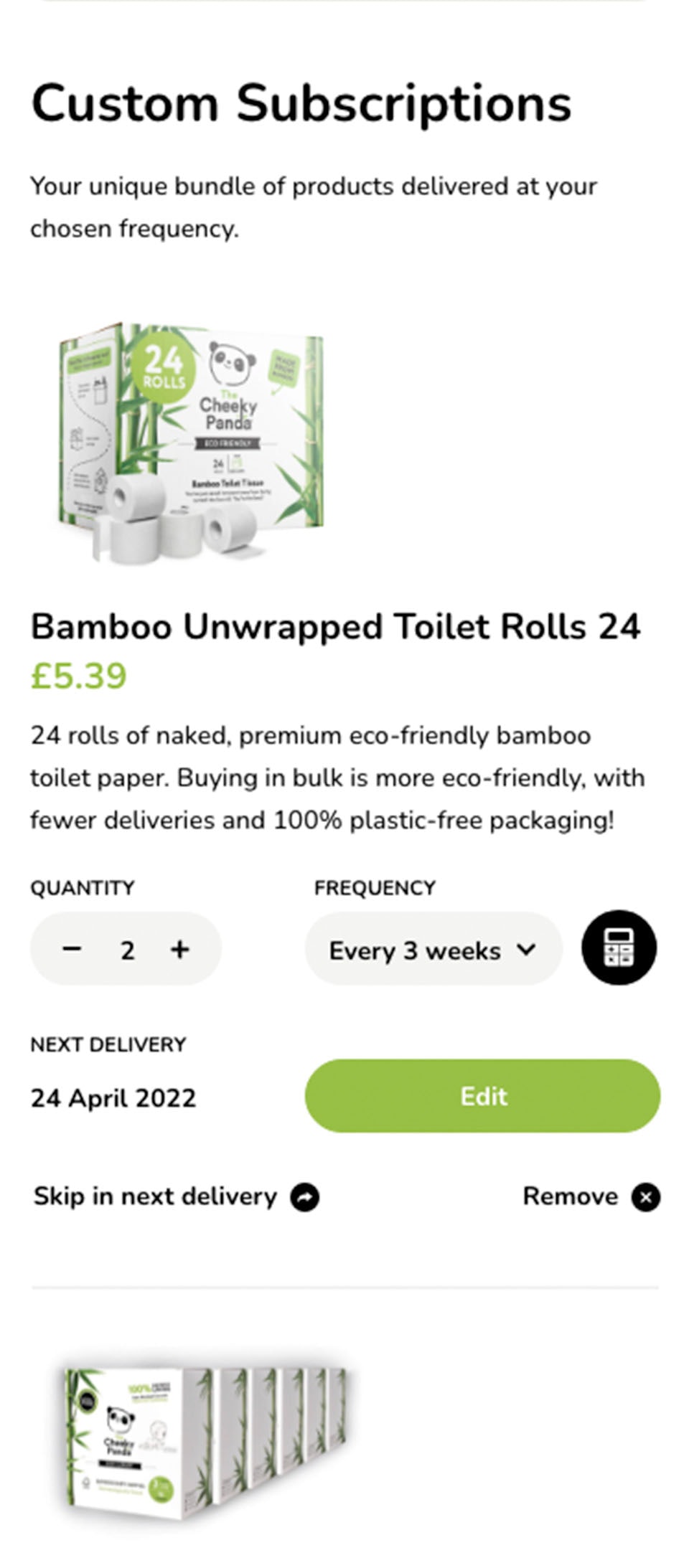 Over the course of a three month project we delivered the following: 
Subscription builder
Customer portal 
Loyalty programme functionality 
SMS notifications for upcoming charges
Klaviyo email integration