Is my Shopify website bad for the environment?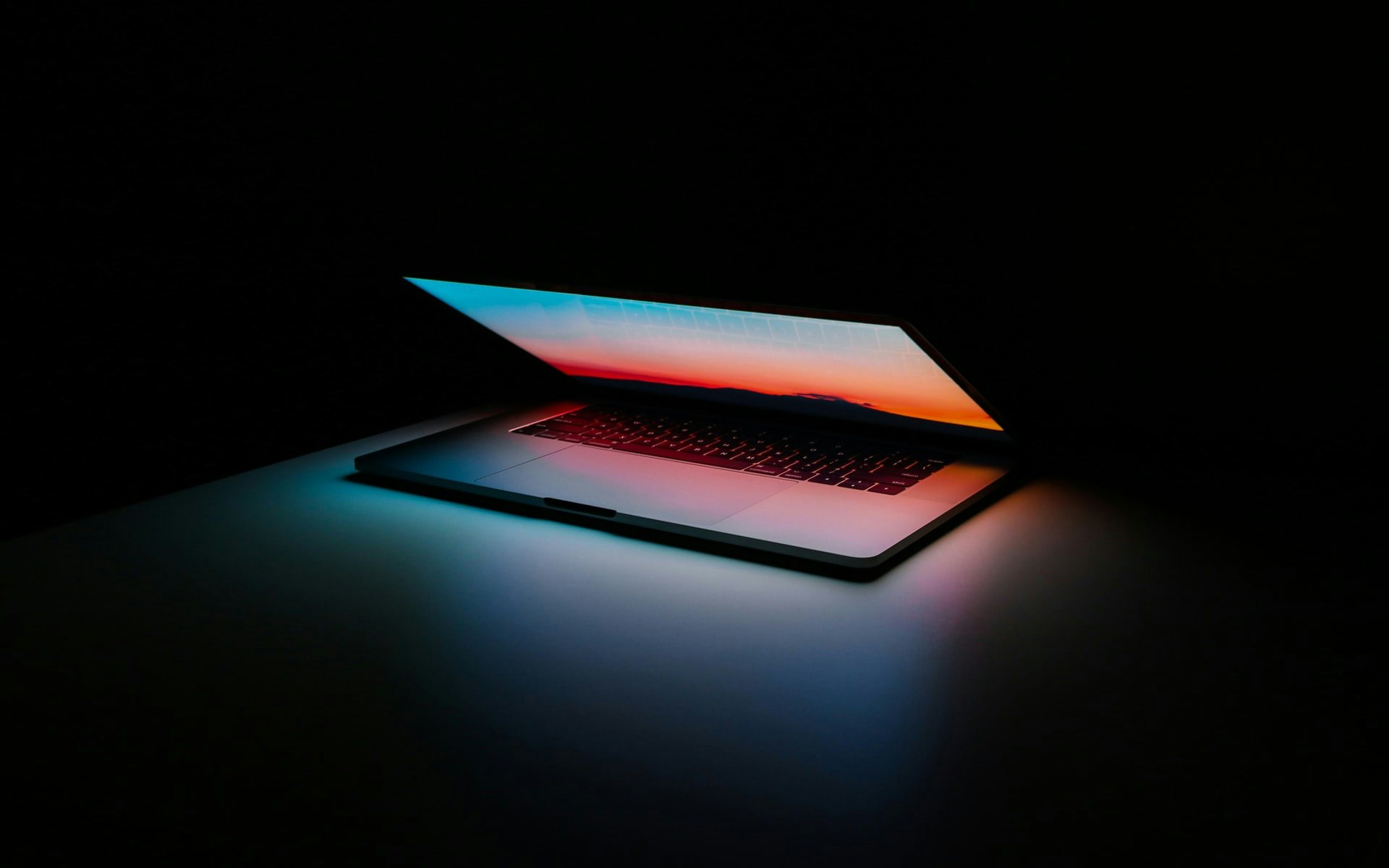 The environmental impact of websites and hosting

The internet is quickly becoming one of the world's largest polluters, with some estimates attributing up to 3.7% of all global greenhouse emissions on the internet and the systems that are used to keep it online. That's a similar percentage to the airline industry, and the situation is only getting worse.
A 2017 study concluded that the ICT industry could account for 20% of all electricity usage and emit up to 5.5% of the world's carbon emissions by 2025. By 2040, data centre pollution is expected to grow to almost 14% of the world's carbon emissions, as much as the United States of America.
The question then remains; why is the situation getting worse, and what can businesses do to combat the often unseen yet damaging effects of the internet?
The most obvious reason is that the amount of websites is growing at an exponential pace. There are over 1.5 billion registered websites today, however only 25% of these are 'live' sites, with parked or inactive domains occupying a staggering 75% of all registered domains. Regardless, the size of the internet has grown 30% a year on average since 2010, and the increasing amount of websites means more servers and ultimately, more energy to power them.
Another reason is that the data consumption of websites is growing, with an upwards trend in the amount of code, imagery and content websites contain year-on-year. In just 10 years, the size of the average web page has quadrupled on desktop (~500kb to ~2MB) and increased ten-fold on mobile (~150kb to ~1.8MB).
Test the environmental impact of your Shopify website

One of the first steps to take in evaluating whether your e-commerce business is negatively affecting the planet is to test the environmental impact of your website itself.
Online tools, such as Website Carbon (developed by our good friends over at Wholegrain Digital 👋), allow users to simply entire their URL and learn more about what goes on behind the scenes of their website, transforming this data into simple, actionable snippets that users are easily able to action.
To do this, the tool focuses on five key data points to generate an estimate of the environmental impact of a given website;
For those who score positively, the tool also includes a code-based badge that can be embedded with just a few lines of code to the footer of any website, allowing a business to proudly display how clean their website performs while also encouraging their own clients to consider how their own website might be negatively affecting the environment.
What is Shopify doing to combat climate change?
💵 Investing in a $5M Annual Sustainability Fund
Intent on reversing climate change and not simply keeping to the status quo, Shopify have pledged $5M annually to remove carbon dioxide from the atmosphere by getting directly involved with new technologies and partnering with like-minded organisations that share the same core beliefs as the Shopify team.
To do this, Shopify has identified ten industries, split into two portfolios, that the team believes will help combat climate change directly:
Shopify's Frontier Portfolio occupies 76% of the annual fund, focuses on new technologies that aim to completely remove CO2 from the atmosphere, including;
Direct air capture.
Storing carbon into products and construction materials such as concrete and cement.
Reducing ocean acidification.
Chemically sequestering air-based CO2 into solid minerals that can be stored.
Collaboration and investment with existing climate-first organisations.
Shopify's Evergreen Portfolio is focused more on temporary but urgent steps that help reduce current carbon emissions. These solutions utilise the remaining 24% of the sustainability fund, by focusing on solutions like;
Planting new trees and protecting existing forests.
Using innovative farming techniques to promote soil health and its inherent carbon-storing properties.
Focusing on alternative fuel sources that cause less damage to the environment.
Reducing and offsetting emissions caused by transportation.
☁️ A platform-wide shift to Google Cloud
Starting in 2018, Shopify decommissioned all of their physical data servers and moved their entire platform over to Google Cloud, a green hosting solution powered by 100% clean, renewable energy.
Alongside general speed and performance benefits, cloud hosting is often a much more environmentally-friendly way of managing and sharing online data.
Unlike a dedicated hosting approach where servers run the risk of being under-utilised while still drawing the same amount of power, a cloud-based approach means that individual server capacity is shared between businesses.
This ultimately results in fewer servers, utilising less physical equipment, running much more efficiently and drawing far less power than their dedicated counterparts.
🏡 LEED-Certified office spaces
LEED certification (Leadership in Energy and Environmental Design), is the most widely used rating system in the world for green buildings.
Points are earned based on a number of ranking factors, including, but not limited to;
Whether native or adaptive vegetation covers at least 20% of the total site area to provide habitat and promote biodiversity.
How easily and immediately available public transportation links are.
Whether bicycle facilities are available.
Whether water is being metered and how the reduction of both indoor and outdoor water use is promoted.
What steps are being taken to minimise light pollution?
These points are then collated and turned into one of four ratings;
LEED Platinum (80+ points earned)
LEED Gold (60 - 79 points earned)
LEED Silver (50 - 59 points earned)
LEED Certified (40 - 49 points earned)
Currently, 51% of Shopify's office spaces are ranked at LEED Certified or above, resulting in more energy-efficient working environments that have a reduced impact on the planet.
How can I improve the environmental impact of my Shopify website?

🧭 User Journey / Experience
It's a common misconception that the total time a user spends on your website, or a website's overall bounce rate (the percentage of users who leave your site after only visiting one page), are key factors when determining your website's page ranking on search engines such as Google.
Remember that, the longer a user spends on your website, the more energy they will ultimately consume - so there are often real environmental benefits to be made when trying to minimise the amount of time a user spends visiting your online store.
For ecommerce websites, a sustainable business' end goal should be to guide a user through the process of finding, learning about, and purchasing a product in the shortest amount of time possible.
Simple steps, such as utilising a one-page checkout not only minimising the loading of additional and unnecessary pages but can even increase your online store's conversion rate and generate more sales for your business.
Another way to cut down on unnecessary page visits is to ensure that your website's content is efficiently written to ensure that there's a direct correlation between page keywords and the actual content or purpose of the page.
A clear search engine optimisation (SEO) strategy is not only a great way of ensuring that you're getting your business' website in front of the eyes of people who matter the most to you, but by making sure that you're guiding organic traffic to the right place helps to bring down the carbon footprint of internet users outside of your own customer base.
📷 Website imagery
The use of high-quality imagery has grown exponentially over the past ten years, and accounts for between 40 to 60 percent of average page weight when a user loads a website for the first time.
With any website, it's crucial that any self-hosted images are compressed in at least one form or another in order to ensure fast loading times for all new visitors to the site. The key is to strike a balance between crisp image quality and low file size, and as a general rule, we find that anywhere from 150kb to 250kb works well here.
Simple online tools, such as Optimizilla or TinyPNG, are easy and effective ways of compressing images for your website for those who don't have access to high-end editing software such as Adobe Photoshop.
🔤 Custom fonts
Each time a web page that uses custom typography is loaded for the first time, lines of CSS code are loaded and a JavaScript request is sent to the server in order to fetch the typeface. This is then downloaded and temporarily stored the file on a user's machine so that they're able to view the web page properly.
If your website uses third-party typography from sources such as Adobe Fonts (previously Typekit) or Google Fonts, then an extra connection is often made in order to validate whether you are properly licensed to use the chosen typeface on your website.
To cut down on the performance costs and unnecessary server requests, consider using pre-installed system fonts that a user is more likely to have installed on their machine by default.
However, if utilising custom typography is an absolute must for your website and branding, then consider converting each font to a more efficient format such as WOFF or WOFF2 in order to bring the total file size down by anywhere between 50% to 75%.
🧃 The products themselves
One of the most proactive changes a product-led business can make to reduce their environmental impact is to consider how are their products packaged and whether the packaging is recyclable or not.
New research suggests that 88% of people who viewed BBC's Blue Planet II in 2018 have since drastically changed their behaviour when purchasing products that use plastic or non-recyclable packaging.
Consider contacting your product suppliers to encourage a reduction in the amount of excess packaging used in the manufacturing and transportation of your products.
📦 Shipping and logistics
For smaller ecommerce businesses looking to improve their carbon footprint, then consider offering local delivery for online orders. This helps keep miles travelled to a more-efficient minimum, in turn reducing your impact on the environment through wasted time shipping your products to your customers.
If your ecommerce business operates at a large enough scale, consider utilising localised distribution centres to sell your products from locations nearer to your customers.
For businesses based in the United States or Canada, Shopify also offers the ability to utilise their own distribution centres to save time and keep your shipping costs to a minimum, all the while reducing transport-based emissions.
Aim to be more transparent when discussing your online business' supply chain on your website. A prominent sustainability banner on your individual product pages is a great way to reinforce a positive message to your customers directly at the point of sale.
If your business already has a clear environmental ethos part of your corporate social responsibility (CSR) statement, then consider including an independent sustainability page on your website to go into greater detail on what your business is doing to improve the health of the planet.
💚 Reduce your digital carbon footprint with Noughts & Ones
Here at Noughts & Ones, we specialise in developing Shopify websites for planet-friendly businesses that take their environmental commitments seriously by strictly adhering to our own Conscious Development™️ framework and working with a selection of green tools that enable us to code more efficiently.
We also work with sustainability partners including Ecologi to offset our own carbon emissions and Surfers Against Sewage to fight plastic pollution in our oceans with each project we complete.
Get in touch with our friendly bunch of website designers, developers and project managers to find out more about how we can make a meaningful difference together.