Lupe Technology
Shopify Plus
A lightning-fast Shopify store for an eco-tech brand on a mission to clean up the cleaning world.
Custom theme development
Custom theme design
Growth partnership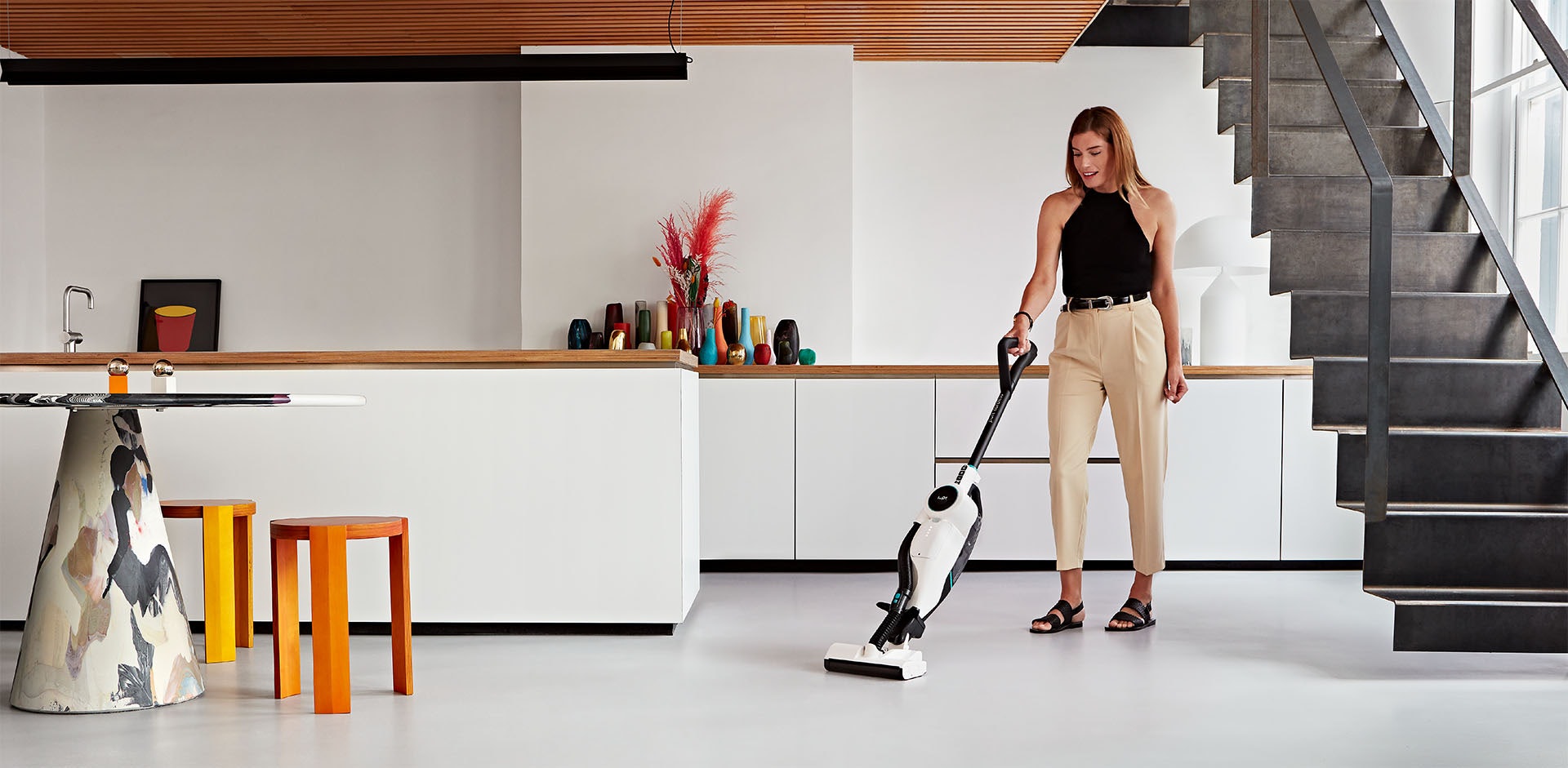 Lupe likes to think of themselves as the rebels of the cleaning world, using their extensive expertise and their desire to be kind to the planet to make class-beating products.
Having achieved a baseline of financial performance, the team at Lupe Technology sought the help of Noughts & Ones to create a new scalable ecommerce store, targeted towards an American market that created the foundations for future growth.
Electing to work with Shopify, Lupe Technology required a responsive and engaging website that enabled them to sell their industry-leading 'Pure Cordless' vacuum cleaner more effectively while maintaining more direct control over the website and its content.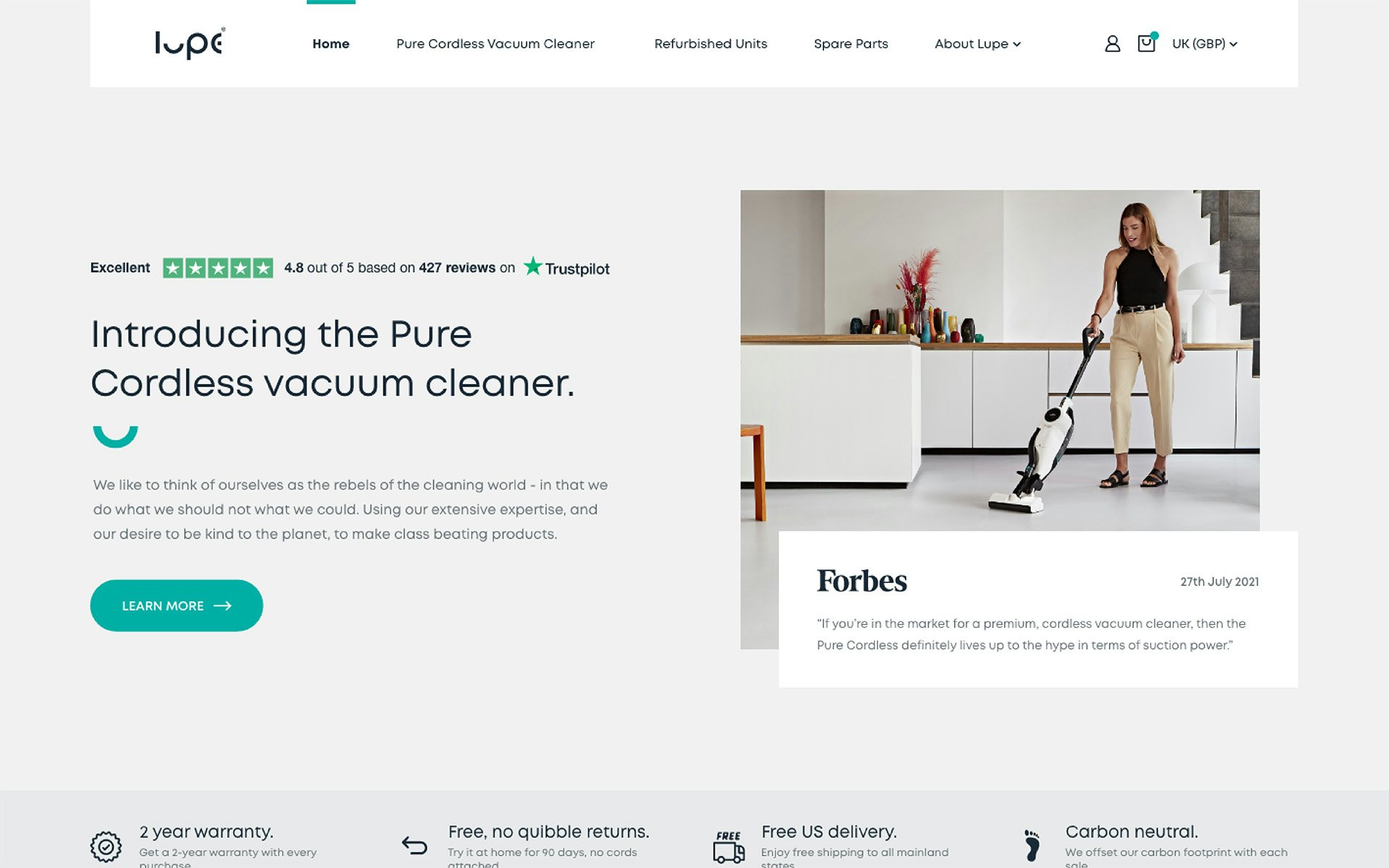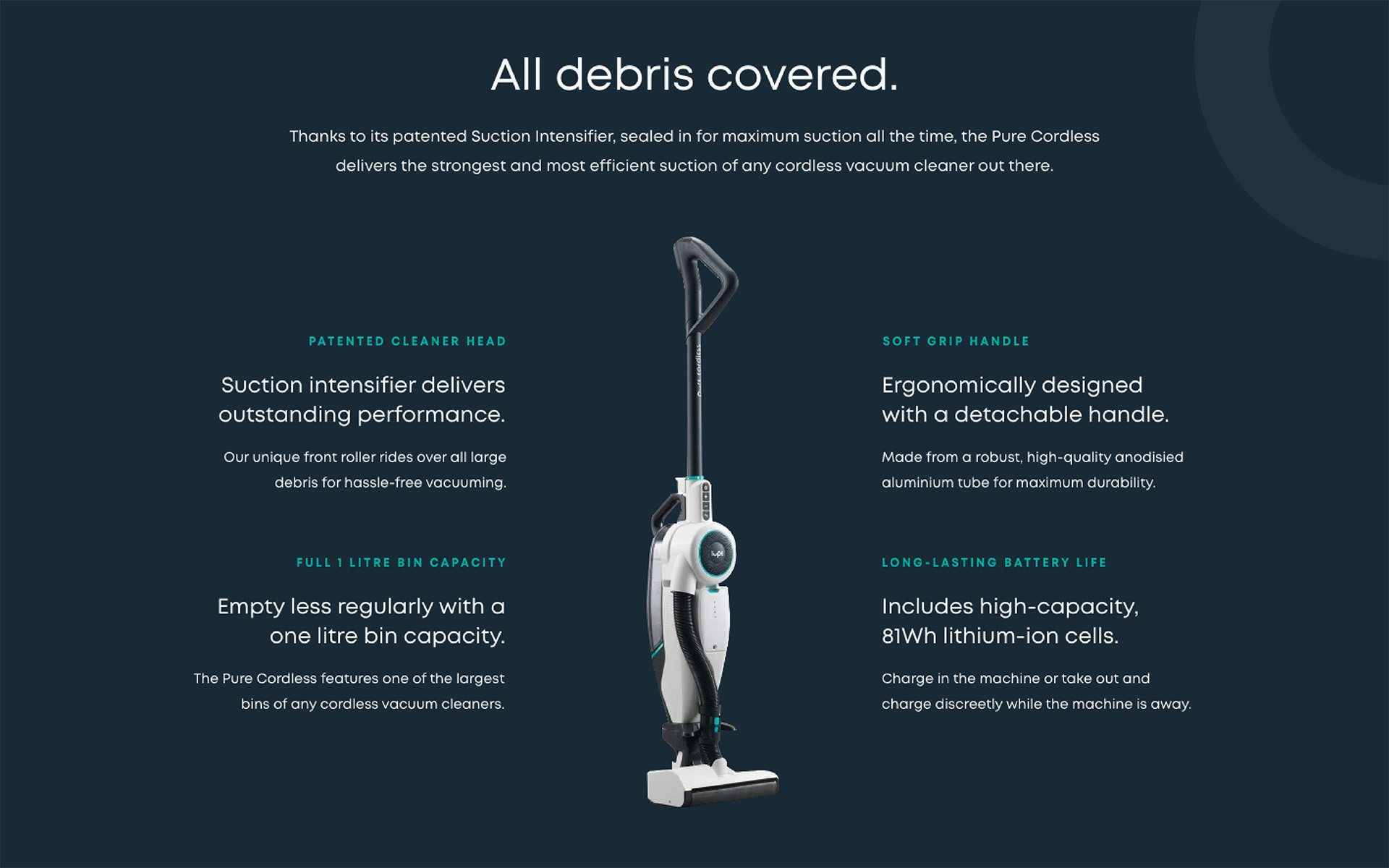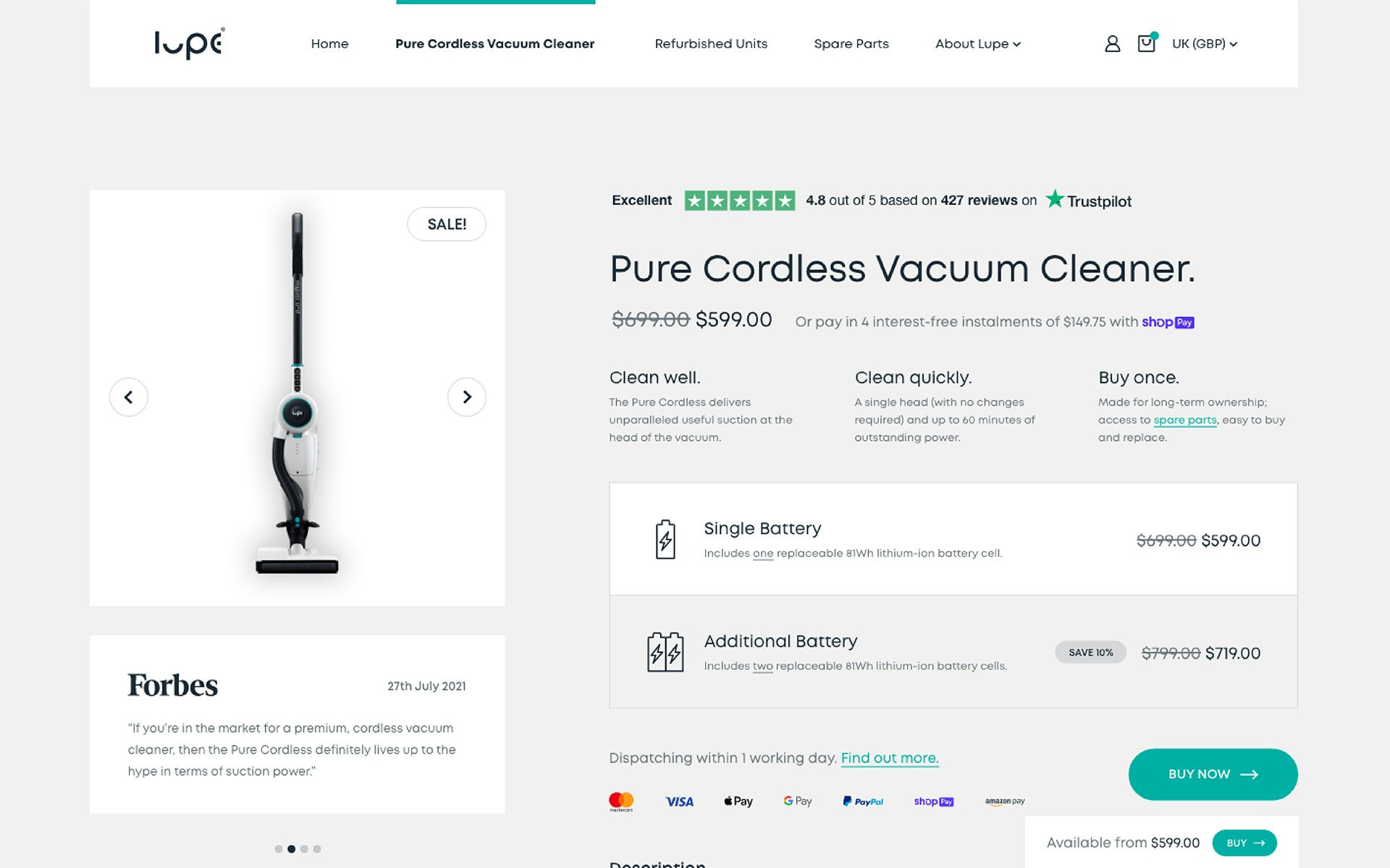 Almost immediately after launch, Lupe Technology's new Shopify store has recorded:
Here's how we did it 🔥
Initial website sitemapping and wireframing, utilising best UX practices in order to establish a successful ecommerce user journey, with a key focus on informing potential new customers about the Pure Cordless hero product while driving future sales.
The creation of three unique 'style tiles' that explored various different visual design systems, one of which was chosen to serve as a direct starting point for the full website page designs.
Bespoke, responsive and accessible Shopify theme design across eight core pages, including slide-out cart functionality for both desktop and mobile.
The creation of a complete store UI kit to help ensure a pixel-accurate handover between the design and development teams, alongside ensuring maximum fidelity for future teams working on digital assets for the Lupe Technology brand.
Shopify Online Store 2.0 Theme Development with a deep focus on reusable code components and sections to ensure consistency across all pages. These elements were developed to be easily useable and editable by the client, providing supporting documentation for them to refer back to after a successful website launch.
A core focus on site performance, ensuring every aspect of both the front and back end was carefully addressed to minimise unnecessary load times, actively suggesting and implementing lightweight alternatives whenever possible.
Responsive development: we focused on ensuring the site looked and functioned well across various devices (mobile, tablet and desktop screen sizes) as well as testing across different browsers
Tight integration with third-party services, including HubSpot's chat widget and multiple Reviews.io features including reviews sections, widget placements on product pages and live chat widget launchers.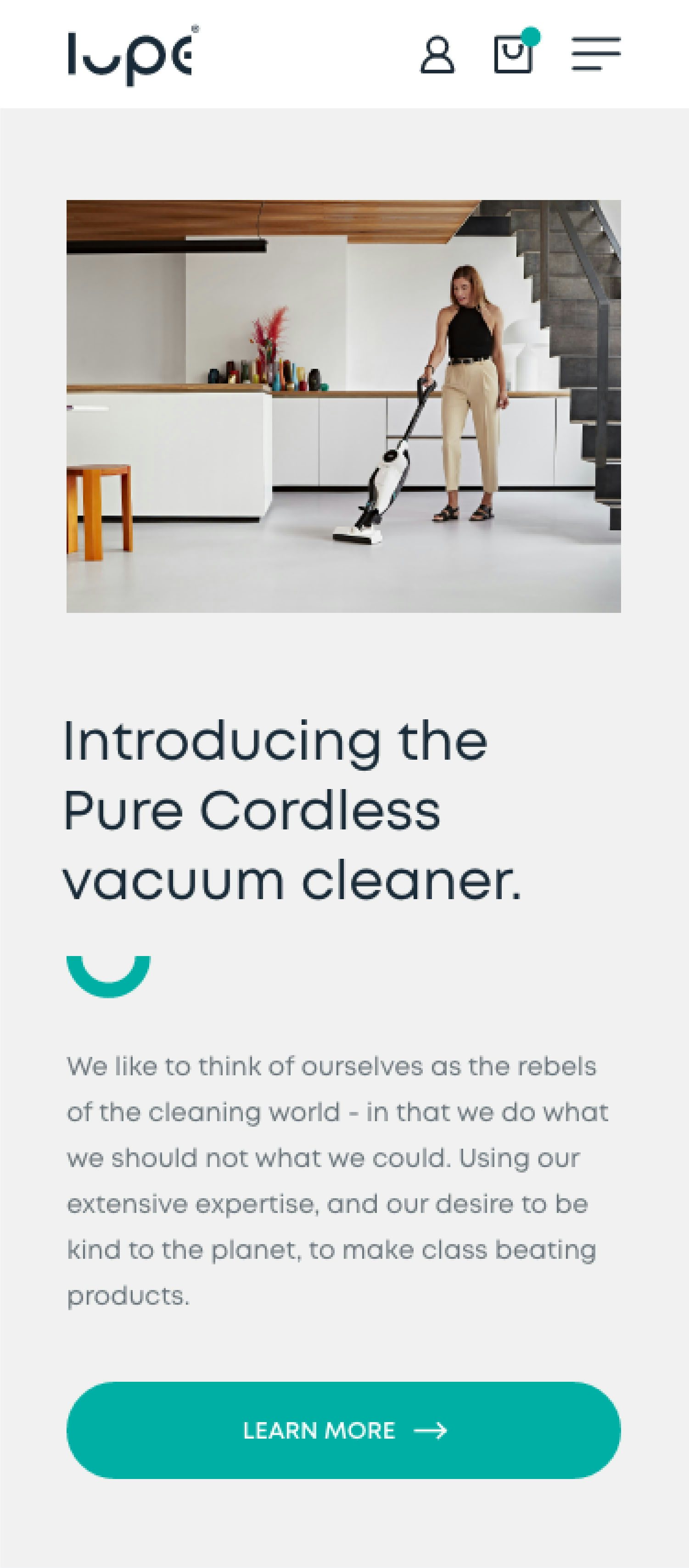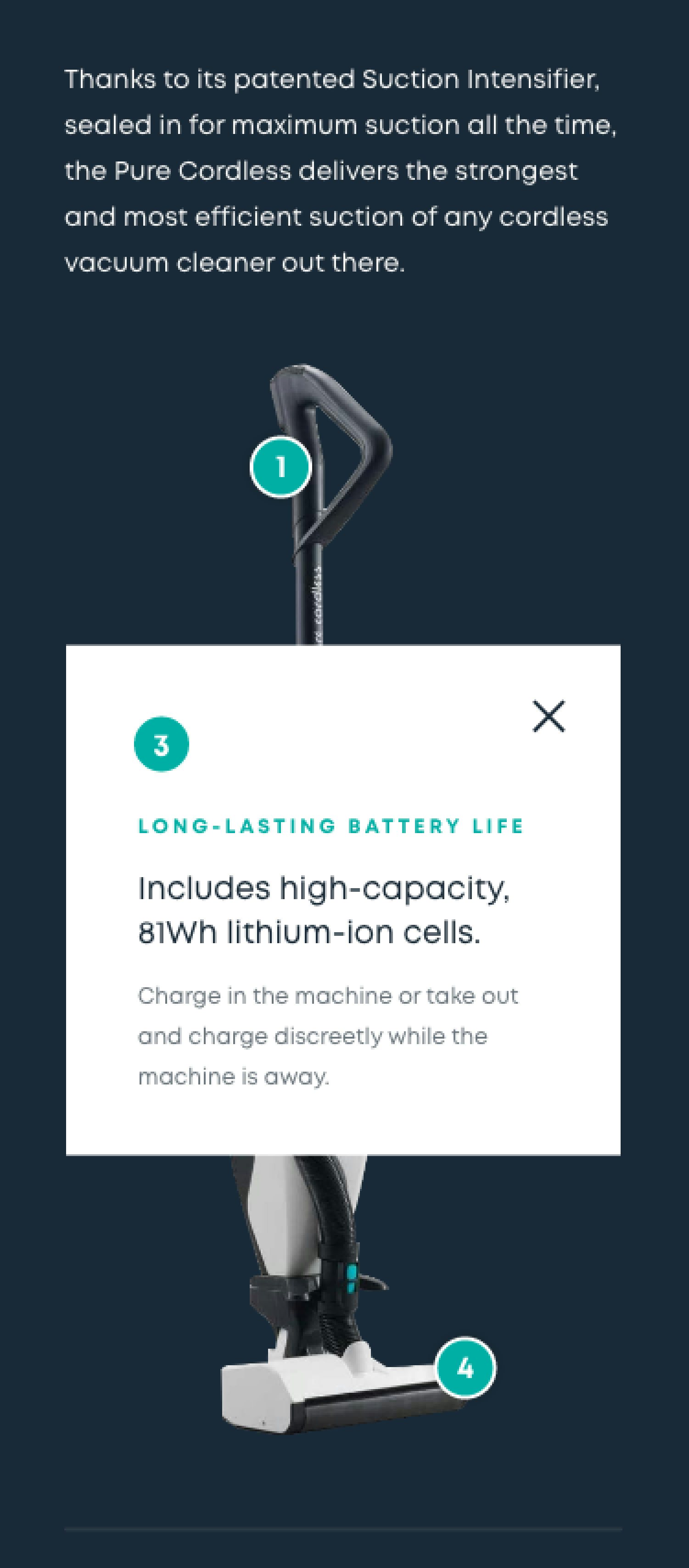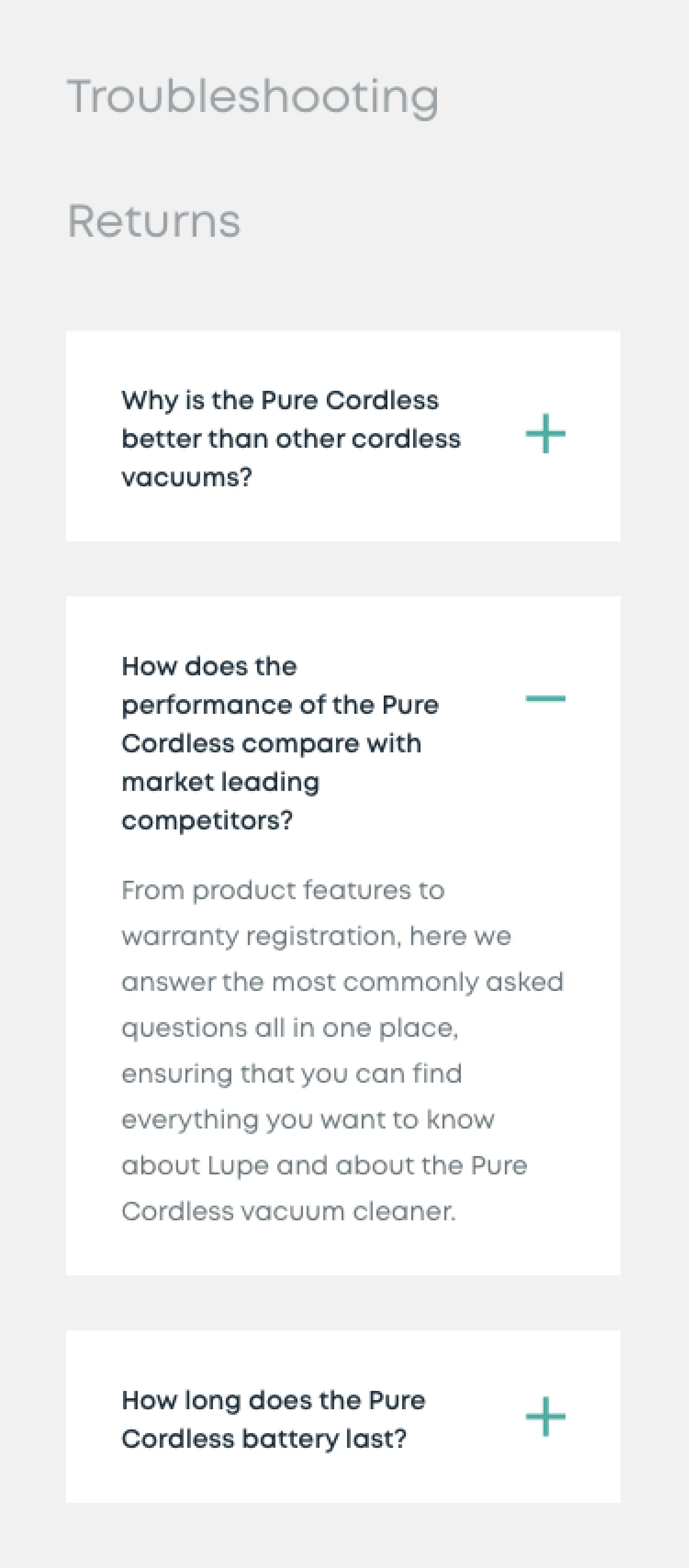 Honestly the smoothest, and most well-executed project I've ever experienced in my professional career!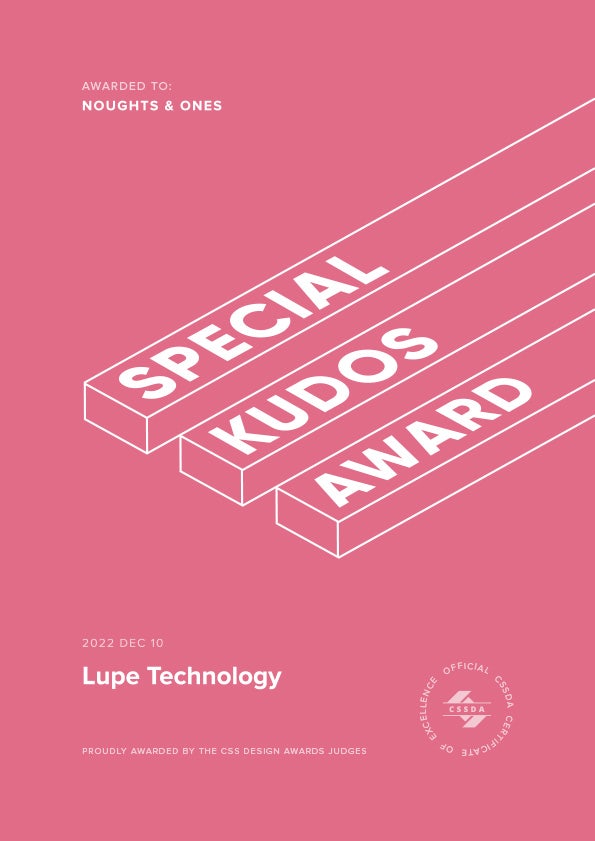 Lupe Technology
CSSDA
Special Kudos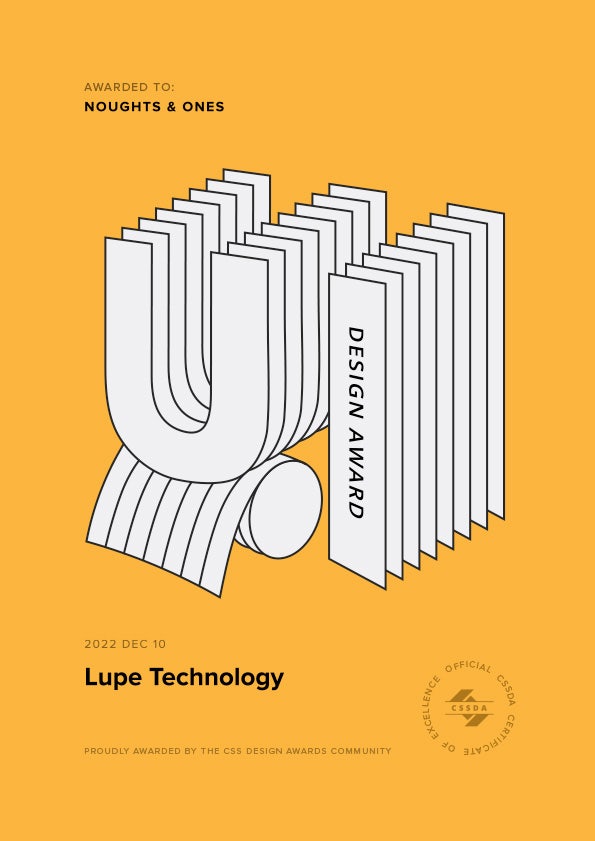 Lupe Technology
CSSDA
UI Design Award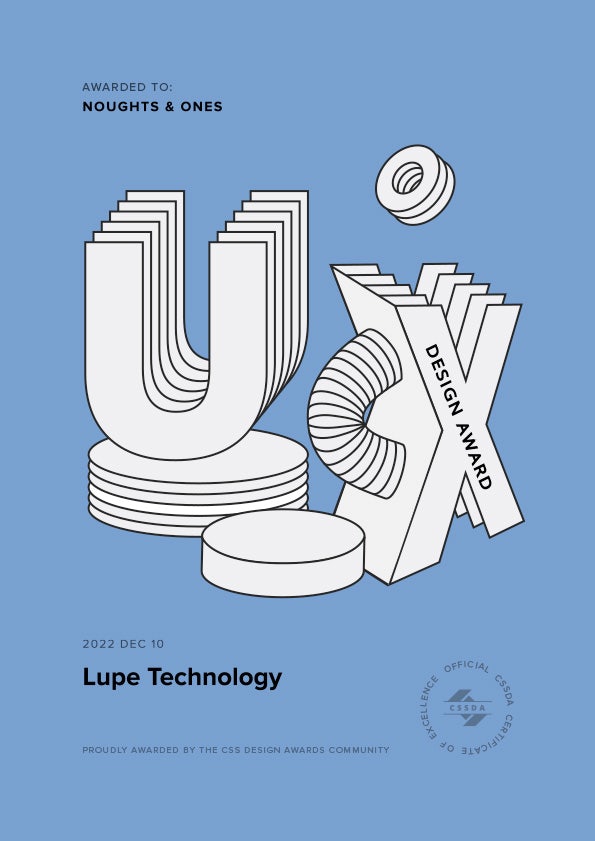 Lupe Technology
CSSDA
UX Design Award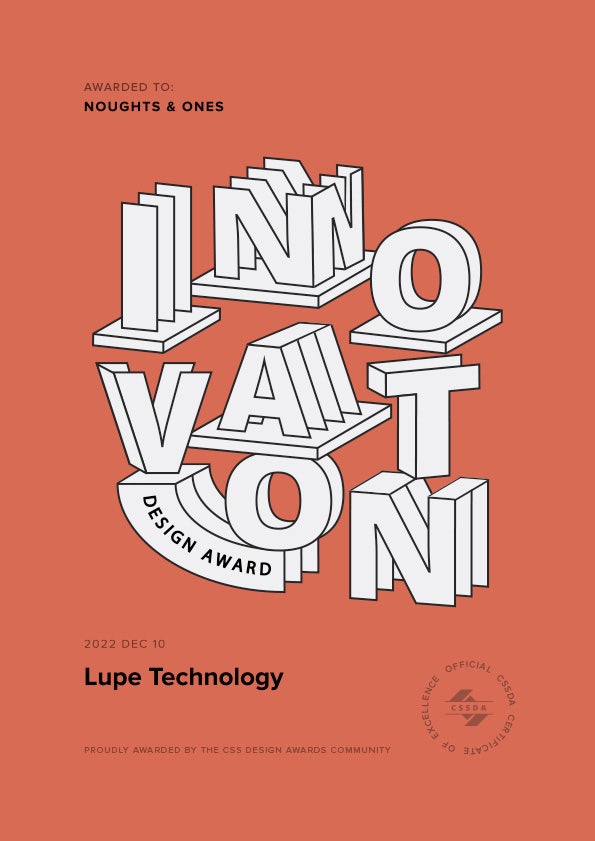 Lupe Technology
CSSDA
Innovation Award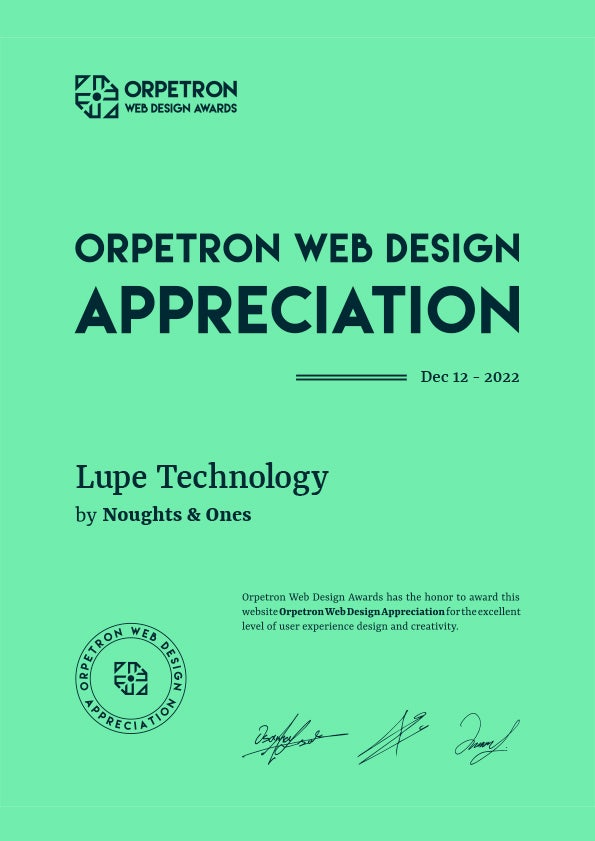 Lupe Technology
Orpetron
Web Design Appreciation