Meet the merchant: Quinola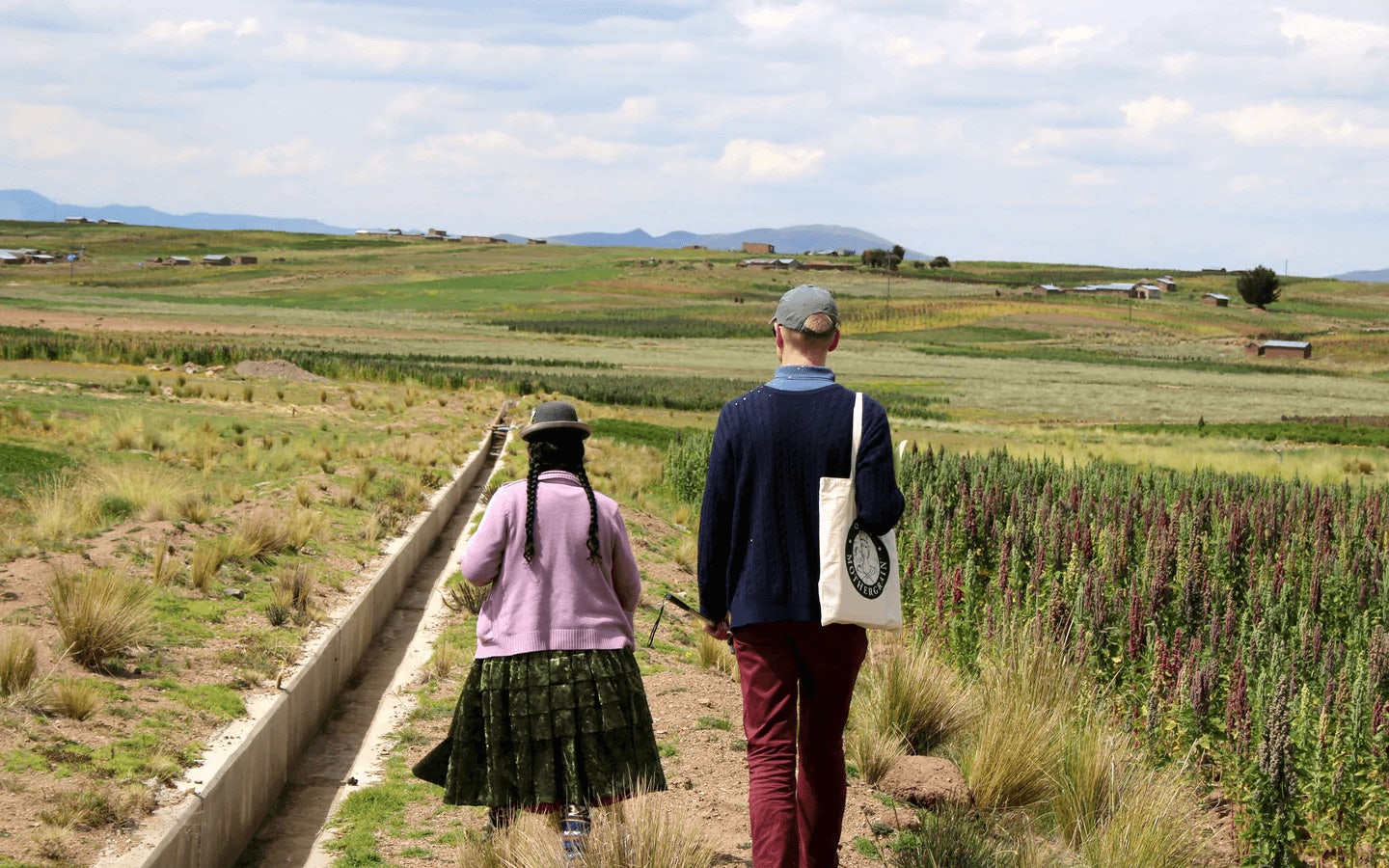 Swapping the world of finance for the world of Fairtrade foods, James is the founder of Quinola - a food brand who are on a mission to make eating right easy with their convenient, ready-to-eat microwave quinoa and easy-to-cook quinoa grains and flakes.
We designed and built a new Shopify store earlier this year and caught up to hear the story behind Quinola and what the future holds for the brand!
Let's start with who you are and what the story is behind Quinola?
I started the business over 10 years ago after leaving the finance world, with the intention of starting a Fairtrade business and wanting to give back. This has evolved into a wider mission of 'Making Eating Right Easy'. We aim to provide easy, tasty and healthy quinoa and pulses that is also good for the planet and the people involved in getting it to our tables!
Can you tell us what an average work day looks like for you?
The average day for me is long and varied whilst dealing with left-field scud missiles 😊. Whilst I sometimes wish my days were a bit more average, the job wouldn't be nearly as exciting if they were!
Quinola recently certified B Corp (congrats!) - how would you summarise the process and experience so far?
We are very proud to be certified B Corp which recognises our commitments to social justice and equity, whilst looking after our ecological footprint and providing food that is good for you too. By having a detailed framework which we aim to constantly improve, it has helped us formalise and focus on areas that we were doing already, but on which we can always improve. A good holistic certification of our mission to be a force for good. In terms of process, it's fairly tough and took a while due to volume of other people applying, but worth it in the end!
What is the most important thing an ecommerce brand should do to make a positive impact on the planet (as well as working with us, of course 😉)?
Having a DTC channel allows ecommerce brands to be in direct contact with their final consumer, which is super important in gaining feedback on understanding what their main buying motivations are and how the experience can be improved. Really getting under the skin of your core consumers, and see your world through their eyes, will ultimately enable you to make better, planet-friendly decisions. Beyond this, ensuring that your operations and fulfilment process are as sustainable as possible is key - for example, in order to improve our delivery operations, we recently started working with Hived in London which is a zero emissions delivery network.
What do you predict will be a notable trend in ecommerce next year?
A move towards healthier and eco-friendly foods which can only continue if we are to fix the diabetes and obesity pandemic, whilst treading more lightly on this beautiful planet.
What are you most excited about in 2023 - is there anything on the horizon for Quinola?
We are really excited about the potential of some NPD launches, which will enable us to target a wider audience and hopefully get more people into the brand and eating healthily! Coming to a shelf near you next year.
To find our more about Quinola and try some of their delicious products (trust us, we have tried them all!) head over to their website.
Get in touch with our friendly bunch of website designers, developers and project managers to find out more about how we can make a meaningful difference together.