Fresh-frozen fruit & superfood smoothie kits with zero waste.
Custom theme design
Custom theme development
Growth partnership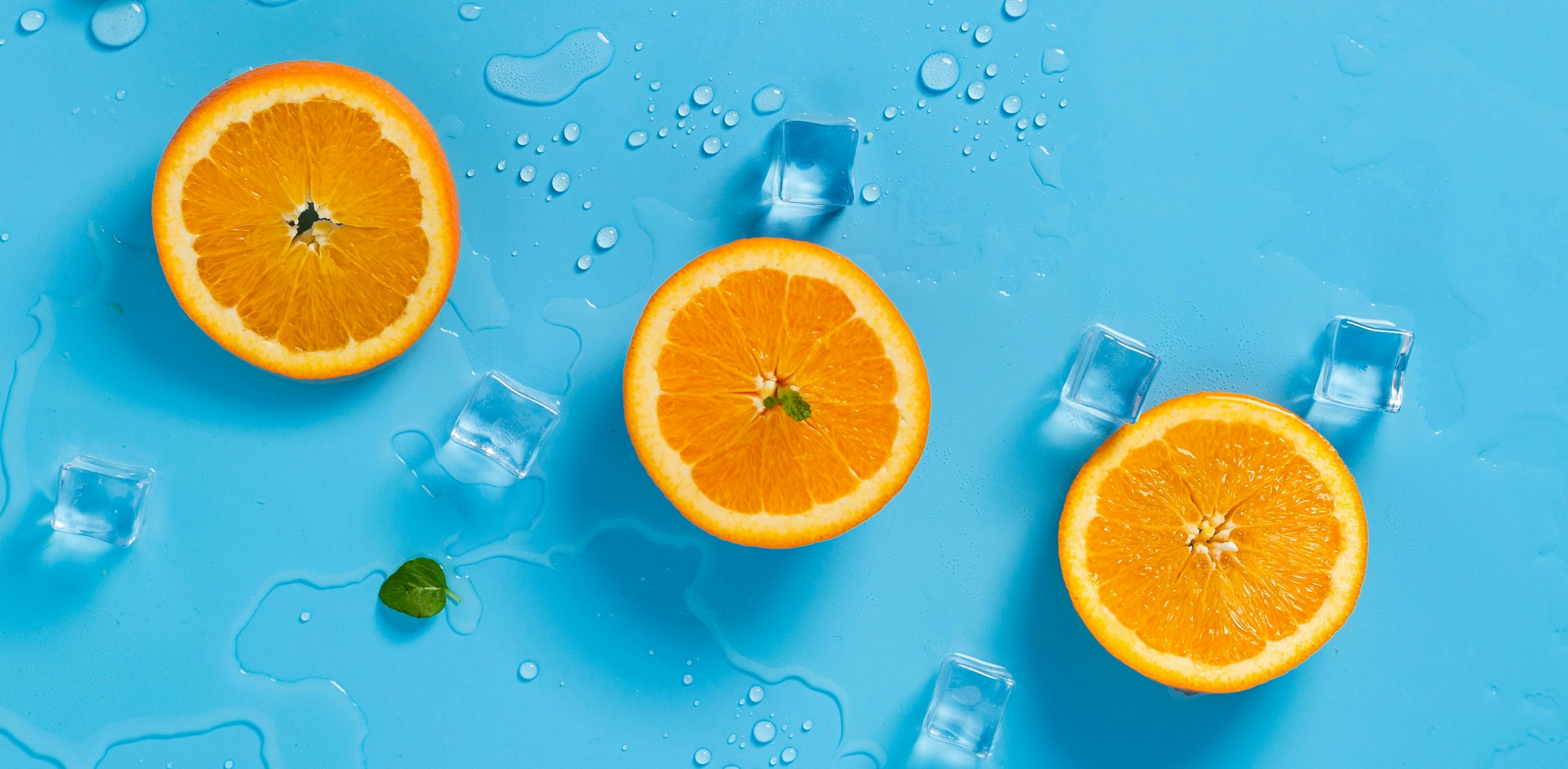 PACK'D are firm believers that frozen is the future. Their perfectly portioned, fresh-frozen fruit and smoothie kits mean that you get exactly what you need when you need it.
Food waste is a serious problem. If food waste was a country, it would be the third largest emitter of greenhouse gases (behind China & USA).
The inspirational folk at PACK'D are champions of the lower carbon footprint of frozen fruit and are on a mission to deliver simple, healthy and perfectly portioned recipes to easily make at home.
Having made it to the frozen aisles of some the UK's biggest retailers, PACK'D challenged us to design and build a custom Shopify experience that was as clean and simple as their plant-based products.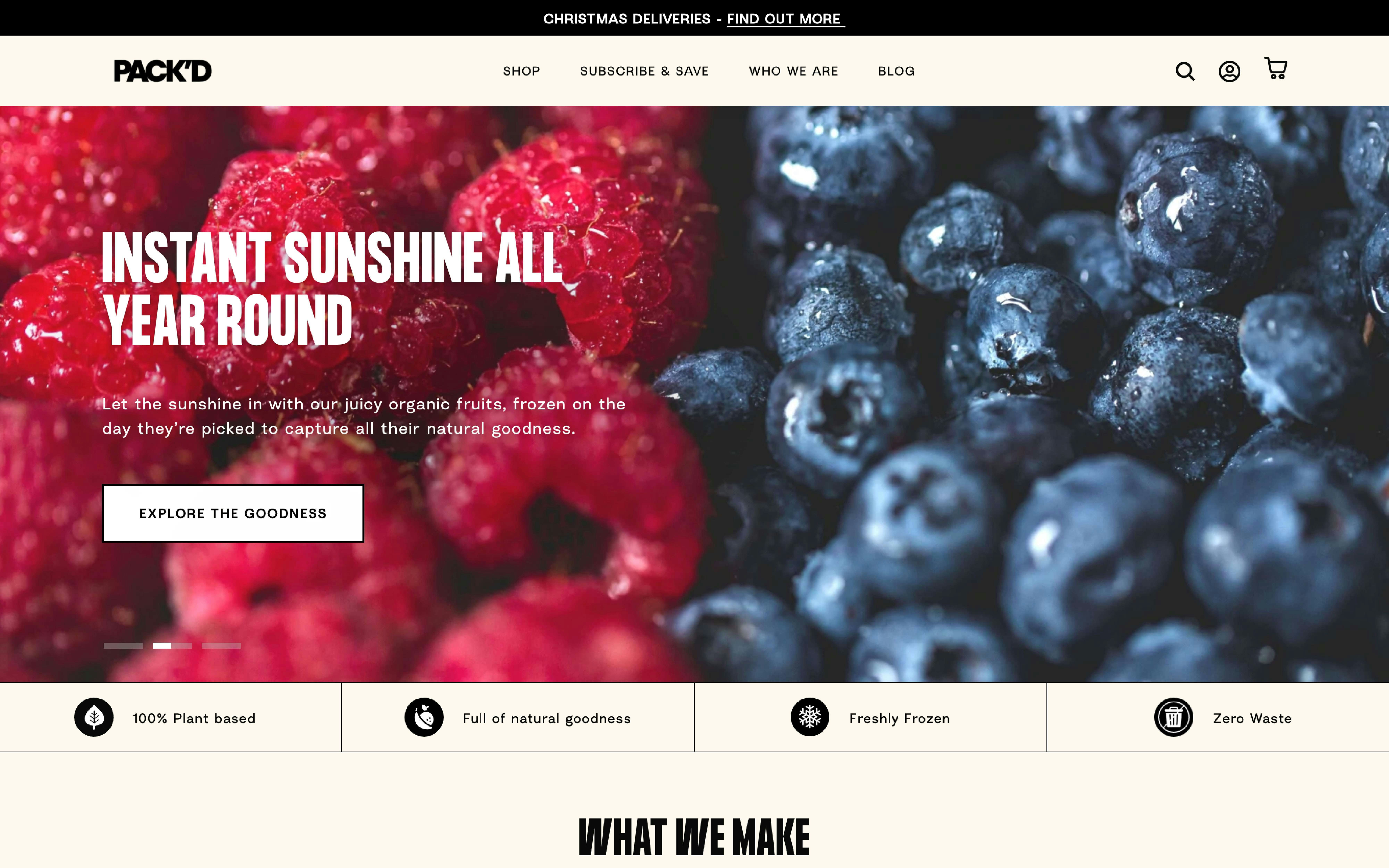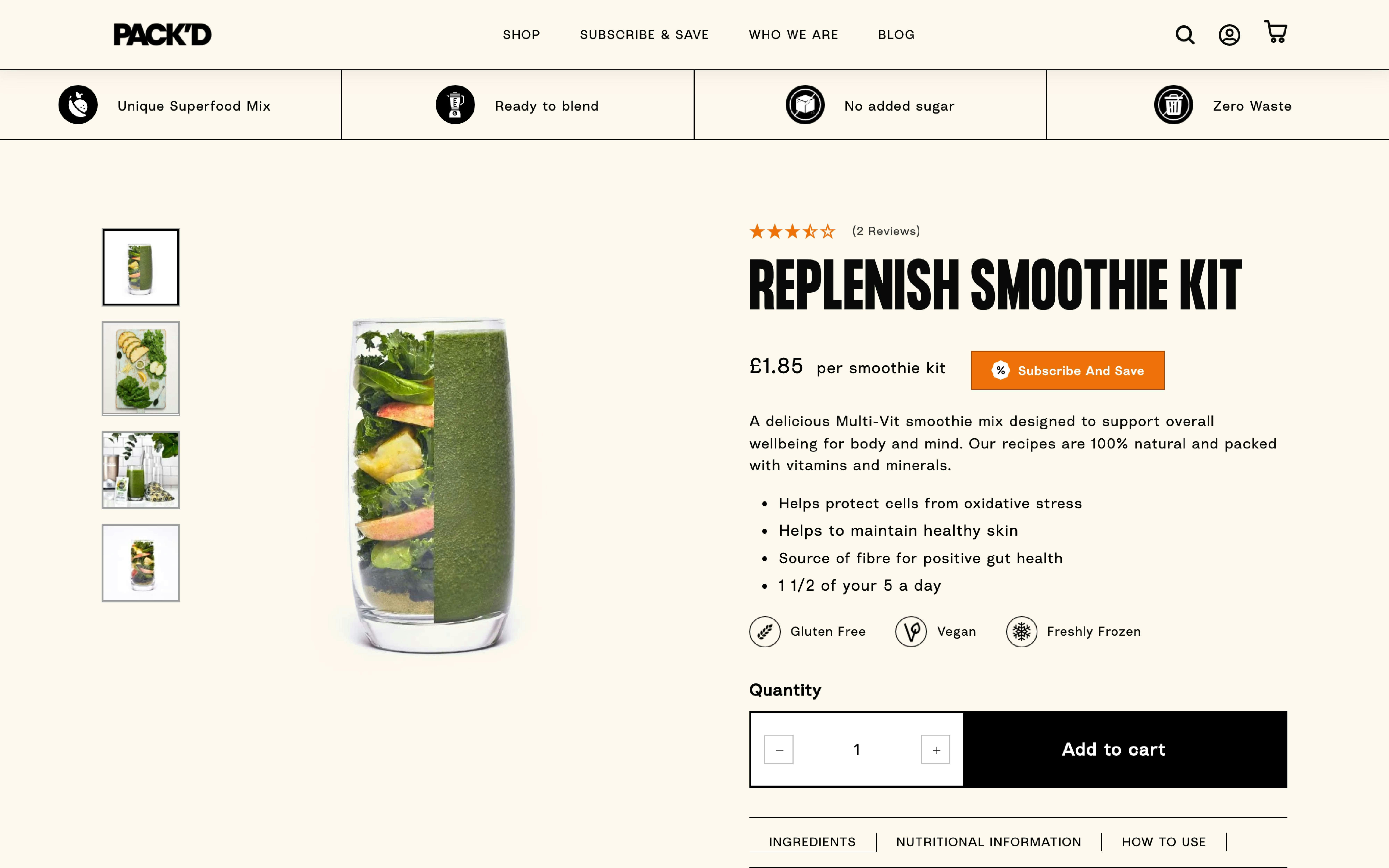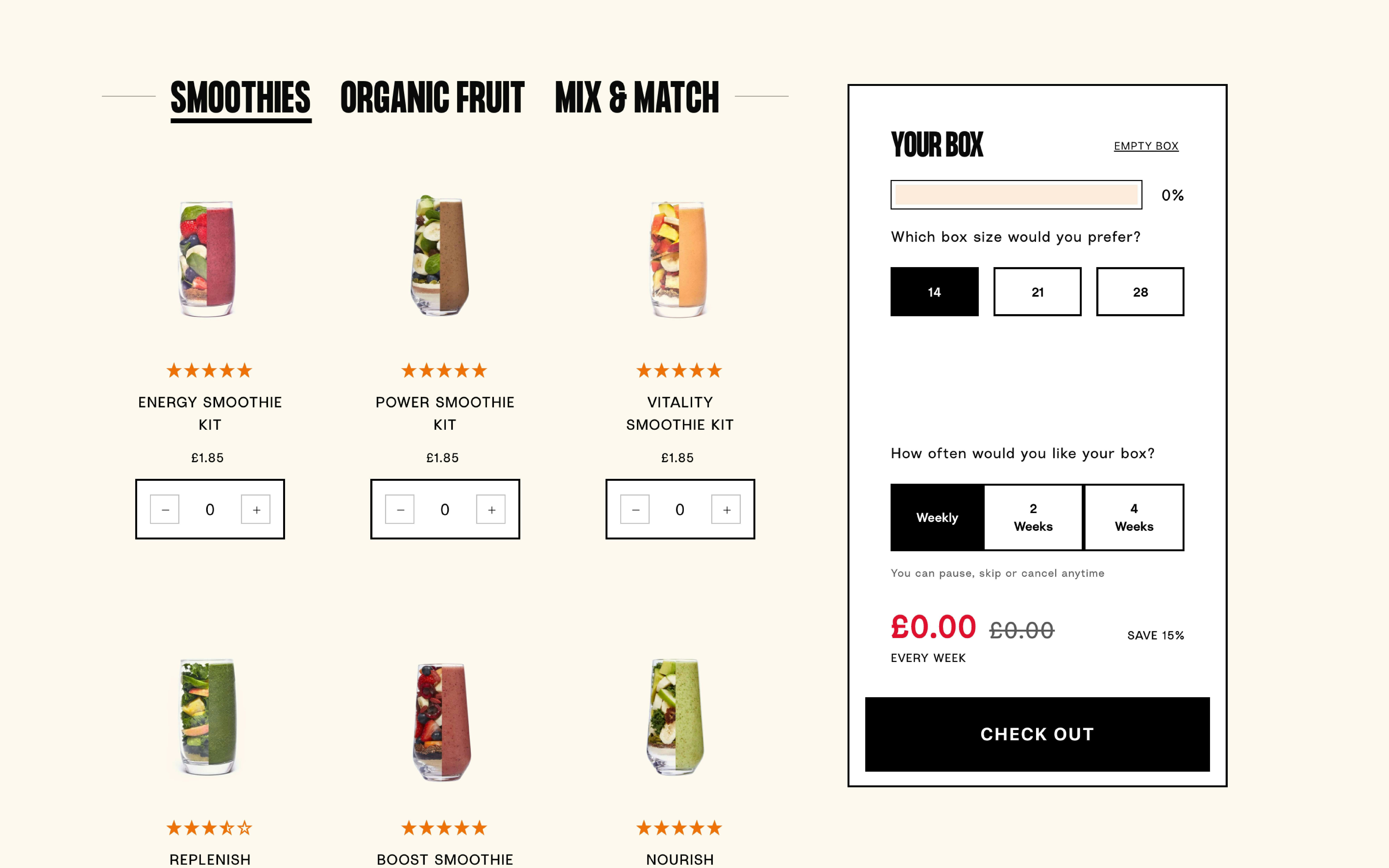 Better taste. Less waste.
We designed a customised Shopify theme as fresh as their fruit. The centrepiece is a vibrant and engaging "build-a-box" subscription builder, powered by Recharge Pro.
To enable the required subscription mechanics that played nice with their fulfilment parter, we helped devise a point-based backend system, map out the product architecture and build a tailored subscription portal that ensures managing your subscription is a breeze.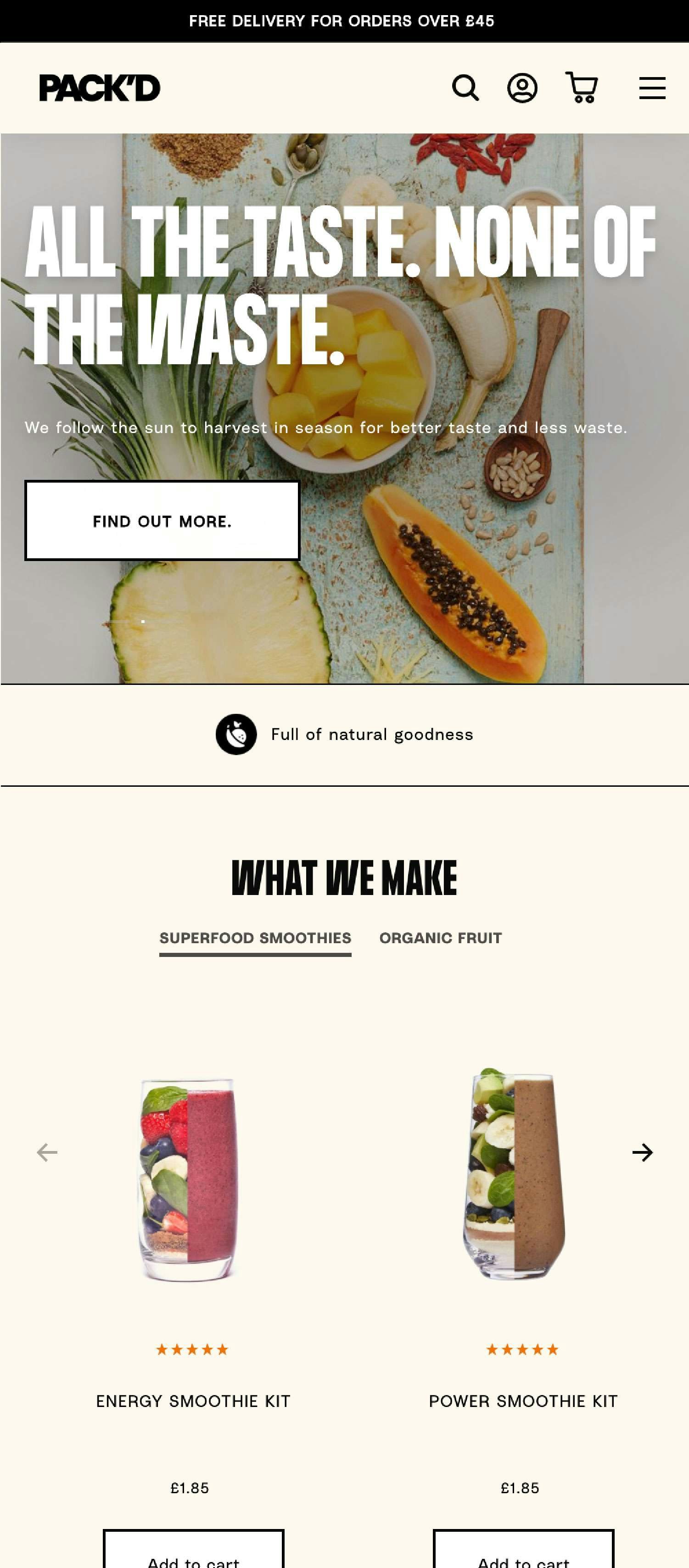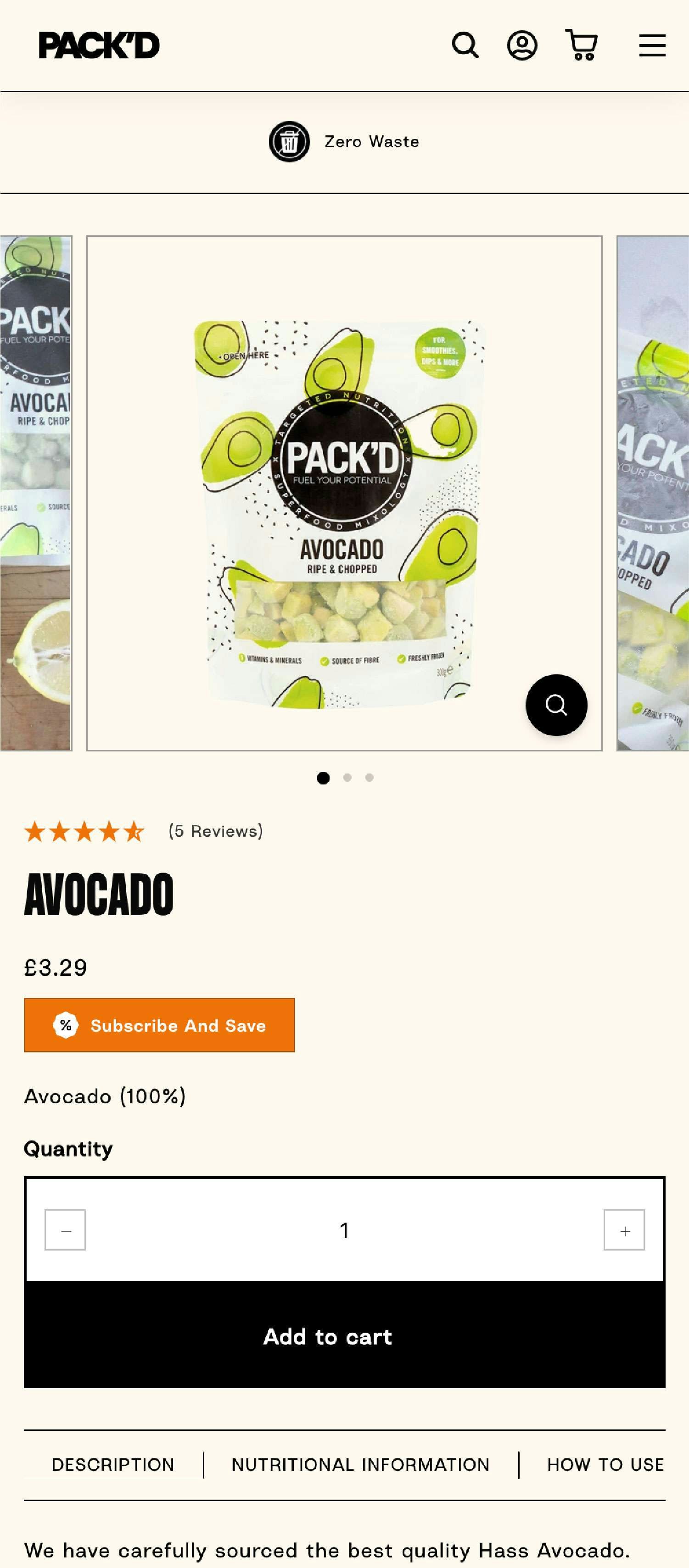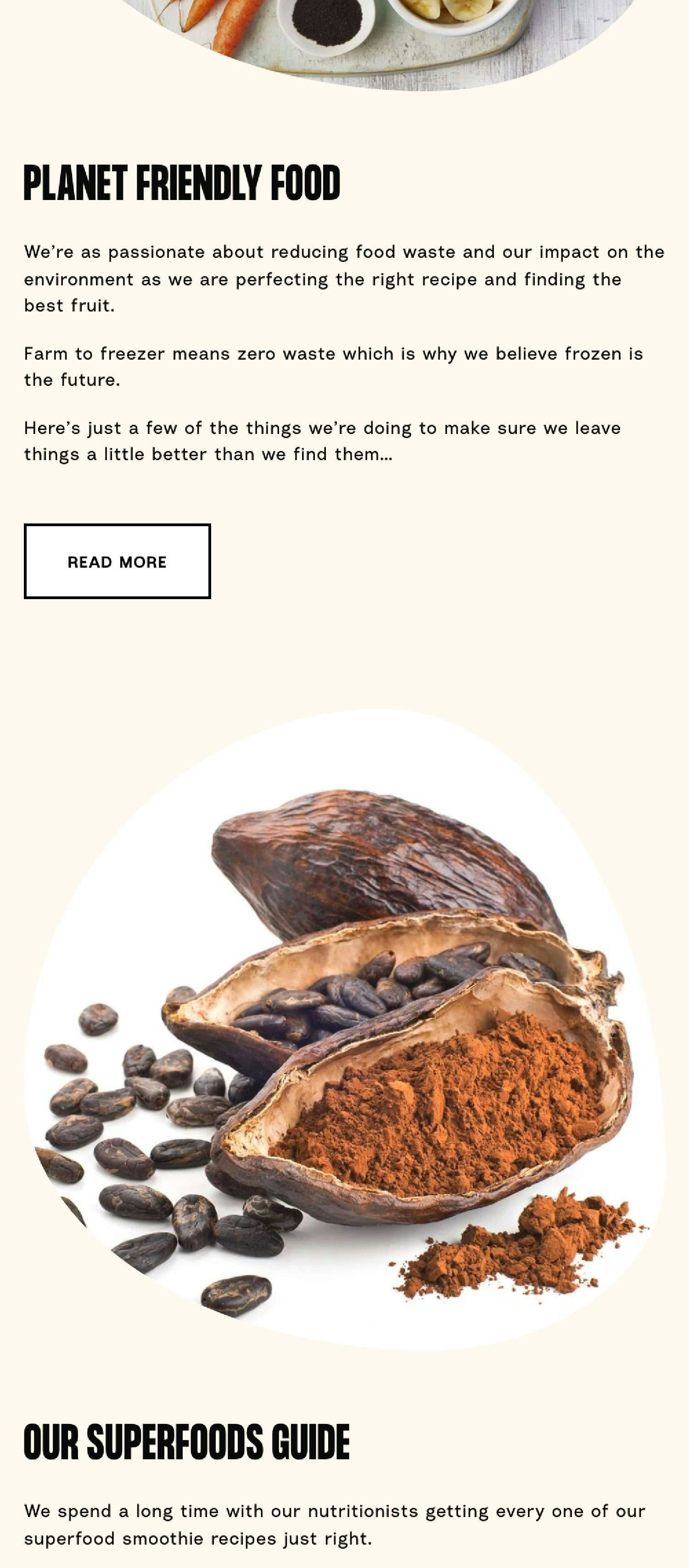 It's all in the ingredients
Like their fruit & veg kits, the Shopify store included a few simple ingredients;
Build-a-box subscription tool
Bespoke subscription customer portal
Recipe-focused blog
Customised product pages
Product feature icons
With a killer new Shopify store in hand, we will continue working with PACK'D in 2022 to help them reach more freezers.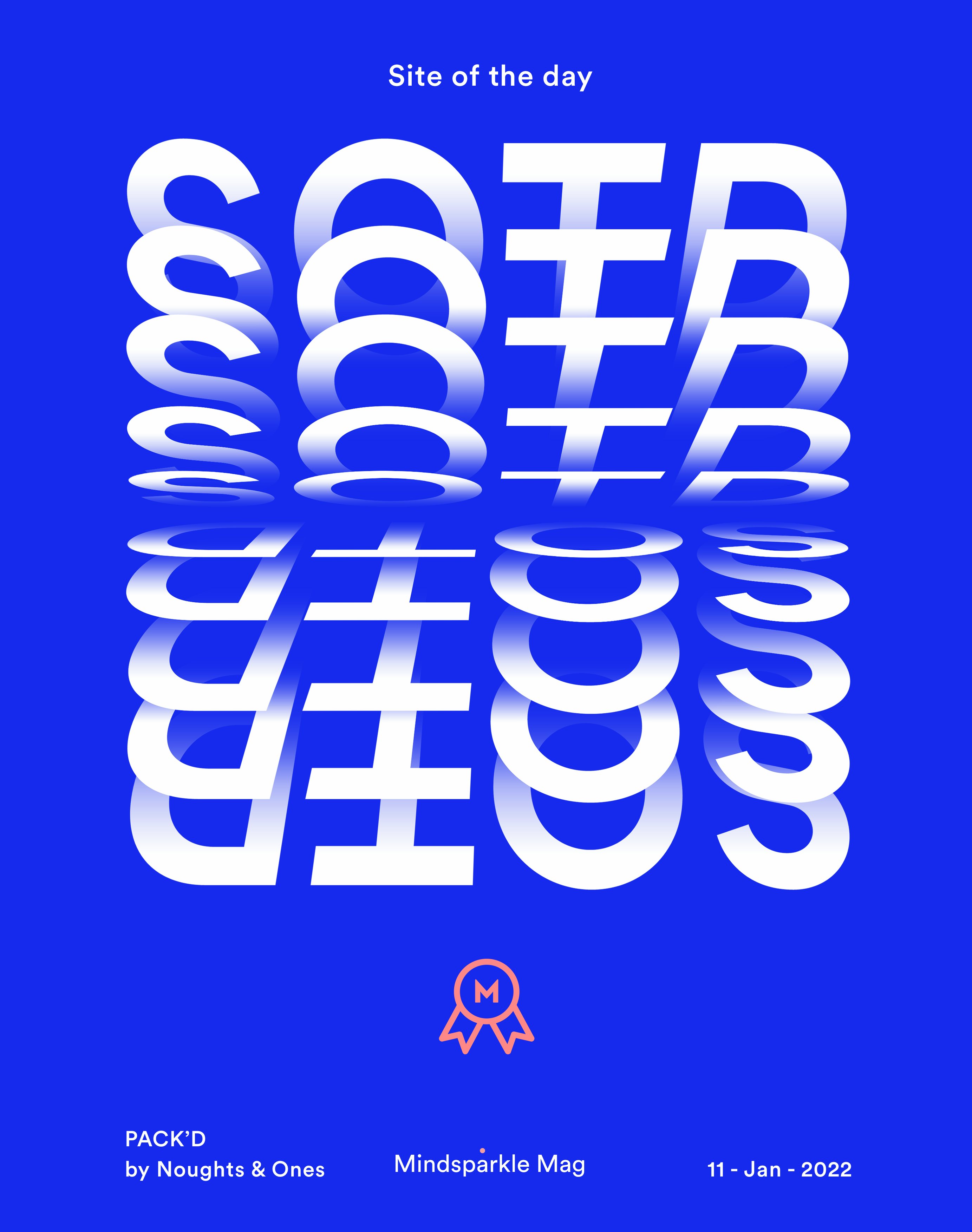 PACK'D
Mindsparkle Mag
Site of the Day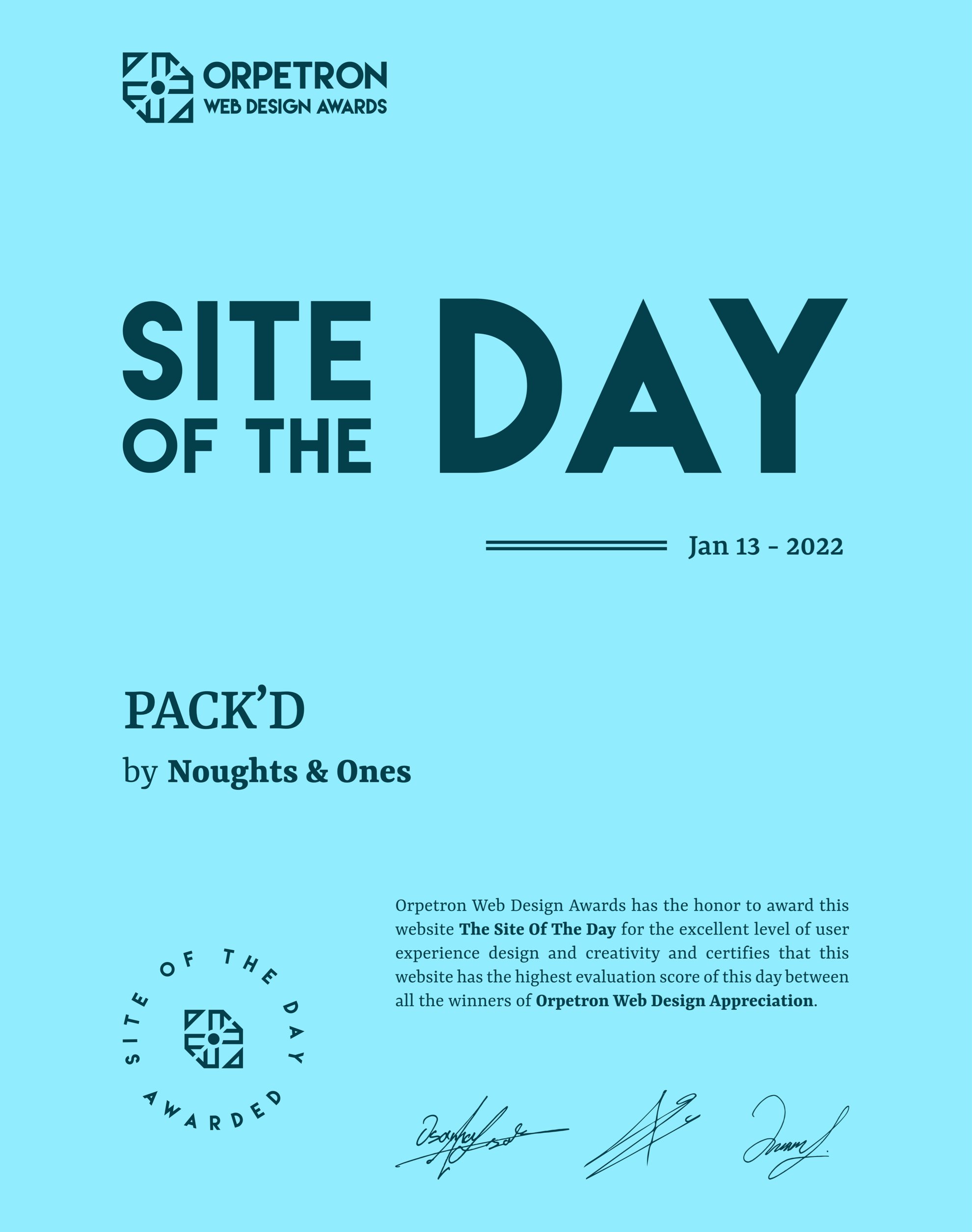 PACK'D
Orpetron
Site of the Day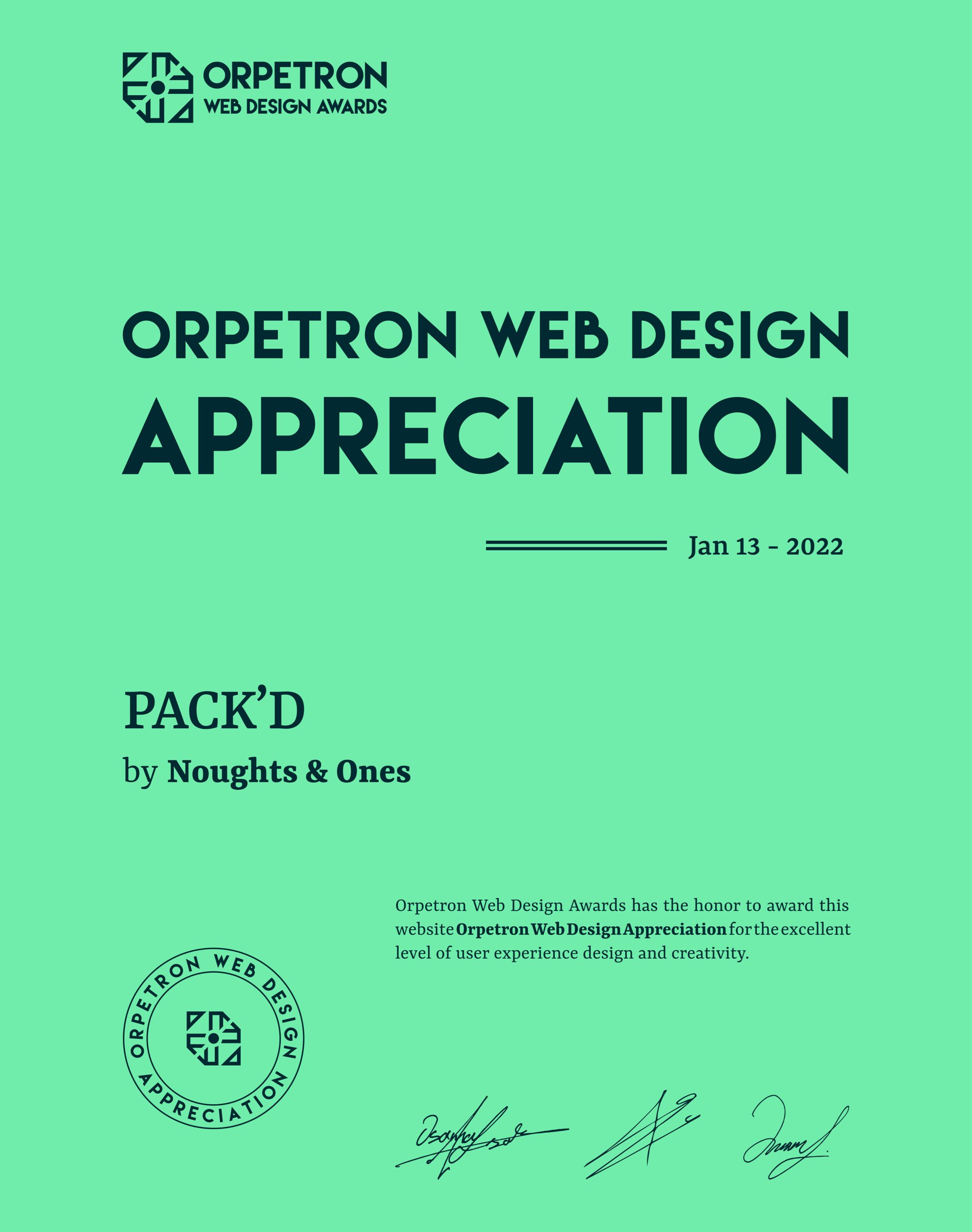 PACK'D
Orpetron
Web Design Appreciation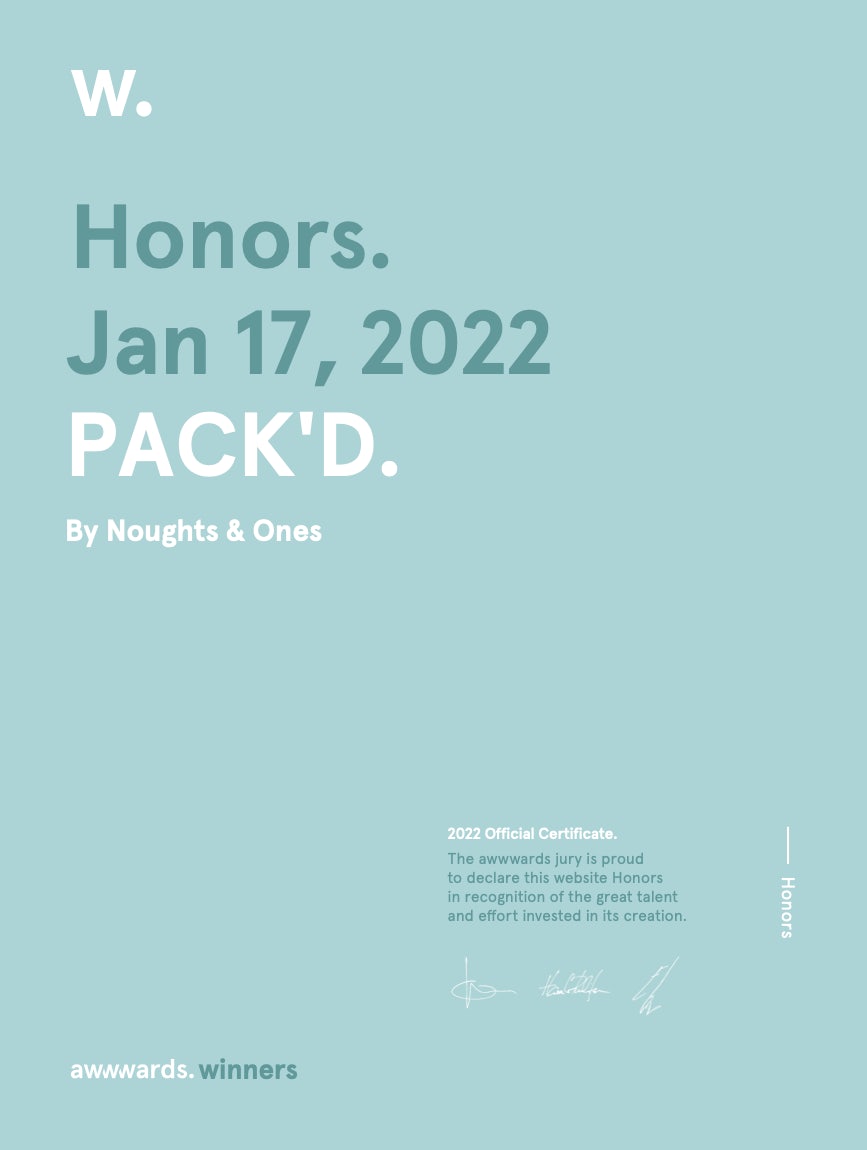 PACK'D
Awwwards
Honorable Mention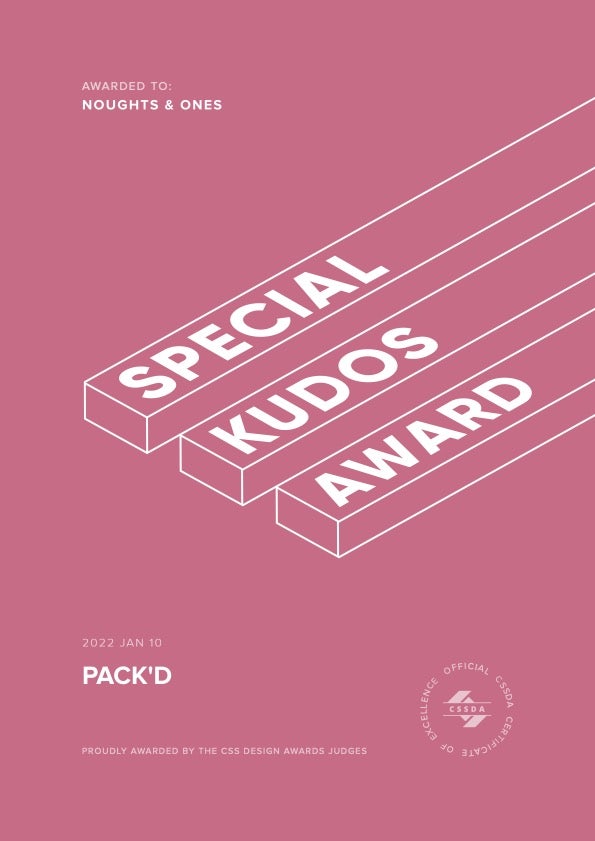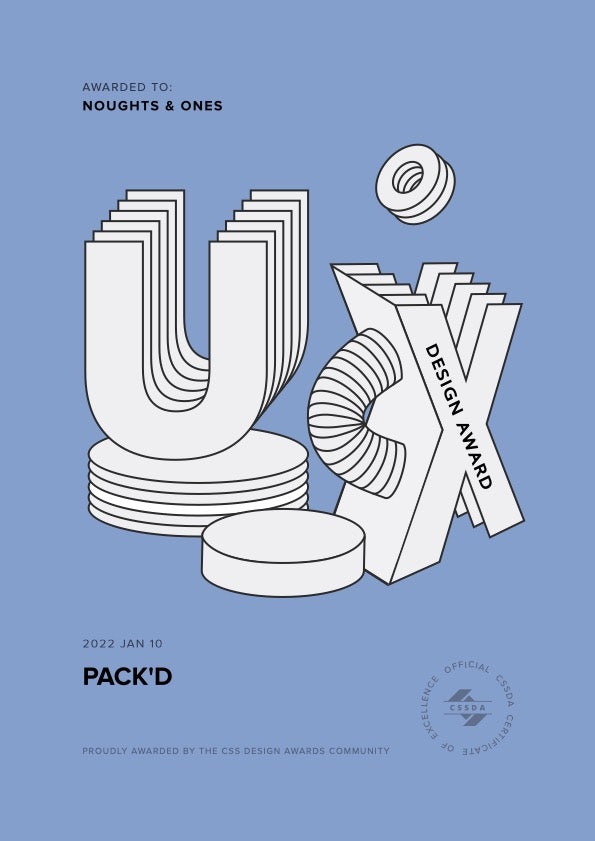 PACK'D
CSSDA
UX Design Award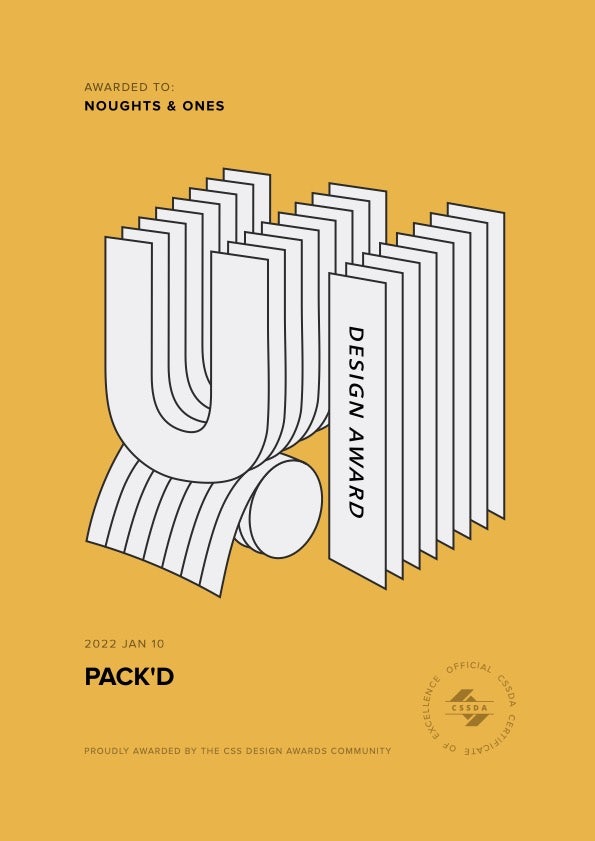 PACK'D
CSSDA
UI Design Award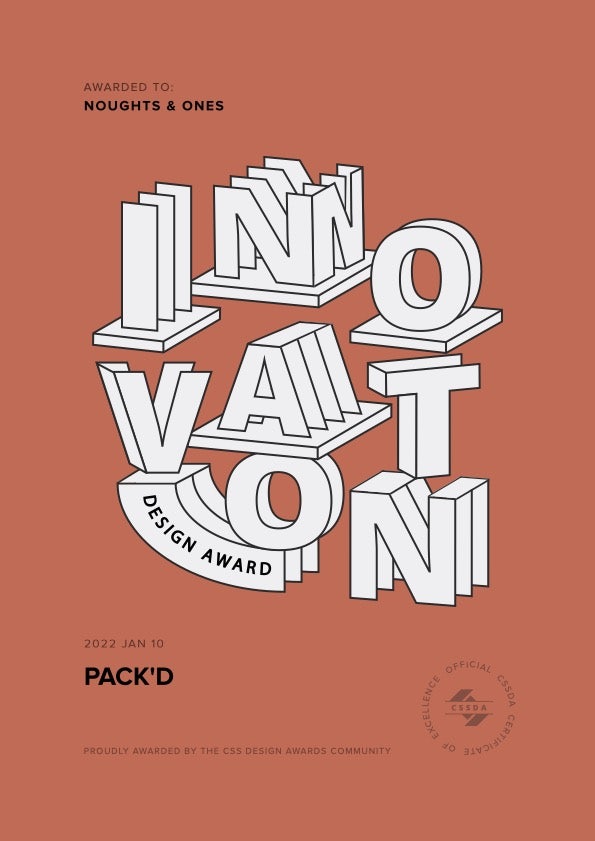 PACK'D
CSSDA
Innovation Design Award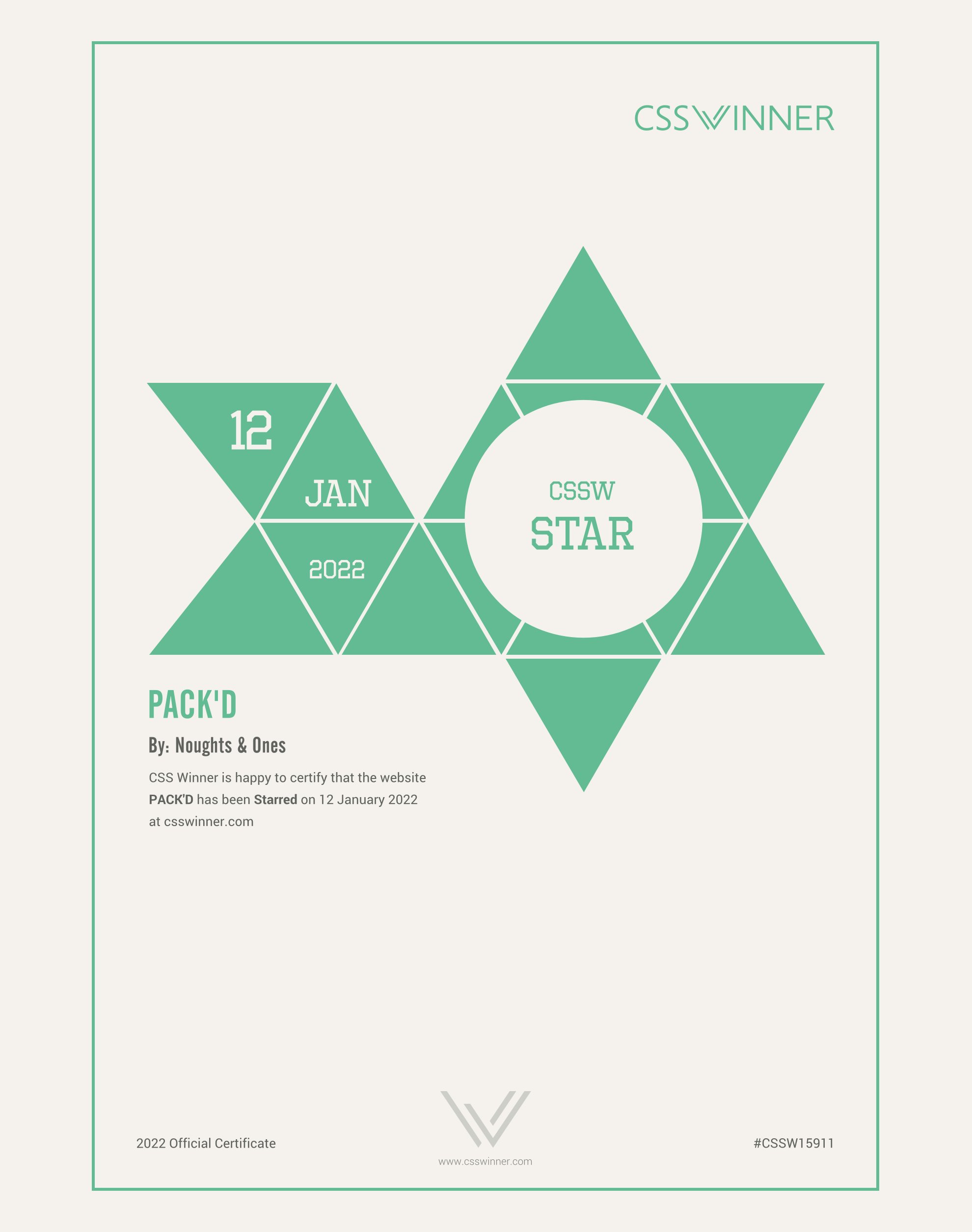 PACK'D
CSS Winner
Star Award