A big sales boost for this zero waste fresh-frozen fruit brand.
Custom theme design
Custom theme development
Growth partnership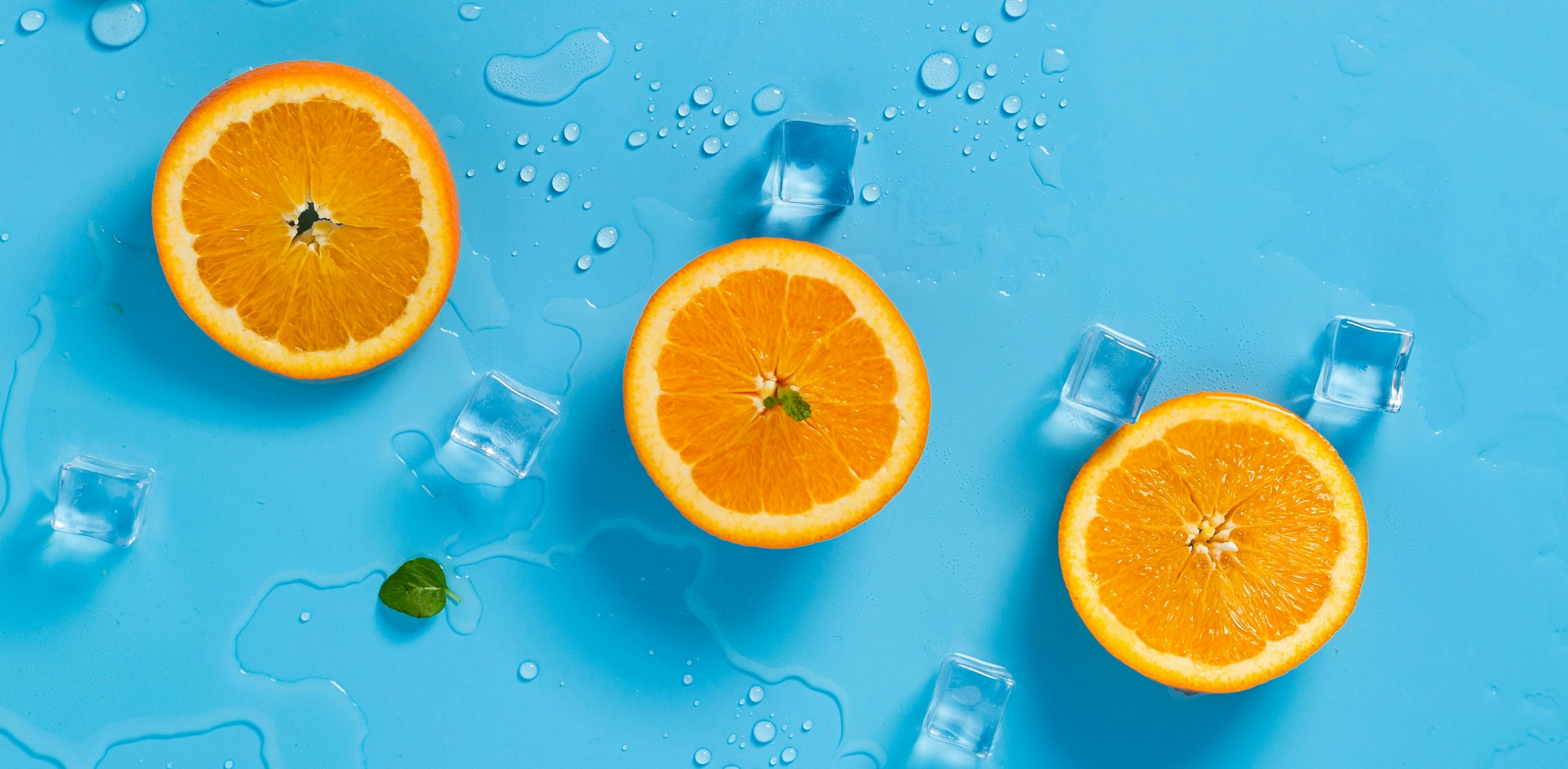 For PACK'D, frozen is the future. Their farm-to-frozen promise gives customers tasty zero waste and perfectly portioned fresh-frozen fruit and smoothie kits.
If food waste was a country, it'd be the third largest emitter of greenhouse gasses (behind China & USA). PACK'D are determined to do what they can to help bring this down.
Throw in 100% recyclable packaging and a pledge to keep their carbon footprint low and it was clear that digital sustainability would be high on their agenda for this project.
When they asked us to create a Shopify site, we knew it needed to be as simple and planet friendly as the products they already sell in some of the UK's largest retailers.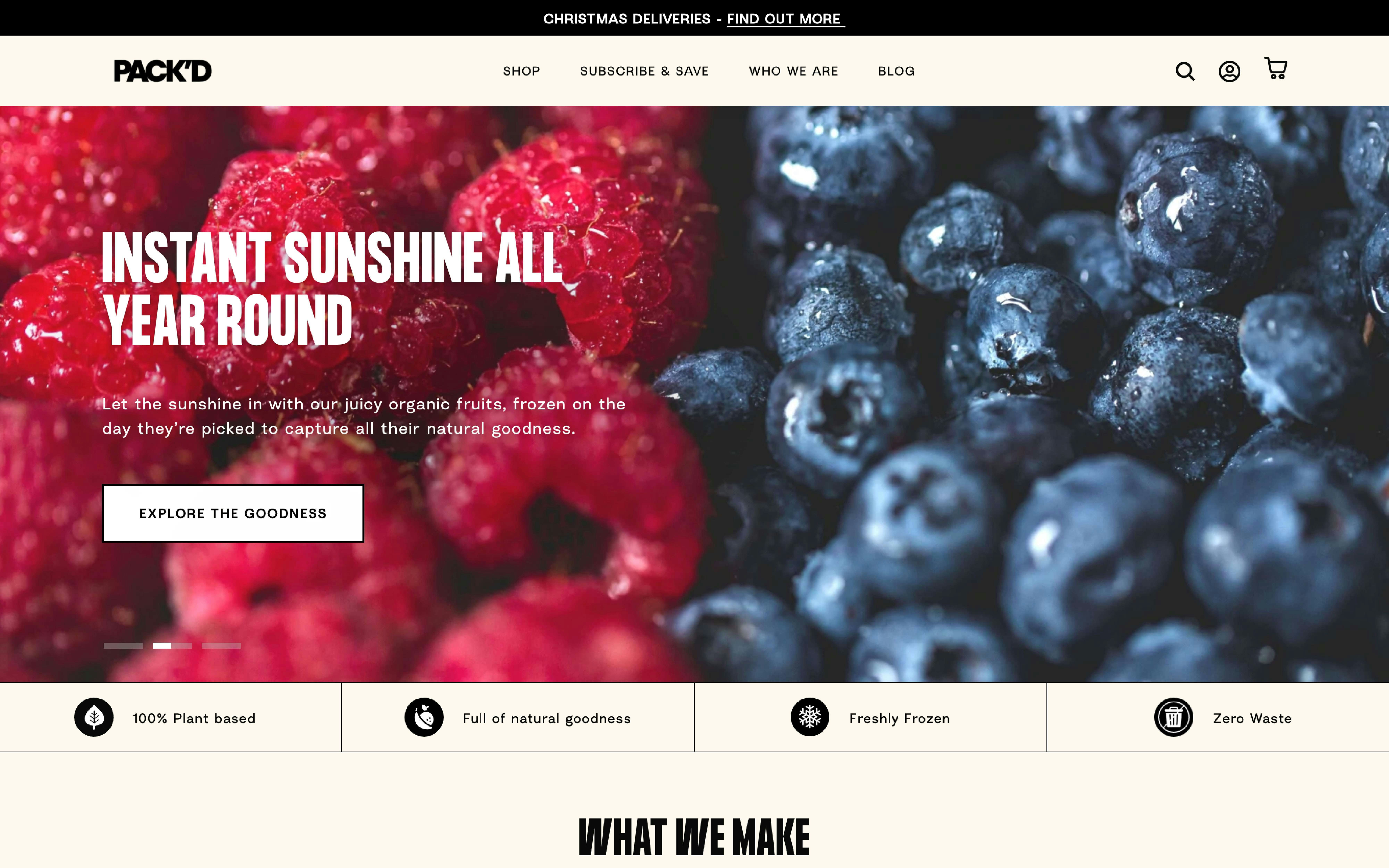 In the 3 months since launch, their new Shopify site has given them: 
Here's how we did it 🔥
We designed a custom Shopify theme for a site which is as fresh as their fruit. It centres around a vibrant, engaging "build-a-box" subscription builder, powered by Recharge Pro. This allows customers to create their own subscription from the product catalog available on the site, giving them maximum flexibility to choose exactly what they want. 
To enable the required subscription mechanics to play nice with their existing fulfilment partner, we helped devise a point-based backend system, mapped out a brand new product architecture and built a tailored subscription management portal. The site also includes a blog and recipe section to engage customers and encourage repeat custom. 
Working in agile sprints with the team at PACK'D we were able to make the new shopify experience fit seamlessly into their existing brand. 
In a nutshell, the finished Shopify store includes just a few simple but effective ingredients;
Build-a-box subscription tool
Bespoke subscription customer portal
Recipe-focused blog
Custom product pages
Product feature icons
With a killer new Shopify store in hand, we're continuing to work with PACK'D, helping them fill up even more freezers and grow profits the right way.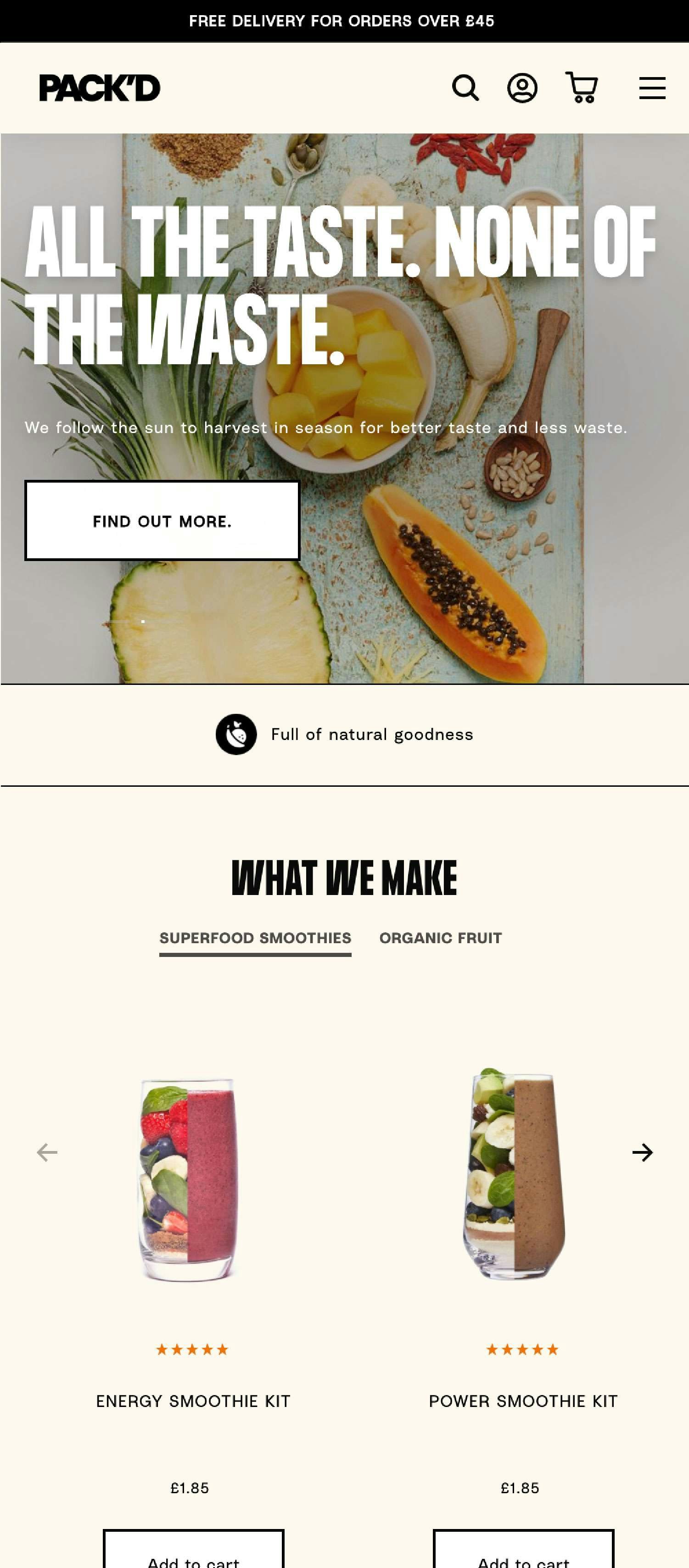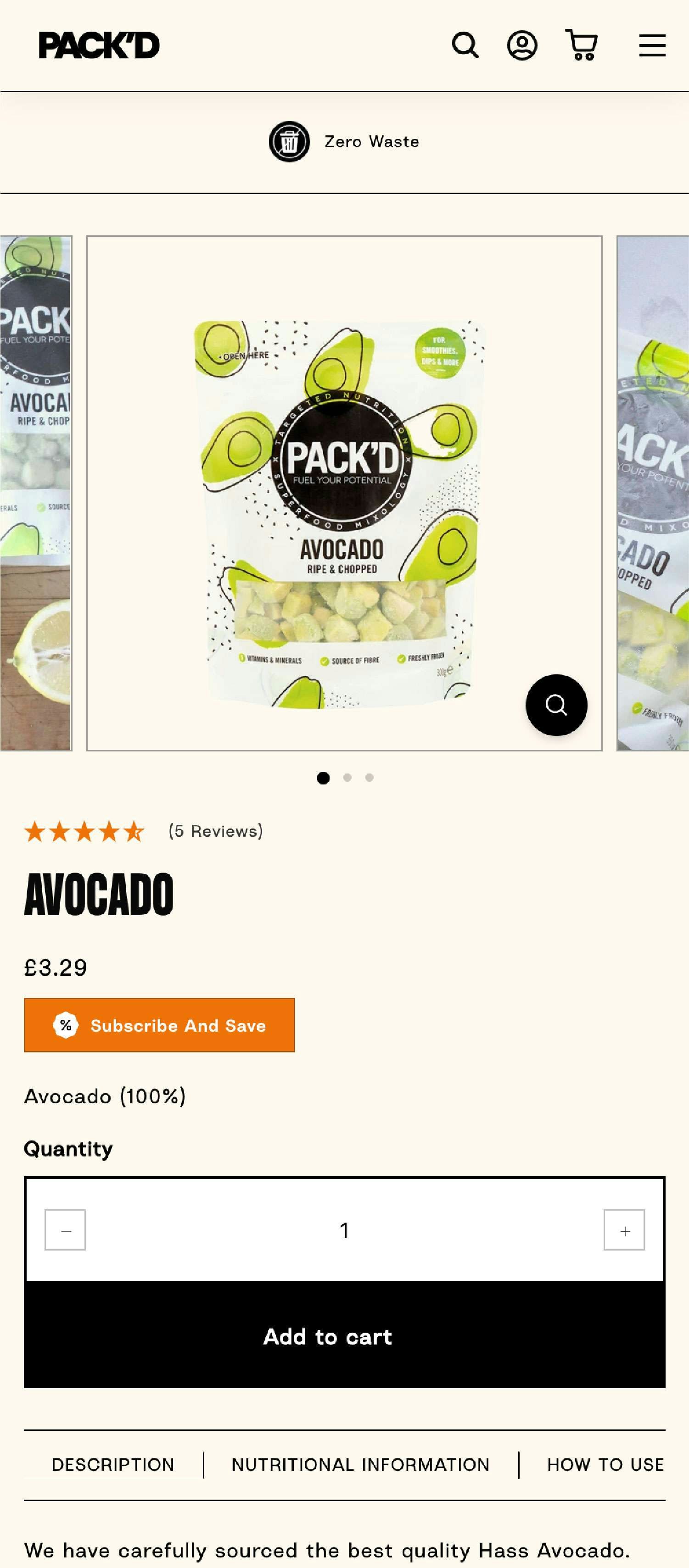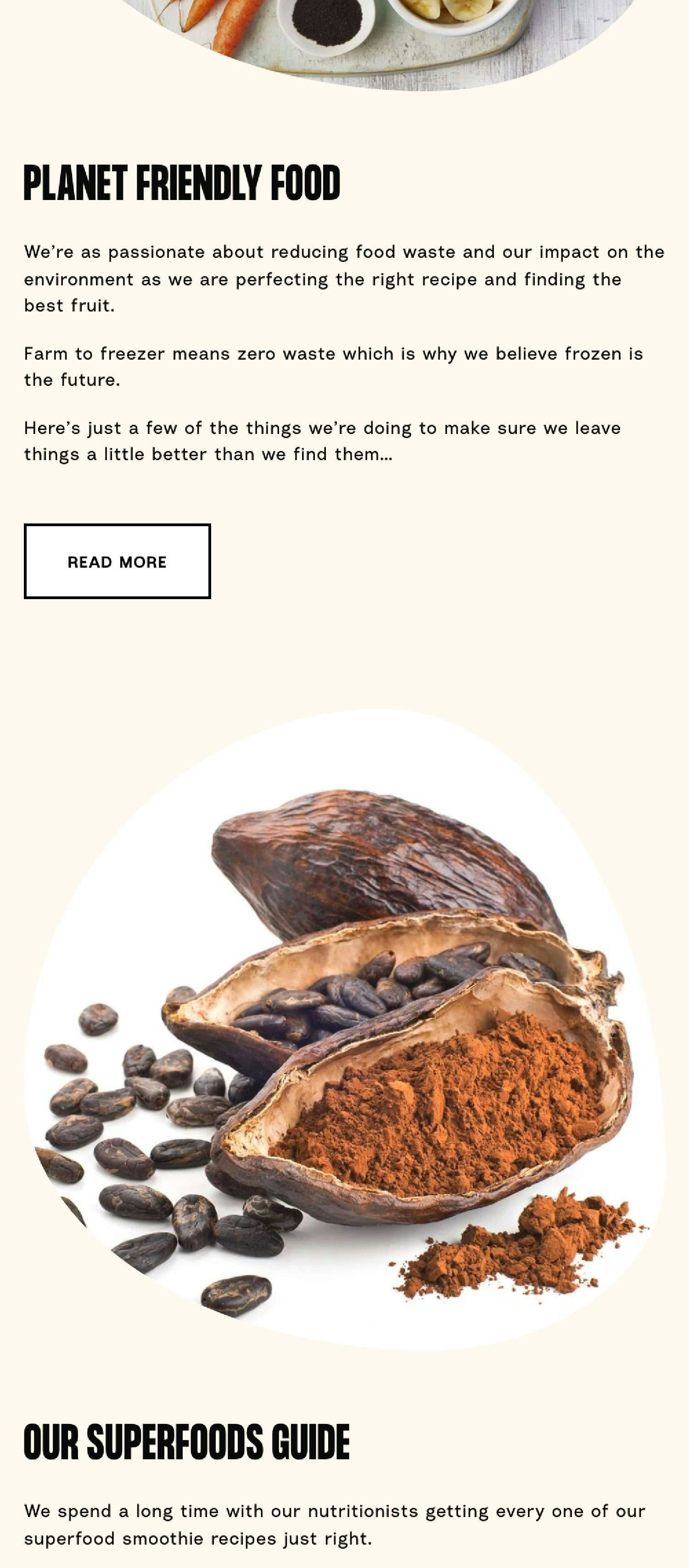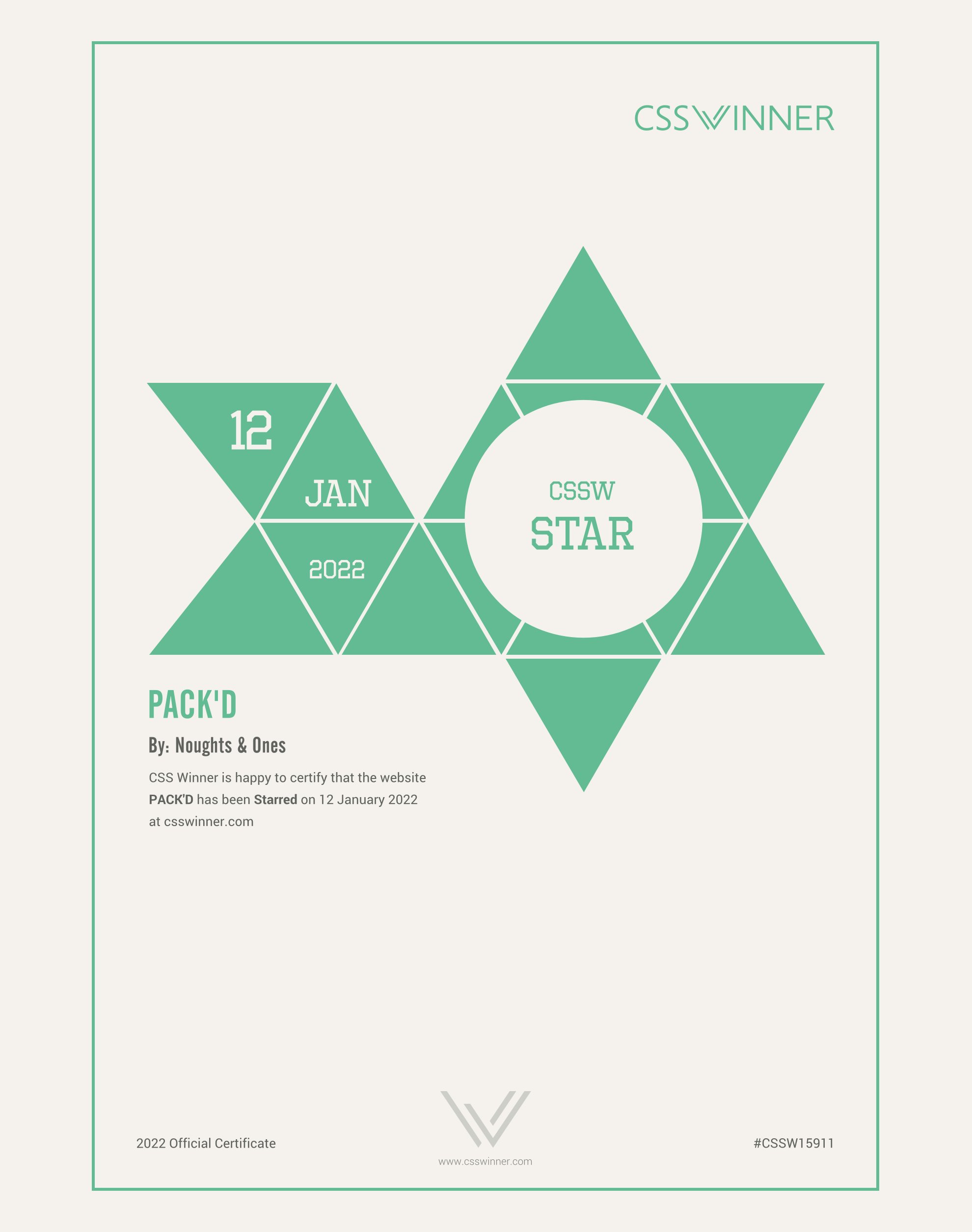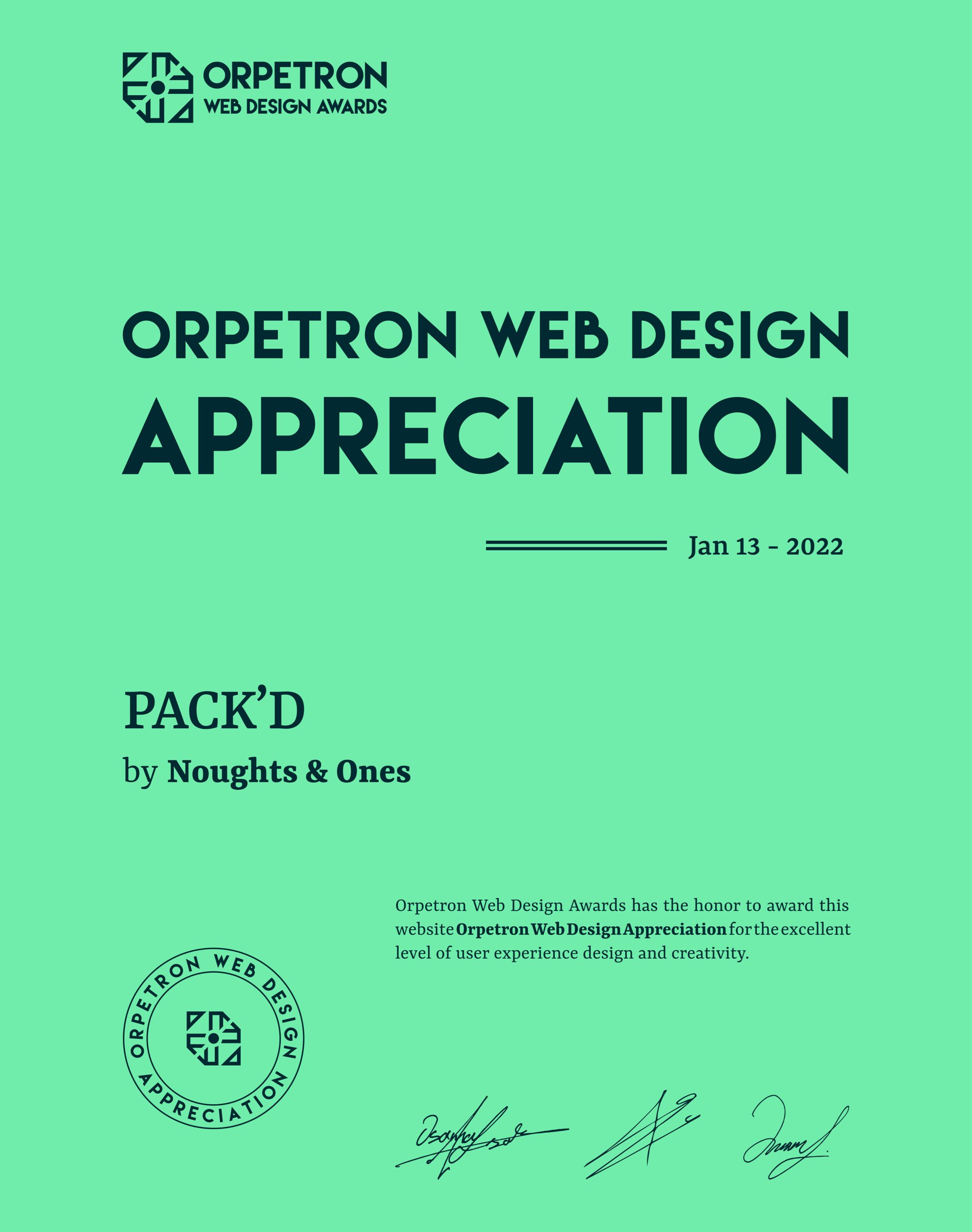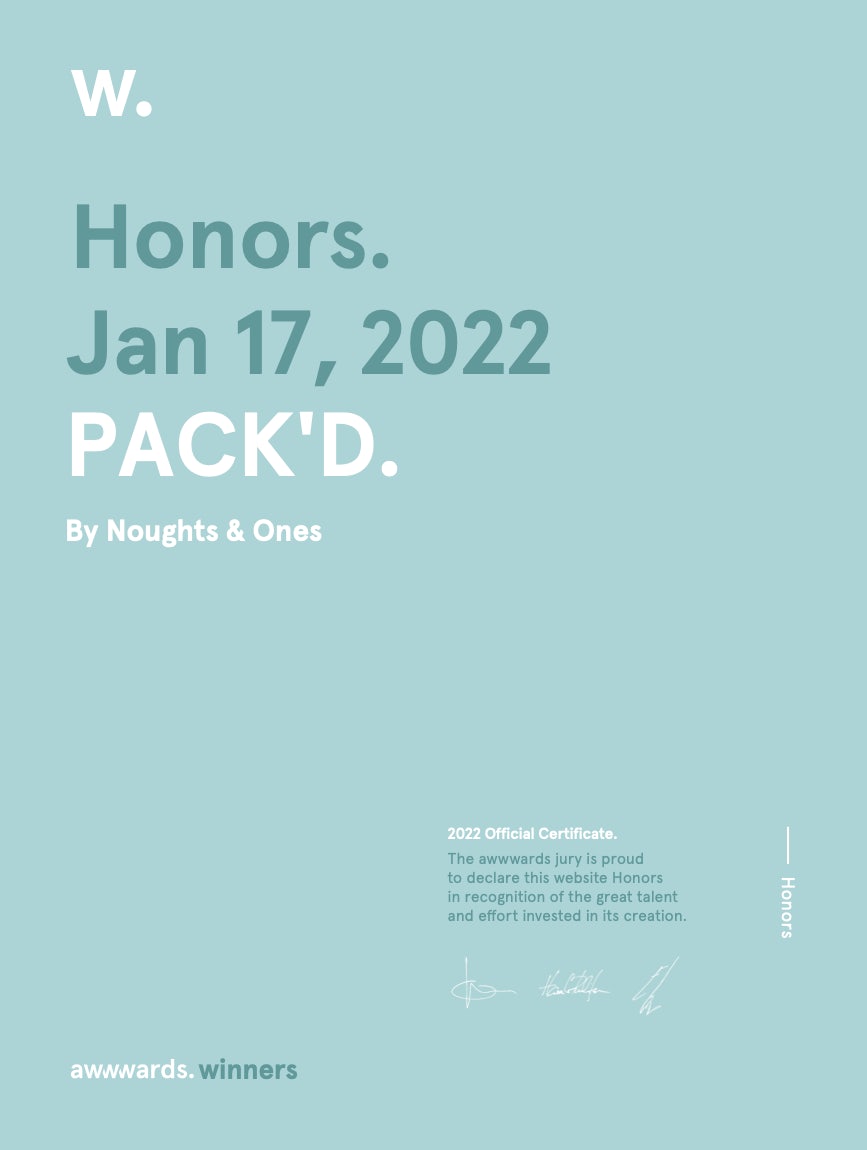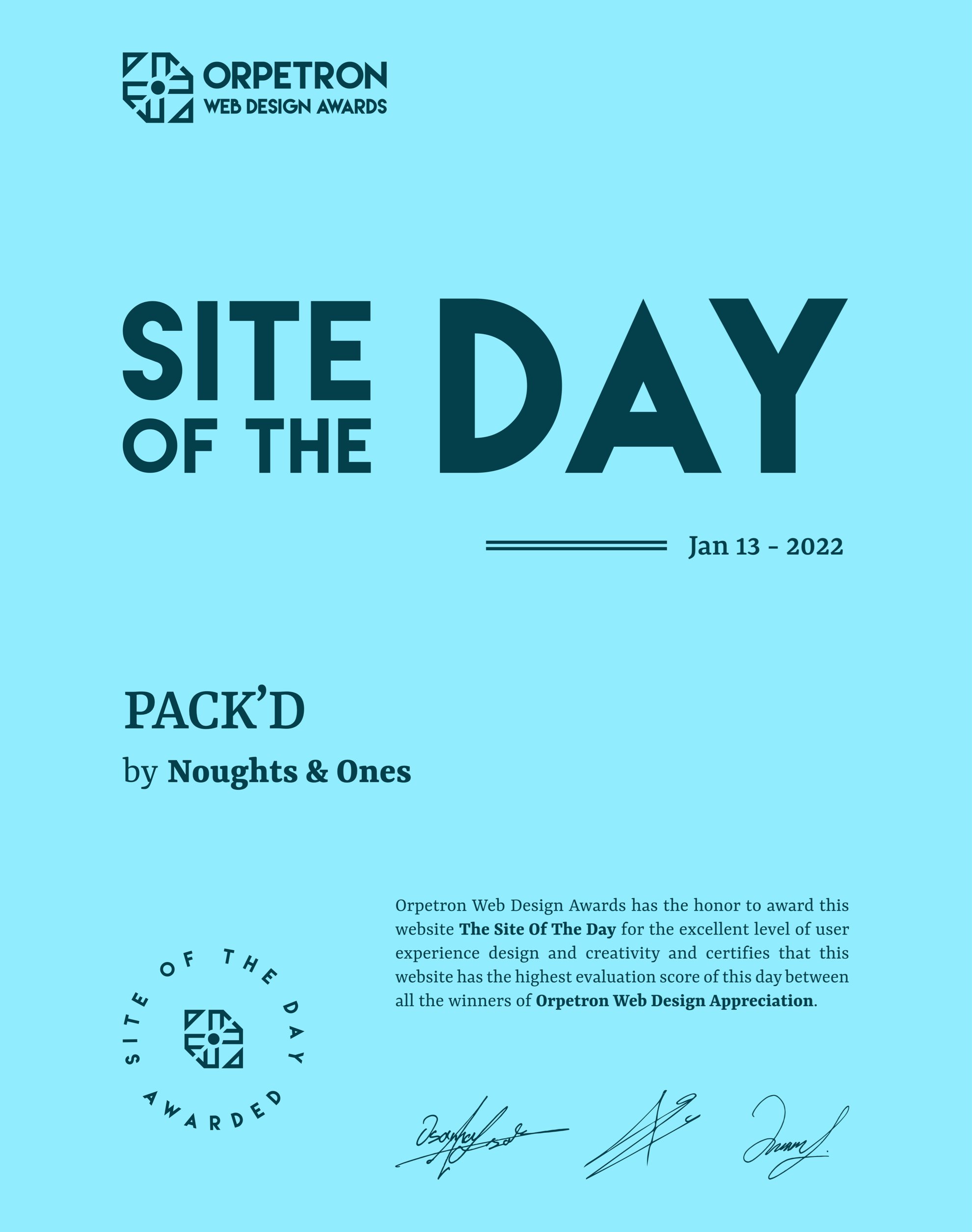 Project offsetting 🌍
As an earth-friendly business, we invite our clients to join us in doing some good at each milestone of the project. We do this through our partnership with Greenspark which allows them to choose how they want to do good, be it planting trees, carbon offsetting or cleaning up plastic from the oceans. 
During our work with PACK'D, between us we supported projects to plant and protect 600 trees.